We know a lot of you are so worried about Mother's Day you've completely overlooked that Father's Day is just around the corner. If your dad is into hunting, don't worry. We've got you covered. Dad is going to love the Flip n' Blaze Saw Combo from Outdoor Edge. Here's a closer look.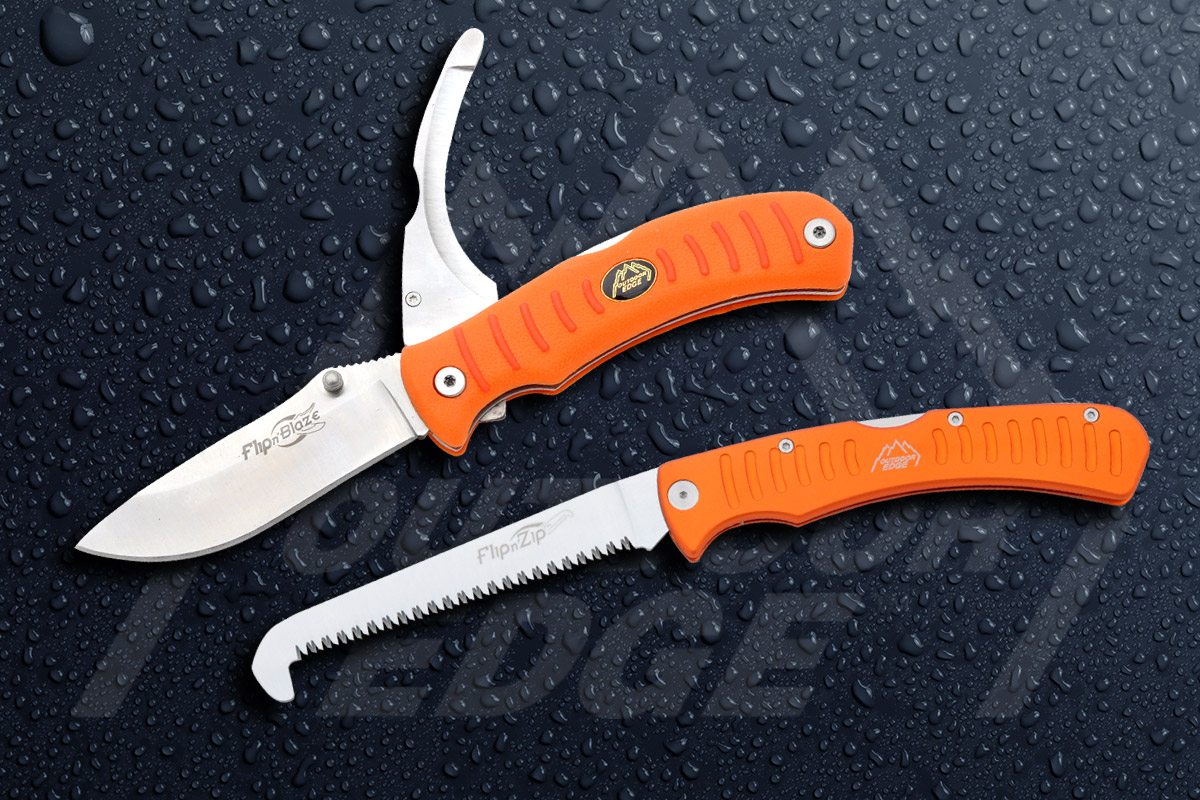 The Fip n' Blaze combo combines Flip n' Zip hunting/skinning knife with a folding bone saw. Both come in blaze orange, so they're easy to find while you're working in the woods. Both the skinning and gutting blades of the Flip n' Zip knife  open, close and lock independently, and they're made of 8Cr13MoV stainless steel. One-hand opening is a dream with the thumb-stud on each blade, and we tested it both with and without gloves. The handles are ergonomic rubberized Kraton and the traction slots keep the knife from slipping in the worst of situations.
The folding saw is triple-ground with rubberized aluminum handles, and Outdoor Edge isn't lying when they tell us that this combo makes "easy work of cleaning game and clearing limbs."
This combo comes with a quality nylon belt sheath and a lifetime guarantee. I promise your dad will not be disappointed with this gift this Father's Day.
If you'd like one of these sets, you can pick one up by clicking the button below. At under $75, it's a steal.

Here's a demo of the Flip n' Zip in action.