To say we like playing with any knife marked "assisted opening" would pretty much be the understatement of the year. We simply love assisted openers. They're not quite automatic, but if you've got a good one, it's so close you can barely tell the difference. Gerber hit the nail on the head with the Propel AO, right down to throwing "AO" in the knife's name.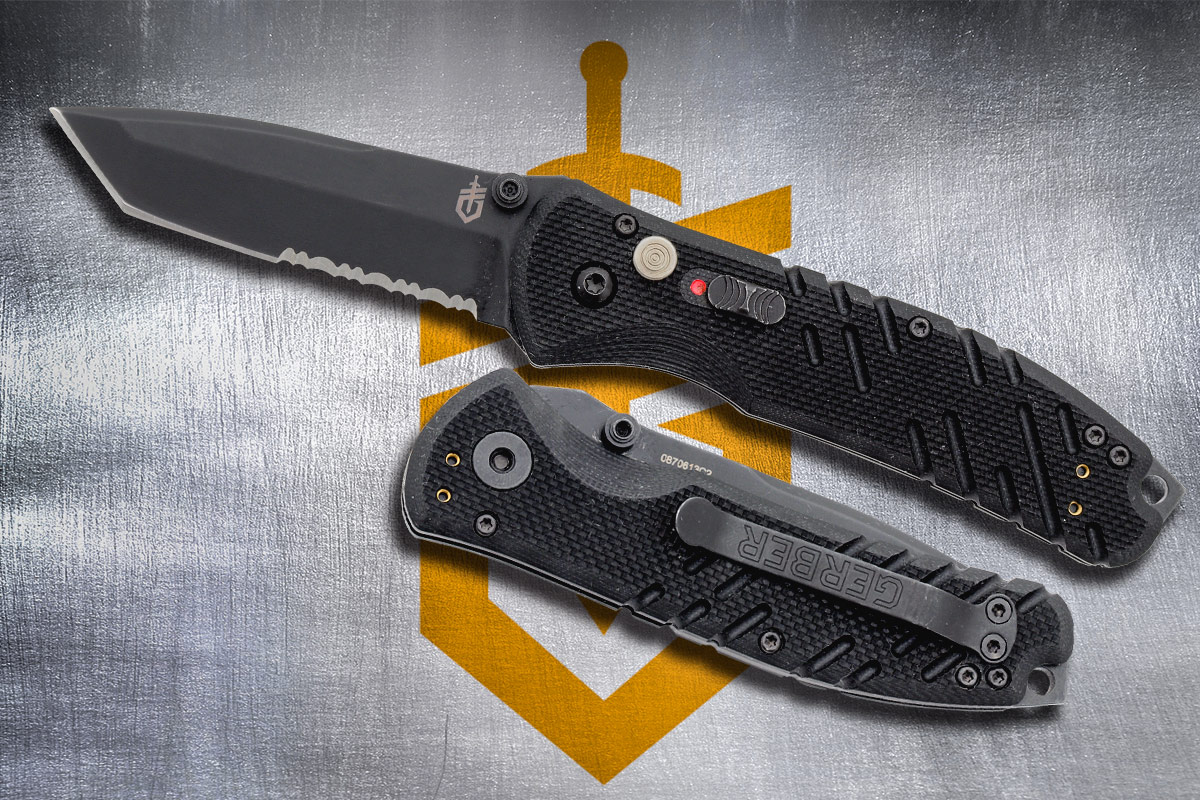 As Gerber tells us about the Propel AO:
"An all-purpose tactical knife needs to feel familiar and capable, like a well-worn tool, yet still offer quick action and hold up to long-term use. Drawing on critical feedback from military and law enforcement personnel plus its decades of knife design experience, Gerber set out to design a full-size, assisted-opening knife that's as easy to handle and carry as it is durable and capable. The Gerber Propel AO knife is this knife. It's a full-size tactical knife with a slim handle profile that fits comfortably in your pocket and hand."
Here's the laundry list of features for the Propel AO:
Designed and built in Portland, Oregon
Full-size tanto- style blade is partially serrated for slicing and cutting tough surfaces
Pommel with lanyard hole adds utility
Plunge lock and safety switch fix the blade in place, open or closed
Blade uses high-quality 420HC Steel for long-term durability and a quality edge
Black oxide coating adds corrosion resistance and low reflectivity
Black G-10 handle provides sure -grip and durability in slim package
Gerber's Assisted Opening 2.0 design delivers smooth, one-handed blade deployment
Adjustable, three-position pocket clip allows customizable stowage
Backed by Gerber's Lifetime Warranty
If you want one of these, you can find it by clicking the button below.