Seriously. All we wanted him to do was write a simple review of this fantastic little Spartan fantasy sword, and this is what we get. Ooh, there goes Susan's door. He just kicked it open and screamed at her too. This has been going on for the last three hours. He kicks open the door and screams, "This is Sparta!" and then struts away.I think he's had one Monster Energy drink too many and has finally lost it.
Wow. Ouch. Can Susan chunk a stapler or what? Who knew? Got him right in the head too. Yeah. He's down. While we try to make sure that Tim regains consciousness, let me go ahead and give you the specs on this sword.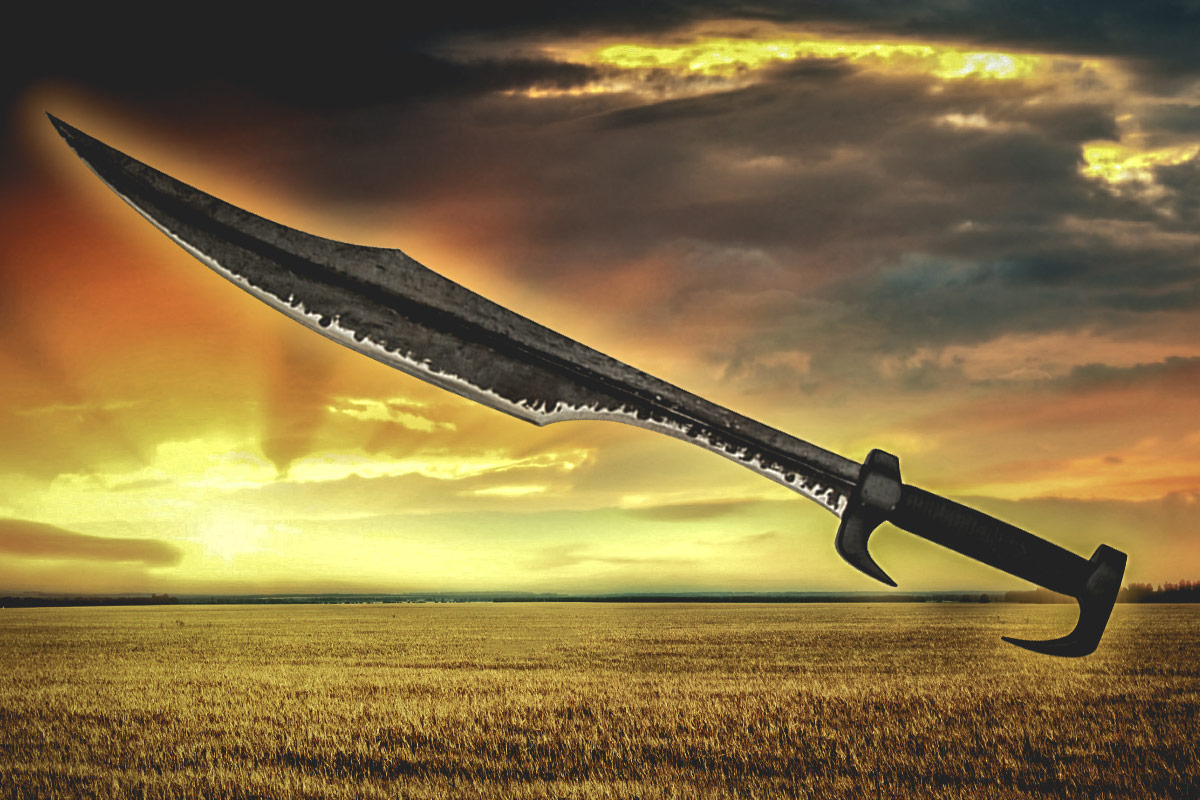 Features:
Heat tempered, solid carbon steel construction
Cord wrapped handle
25-1/4″ Blade
Blade thickness: 1/4″
34-1/4″ Overall
If you'd like to replace Tim as our Spartan, you can get this sword by clicking the button below. I'd probably still avoid Susan. She's a beast with a stapler.