There are impressive knives, and then there are impressive knives. The Rat Worx MRX Chain Drive knife is more than impressive. We stopped by the Rat Worx booth at the 2016 Blade Show and talked them into letting us test-drive the MRX.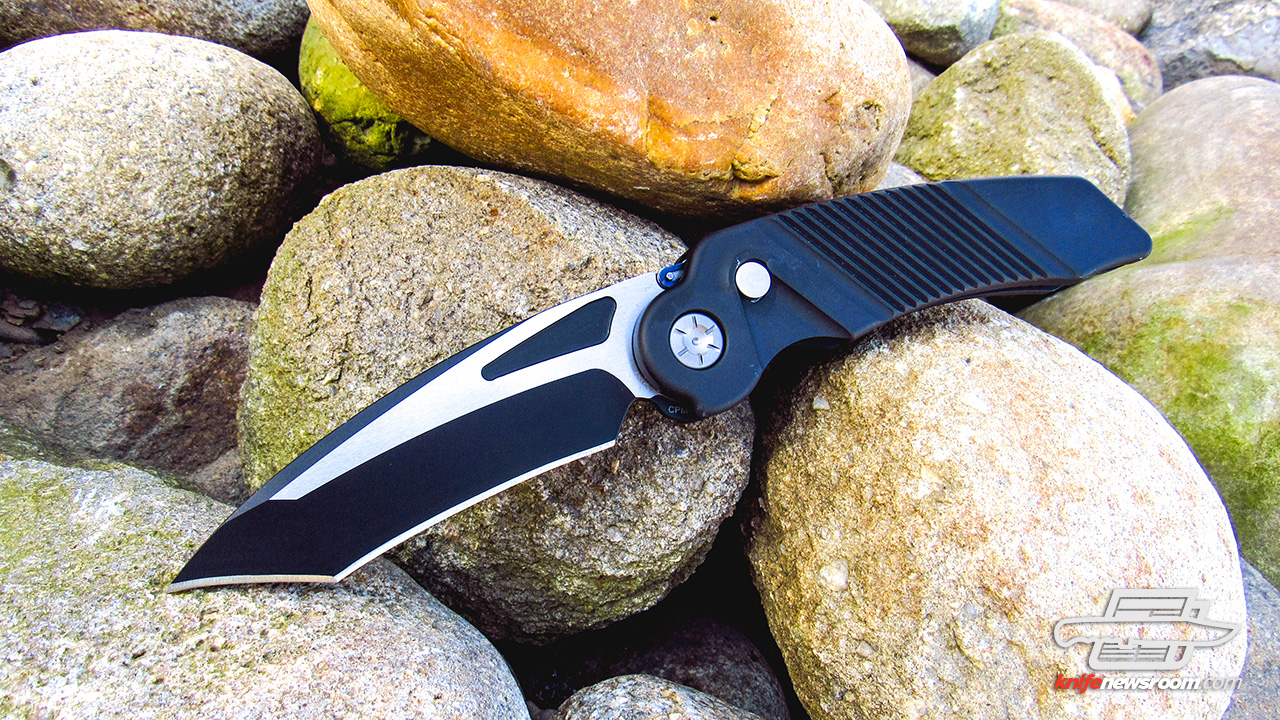 The MRX is an automotic, push-button folder with a chain drive, and as the web site tells us, it represents four firsts in knife-making:
– Operates on a mini-roller chain
– Blade pivots on a permanently lubricated ball-bearing washer system
– Powered by dual nested right and left hand wound extension springs
– Model name and manufacturer are concealed within the handle for a sterile look
The Details
– Overall Length: 8.5″ to the angle
– Blade Length: 3.5″ to the Ricasso
– Blade Material: CMP-154
– Blade Type: Reverse Edge Two-tone Black
– Opening: Automatic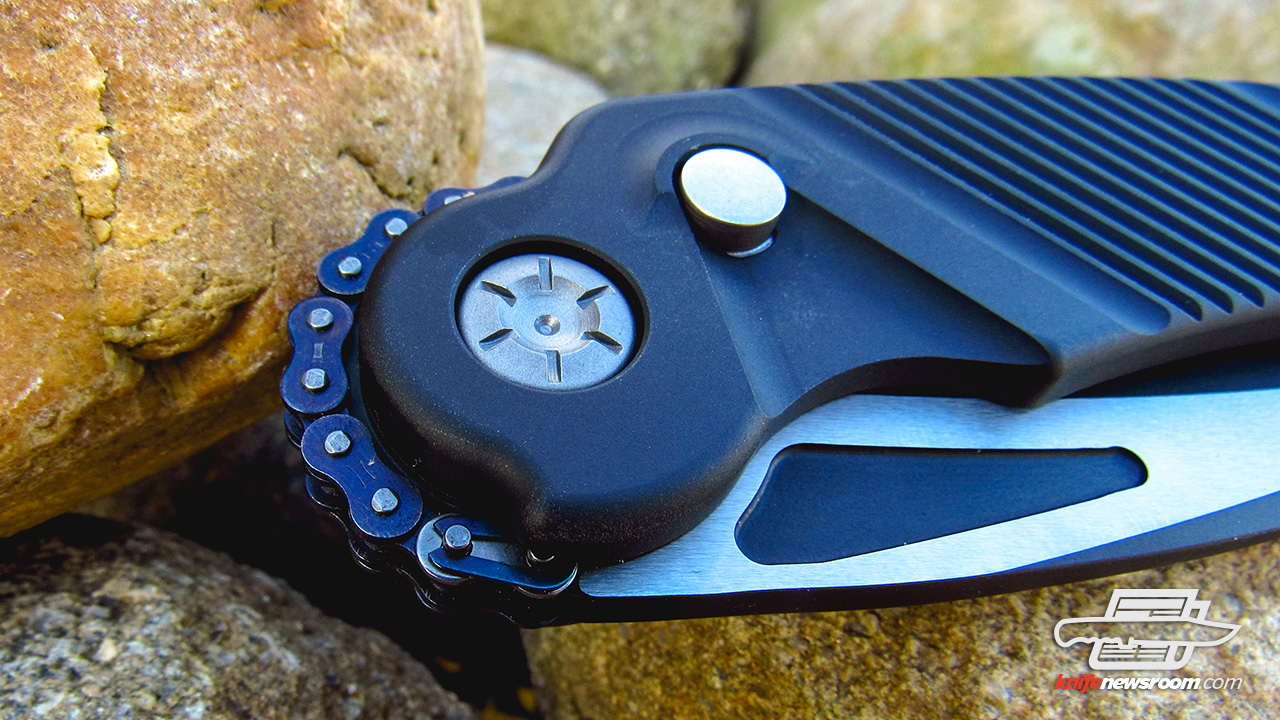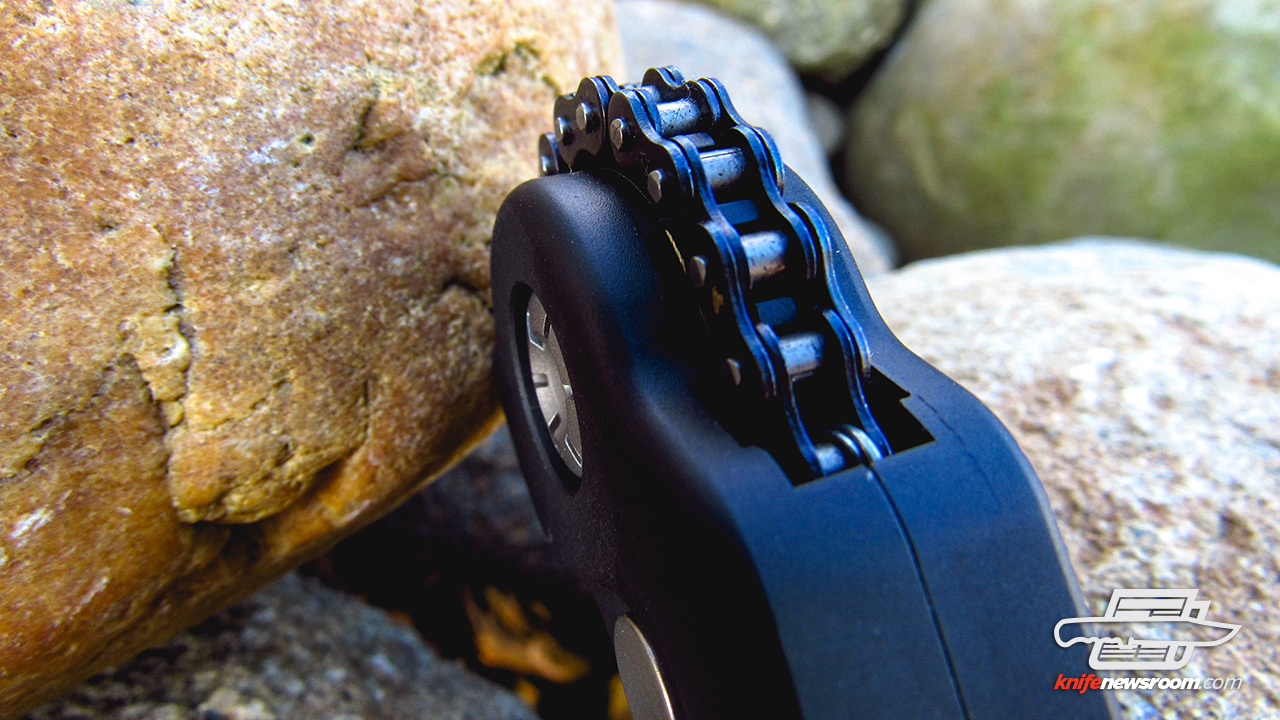 The chain drive is impressive in both looks and action. It's not just to "pretty up" this bad boy of a knife. It actually drives the opening mechanism of the knife. As Rat Worx tells us, the chain drive has been tested and will cycle more than 400,000 times. And they tell us at the booth that "It can take anything from being run over by a Humvee to chopping a 2×4 in half."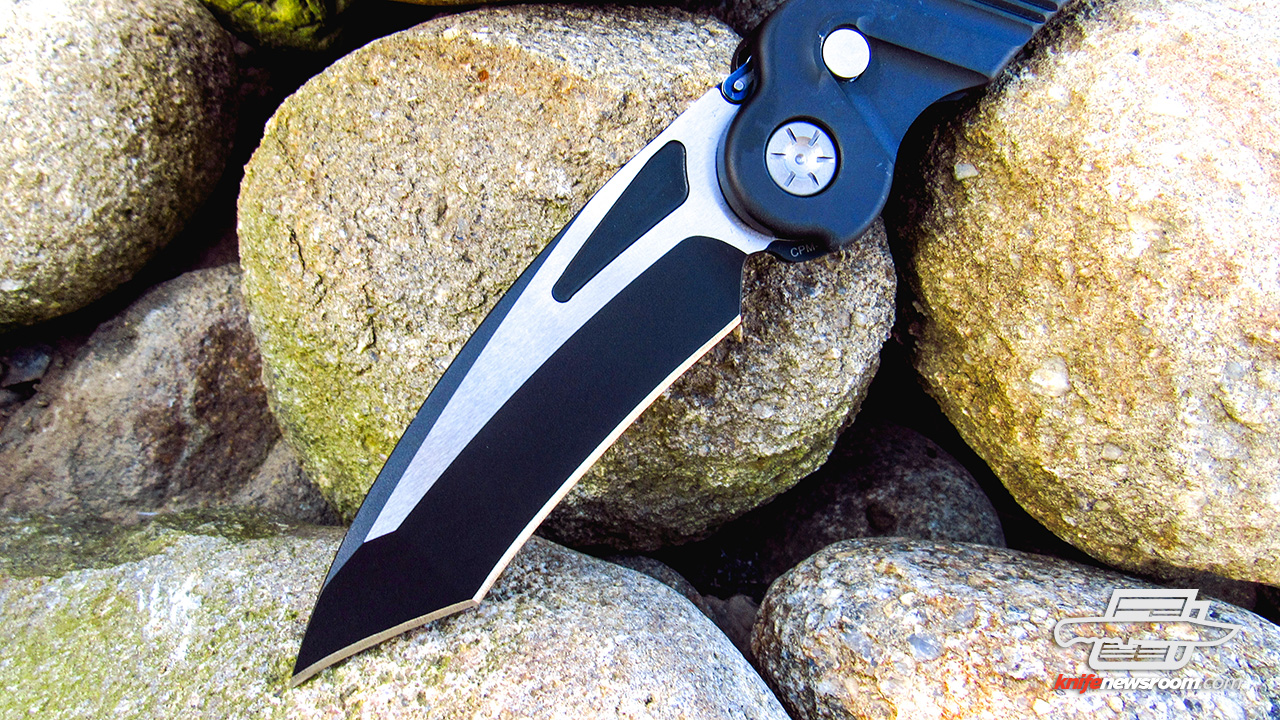 This is a hefty knife. We love how it feels in the hand. It's well balanced, and it's obvious someone took some real time in developing the ergonomics and aesthetics. To us, it's what would happen if a biker and a Ferrari had a baby. It's just sexy as hell. The two-tone blade alone would sell the knife, but add that explosive chain drive, and it's just incredible. And that's before you push the button – yes, push the button and the magic happens.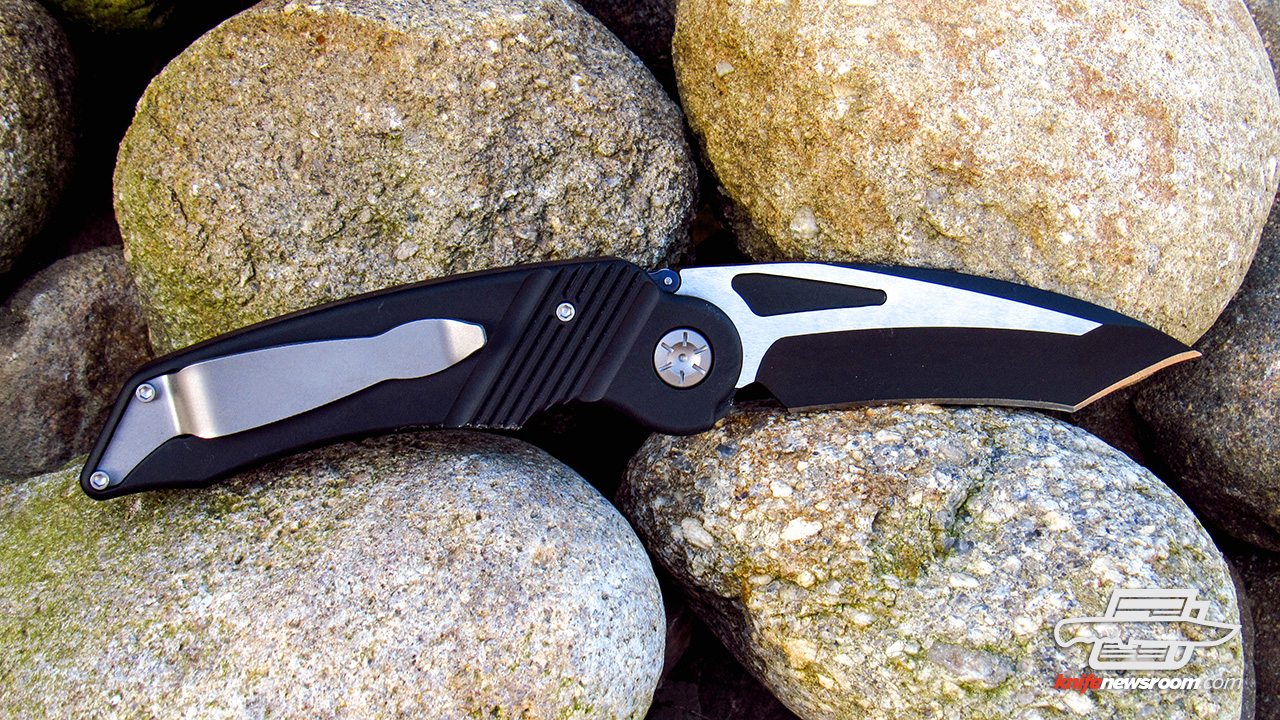 The opening speed is blazing, and if you're like us at all, a giant smile will appear from ear to ear as the blade snaps open and locks into place.  Yes, we opened it three times in the video, just for that reason – and probably twenty more times off camera.  It's just that fun (and we promise it won't make you go blind if you play with it too much).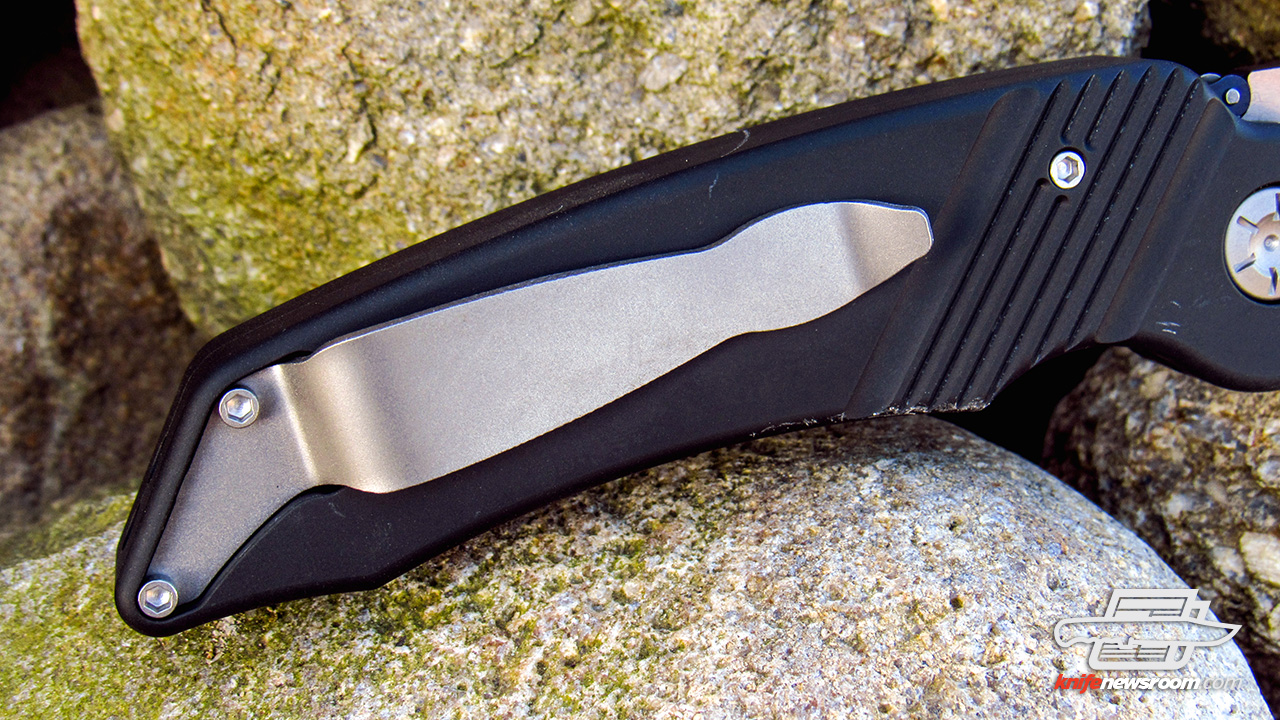 The pocket clip is uniquely recessed into the handle and performs well. We liked that it let the knife sit tip-up, deep in the pocket while still giving us just enough handle to grab.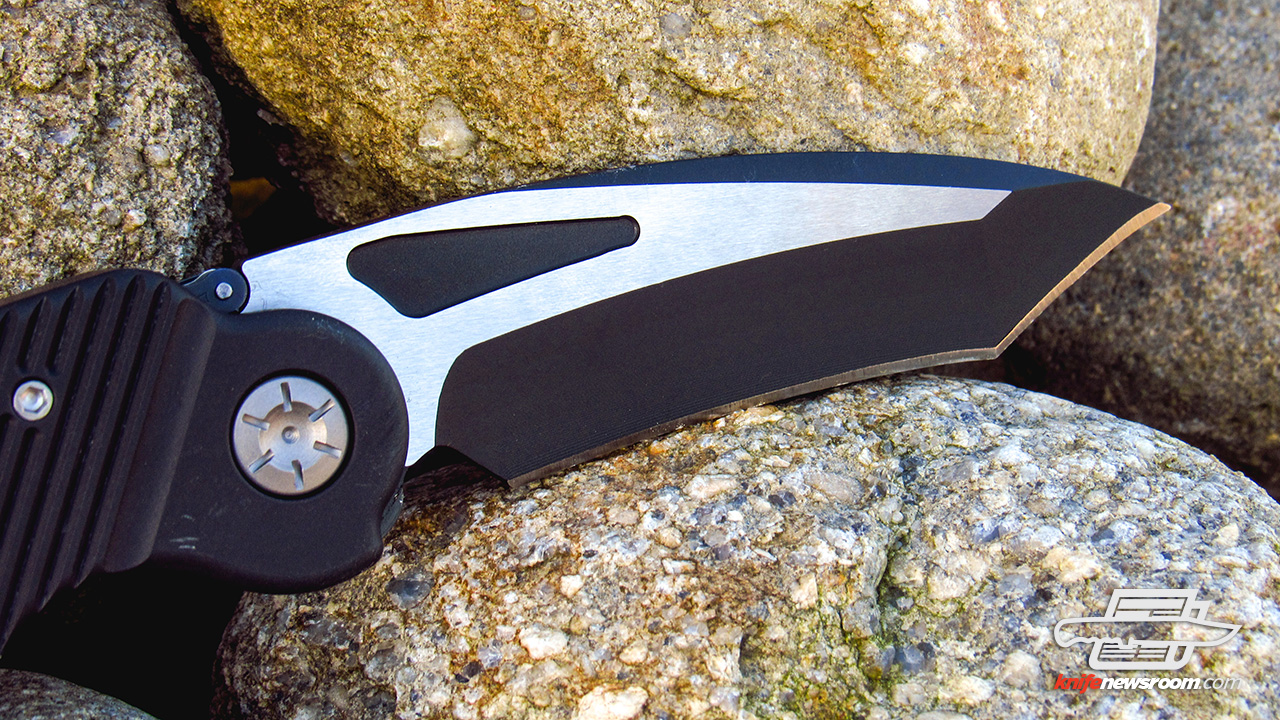 As you can see in the video it's nice and sharp out of the box. It went through tough cardboard quickly and easily. We're guessing that with a little work, this thing would be razor sharp, and because it's CPM-154, it's going to hold an edge really well.
We love this knife. It's unique, good looking, fun, and works well. We highly recommend it for your collection.
Rat Worx USA MRX Chain Drive Review
Look & Feel -

10/10

Handle Material & Feel -

8.5/10

Blade Material -

10/10

Ease of Opening & Locking -

10/10

Workmanship -

10/10