Here's how I feel about the new CRKT Jettison. I don't want to stop carrying it. I've been carrying it for nearly two weeks while I've tested it, and I love it. CRKT describes it as "sleek and powerful," and I'd have to agree. It's just a great looking knife with an incredibly smooth action and a good feel in the hand.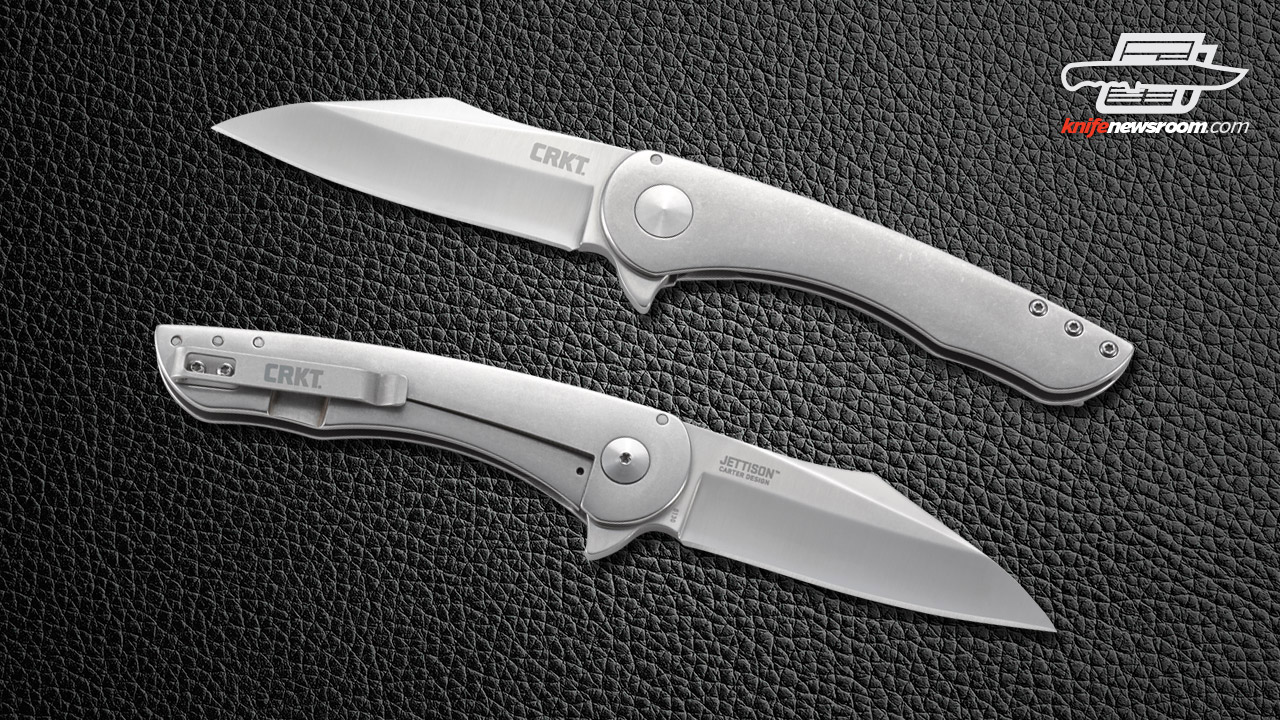 CRKT tells us, "The designer of the Jettison™ comes from a long line of knife craftsmen. With a razor-sharp blade and frame lock, this everyday carry knife stands up to its lineage, and stands apart in a new league of its own."
"Robert Carter is an up-and-coming knife designer from Hillister, Texas. He spent years learning the knife making traditions of his father, Joe Pardue and grandfather, Mel Pardue. Later, he wanted to design a folder substantial enough for a big task, and sleek enough to live in a pocket."
"This distinctive looking folder holds its own with a 3.2″ modified sheepsfoot blade that's ideal for everyday tasks. Its frame lock will secure the blade when open and en-sure you are good to go."
The Details
Dimensions
Open Overall Length: 7.750 inches
Closed Length: 4.521 inches
Weight: 4.5 ounces
Blade
Length: 3.260 inches
Thickness: 0.126 inches
Material: 8Cr13MoV
Blade-HRC: 58-60
Finish: Satin
Edge: Plain
Handle
Material: Stonewash Stainless Steel
Lock Type: Frame Lock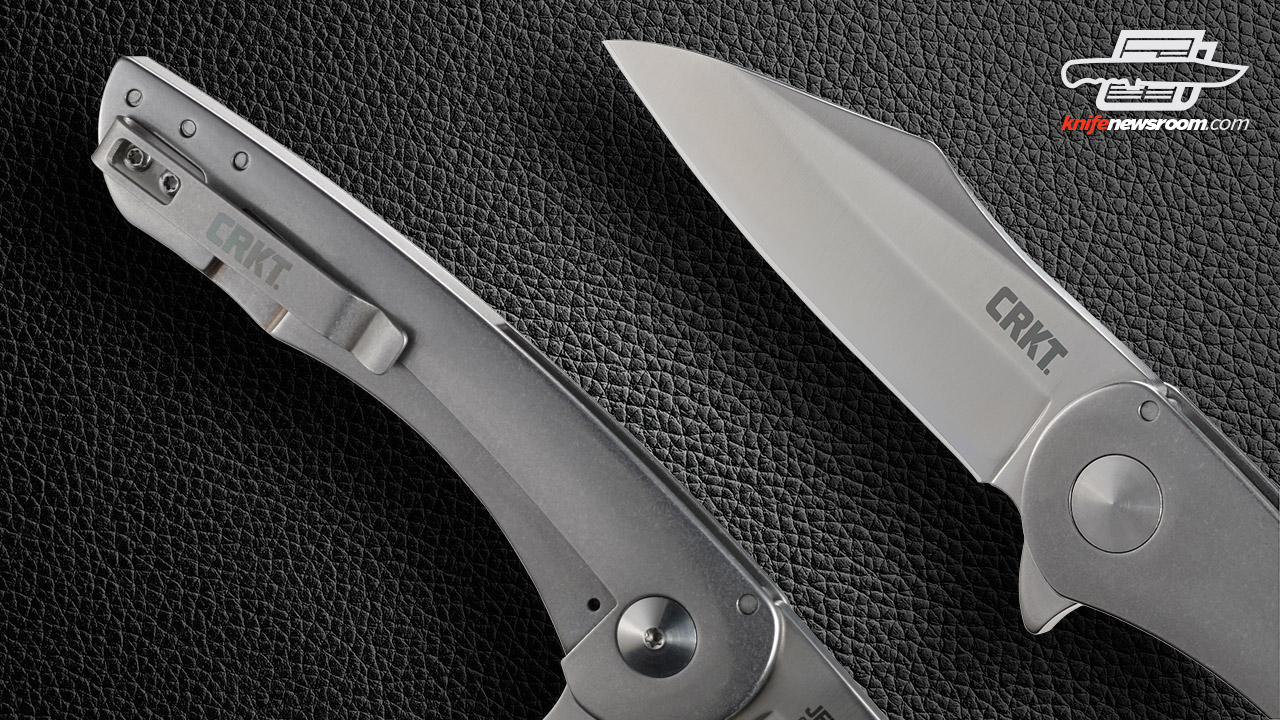 The Jettison just feels nice in your hand. There's no other way to say it. It looks good and feels right. And, as you can see in the video, it's sharp out of the box. It slipped easily through double-thick corrugated cardboard with no problem whatsoever. The modified sheepsfoot blade lets you put the right amount of pressure in the right spot without exerting an excessive amount of force. It also lets you get a finger on top of the blade like you would use a steak knife for long draw cuts.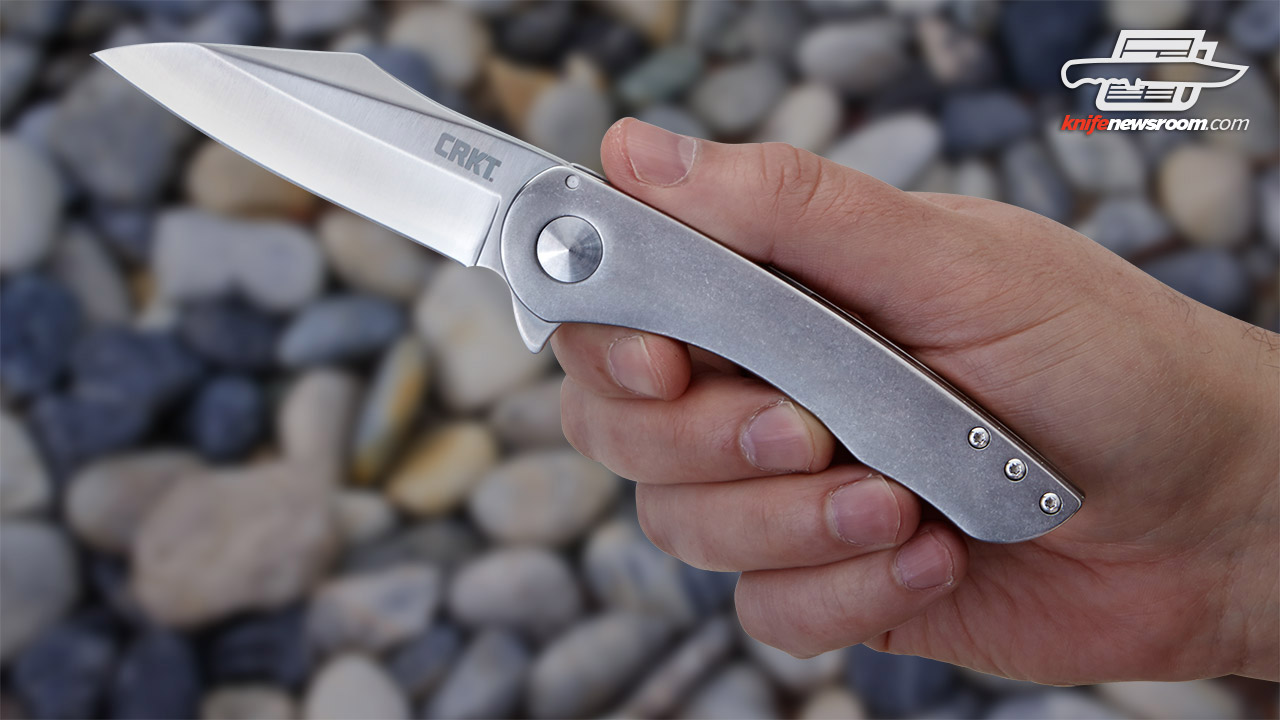 The action on the Jettison is silky smooth, and the unique blade shape really puts the weight in the right spot for opening. It take minimal effort to get the flipper moving and the knife open and in the right spot.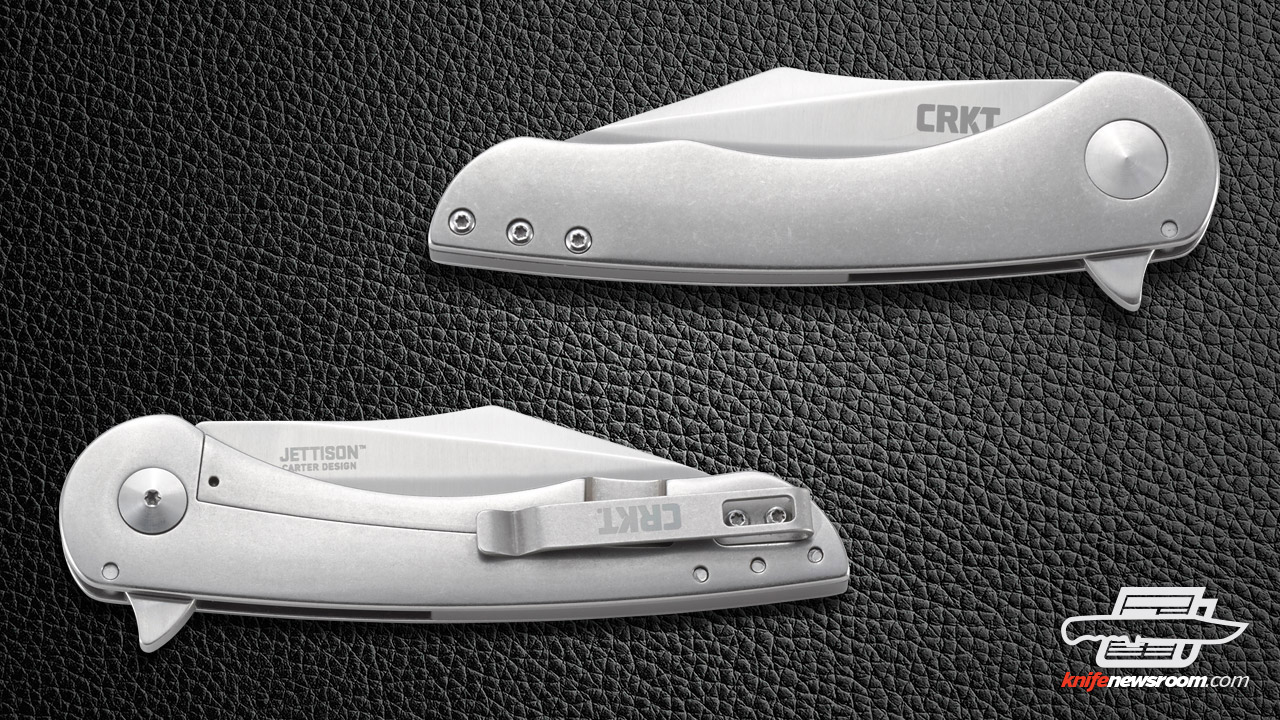 If you're looking for a gorgeous EDC that is easy to open and works well, this is it.
You can now pre-order the Jettison through Smoky Mountain Knife Works. Click the image or the button below to do so.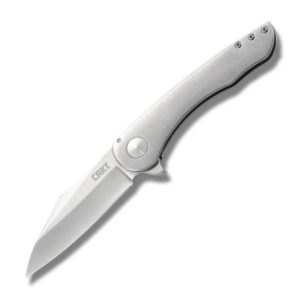 Review of the CRKT Jettison
Look & Feel -

10/10

Handle Material & Feel -

9/10

Steel (8Cr13MoV) -

9/10

Ease of Opening & Locking -

10/10

Workmanship -

9/10