Colt is best known for its firearms, but over the last several years, Colt has collaborated with overseas partners to produce some high-quality traditional pocketknives. When you hold these knives in your hand, you note the quality of build is surpassed by none, and the Colt Double Lockback pocketknife is among them.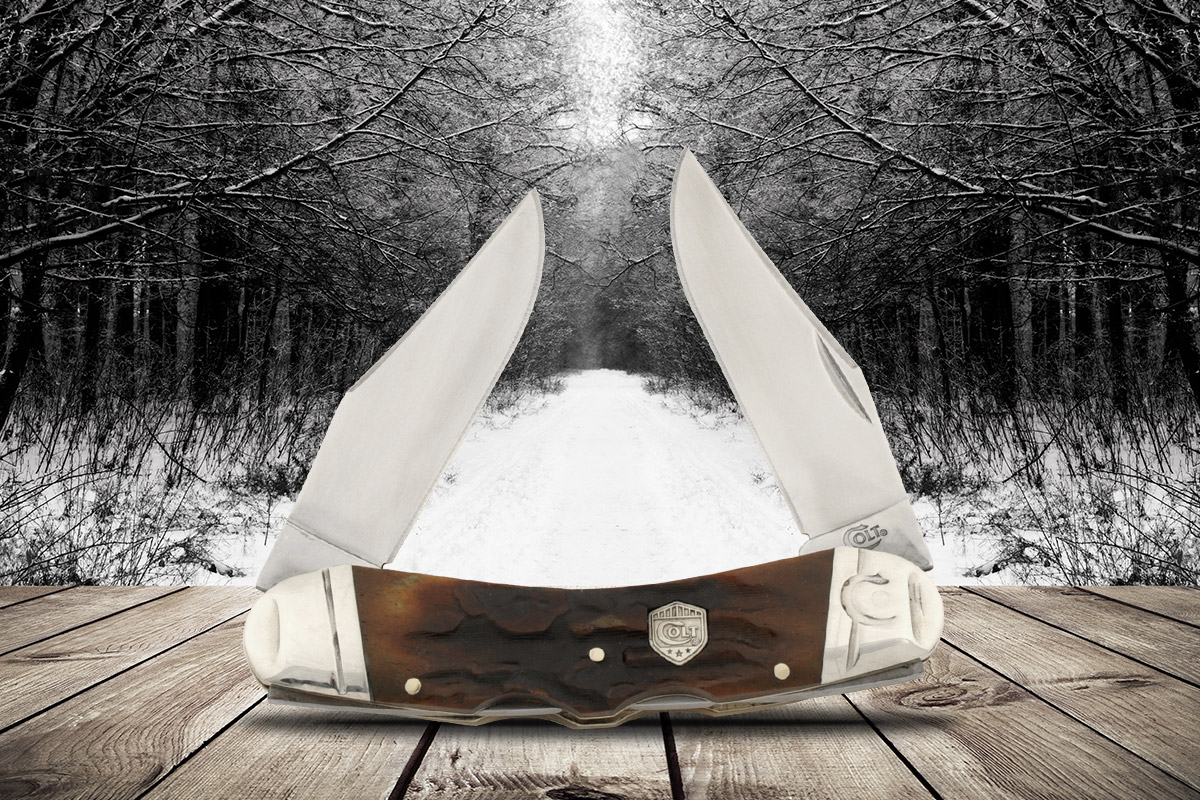 Sporting the "Stars and Bars" Colt shield on gorgeously crafted brown stag bone handles, this knife is a hefty 4.5″ double lockback, with independent locking mechanisms. Its decorative nickel silver bolsters are striped, pinched, and bear the traditional serpentine Colt C, and the two 3 1/16″ drop point blades are large enough to get the job done.
This is a gorgeous, heavy duty, traditional pocketknife from Colt, and at the $19.99 price point, it cannot be beaten.

Editor's Note: The legendary gun manufacturer, Colt filed for bankruptcy in June of 2015. Don't worry. The court approved Colt's reorganization plan in January of 2016, and they will continue making guns. They won't, however, continue making knives under their current licensing deals, and according to a source close to Colt, there is no plan anywhere in sight to start making knives again. This means that if you're a Colt knife collector, then you have a piece of history that may never produced again – ever.  And, if you can get your hands on a Colt knife, you should – because Colt Knives just became a collector's dream.
You can see almost all of the knives that are available (including tactical) here: Colt Knives
Colt Double Lockback Review
Steel (440 Stainless) -

5/10

Handle Material & Workmanship (Brown Stag) -

8/10

Walk & Talk (Blade Movement) -

9/10

Look & Feel -

9/10

Goodies -

8/10
Summary
Overall this is an excellent traditional pocketknife from Colt. The workmanship is self-evident.