BREAKING: According to our sources, Smoky Mountain Knife Works (smkw.com) is going all out to celebrate National Knife Day this Wednesday, August 24, and knife lovers who join in the fun will be the biggest winners. Our sources confirm that SMKW will conduct incredible flash sales each hour from 9am – 6pm (Eastern) that include brands like Leatherman, SOG, Kershaw, TOPS Knives, Gerber, and CRKT. They also plan to give away prizes almost every hour, with confirmed items from Benchmade, CRKT, Outdoor Edge, TOPS, Microtech, Ka-bar, Leatherman, Boker and possibly more.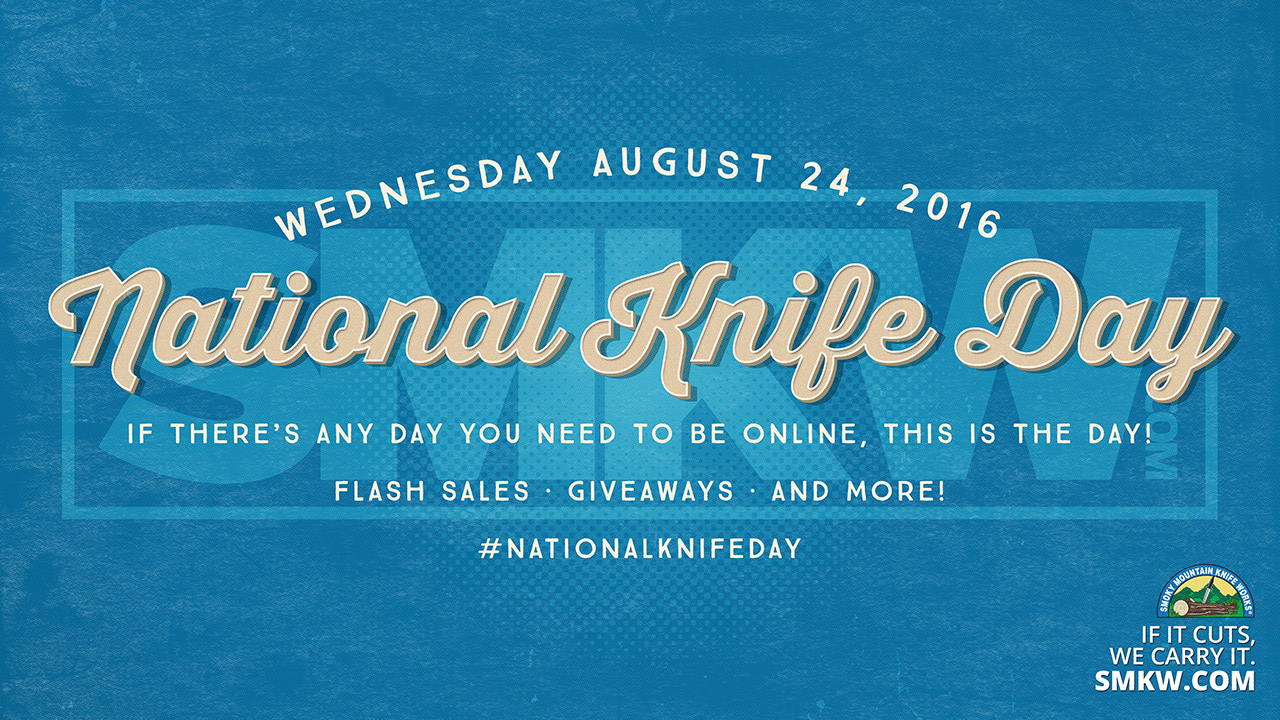 Our source who wishes to remain anonymous tells us, "These deals are going to be amazing and if you follow us on social media at all, National Knife Day – Wednesday – is the day to do it. Not only will these flash sales be incredible, there will also be some all-day discounts that make your head spin."  When we pressed him for details, he said couldn't tell us yet, but the big "all-day" rhymes with, "Pace lives."
We'll let you know more about this extravaganza as we have it.
You can follow Smoky Mountain Knife Works on Social Media outlets here by following the links below:
https://www.facebook.com/SmokyMountainKnifeWork
https://www.instagram.com/smokymountainknifeworks/