Here's a first look at the Kershaw Ferrite, a sleek, slim, and very sharp design from Rick Hinderer and Kershaw. Rick designed this one to be easy to carry, easy to use, and to feel great in the hand.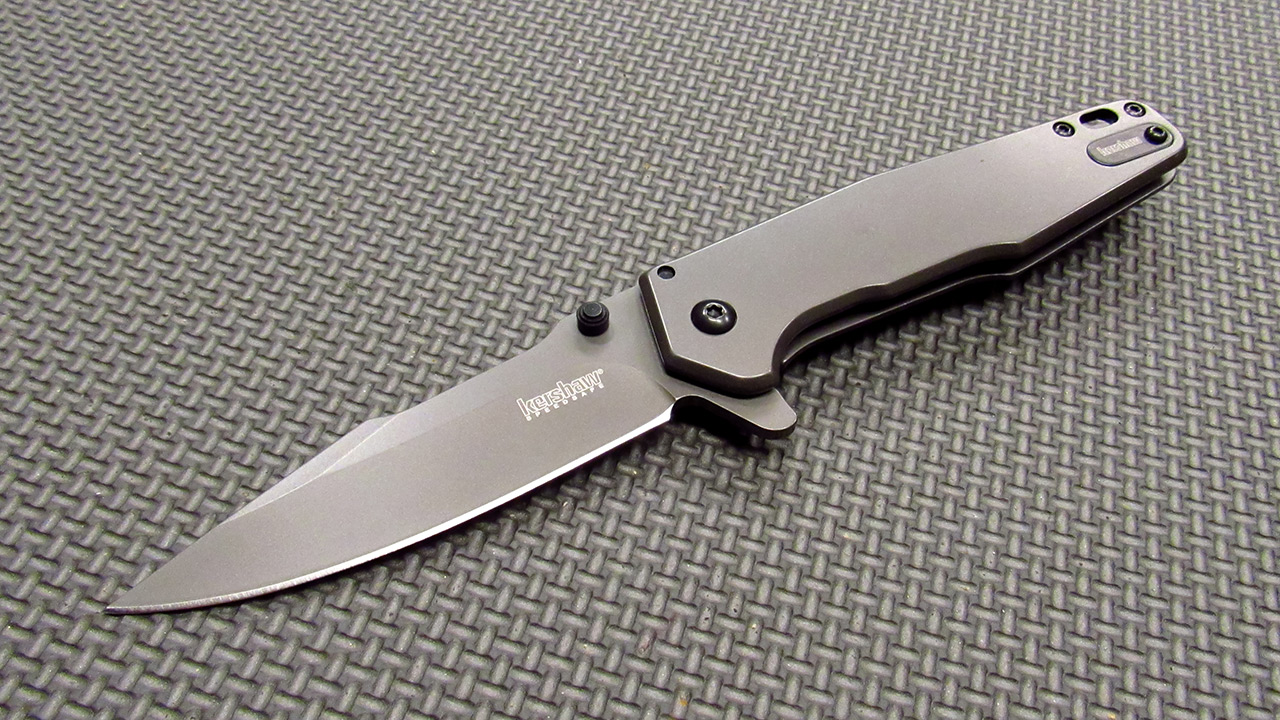 This liner design is barracuda sleek and engineered to provide great tip control. The deep contour toward the back of the blade spine provides a place to rest your finger when choking up on the blade for detailed work. The clipped spear-point style blade looks great, slims the blade for excellent piercing capability, and enhances control.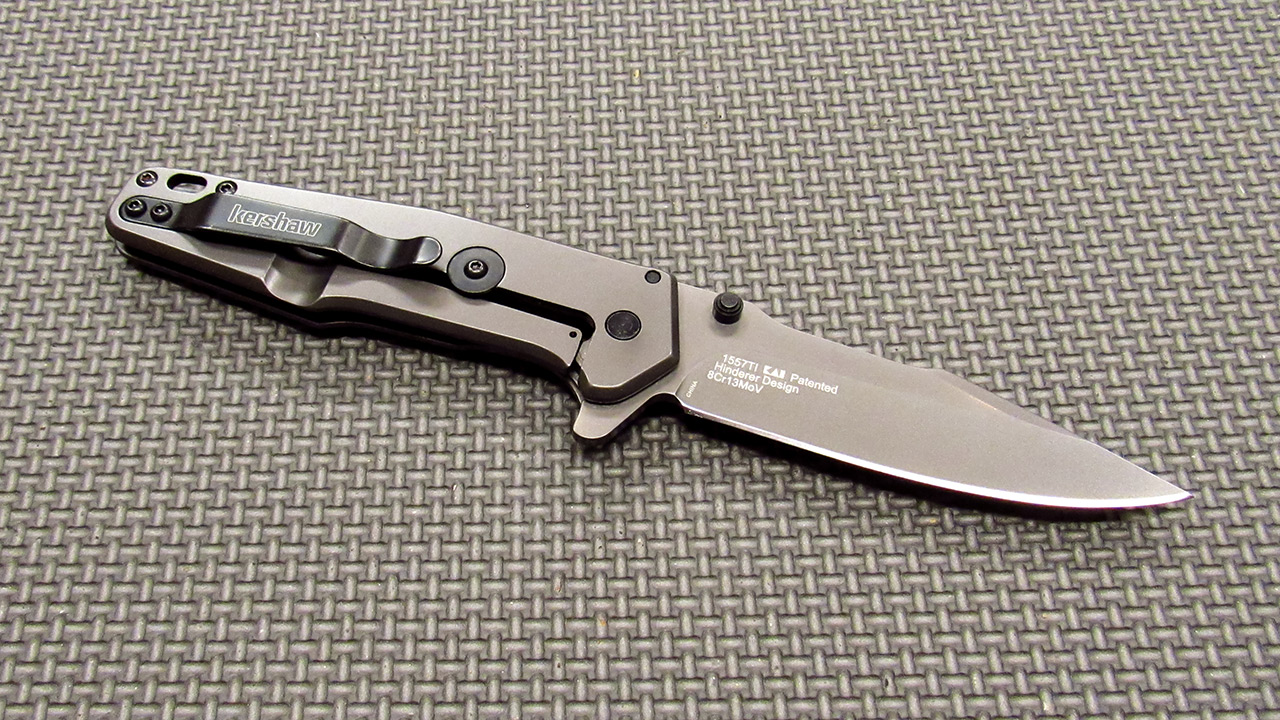 The steel handle is purposely smoothed for an easy pocket carry, but it also features a double finger contour for excellent grip. The Ferrite is SpeedSafe equipped for fast and easy, one-handed opening. Just pull back on the flipper or push outward on the thumb stud. Once the blade is started out of the handle, SpeedSafe takes over and opens the knife with ease.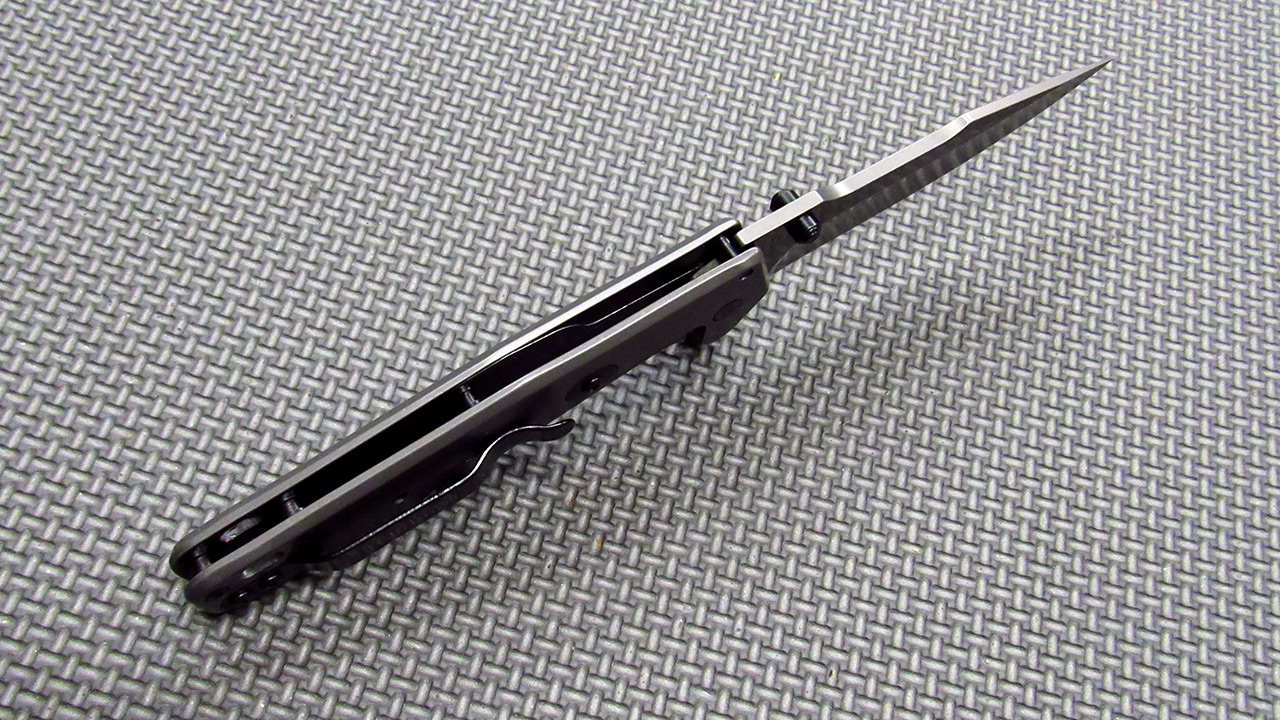 Grey titanium carbo-nitride coating on both blade and steel handle help give the knife a long, lean look. A frame lock secures the blade during use. The pocketclip can be reversed for either left-handed or right-handed carry. Like many of Rick's custom knives, the Ferrite features a "filler tab" that gives the handle an extra touch of class and adds a finished look to the side of the handle opposite the pocketclip.
Flipper
May be used on either manual or assisted opening knives. The "flipper" is a protrusion on the back of the blade that the user can pull back on, or flip, in order to move the blade easily out of the handle.
Reversible
Pre-drilled holes in the handle enable the user to change either the tip position or the side on which the knife carries.
Frame Lock
A portion of the handle (the knife frame) moves behind the blade to lock it into position during use. This is a safety feature of the knife.
The Details
SpeedSafe assisted opening
Frame lock, lockbar stabilizer
Flipper and thumbstud
Reversible pocketclip (right/left, tip-up)
Steel: 8Cr13MoV, titanium carbo-nitride coating
Handle: Steel, titanium carbo-nitride coating
Blade length: 3.3 in. (8.4 cm)
Closed length: 4.25 in. (10.8 cm)
Overall length: 7.5 in. (19.1 cm)
Weight: 4.2 oz. (119.1 g)
If you're interested in getting a Kershaw Ferrite, simply click the button below.