Here's a first look at the Kershaw Link 1776ST (Serrated Version), which Kershaw calls the "All-American brother" of popular Link. We found the 1776ST to be an excellent everyday carry (EDC) knife, with amazing fast SpeedSafe opening action. It was sharp right out of the box and stood up to double-thick cardboard like it was nothing.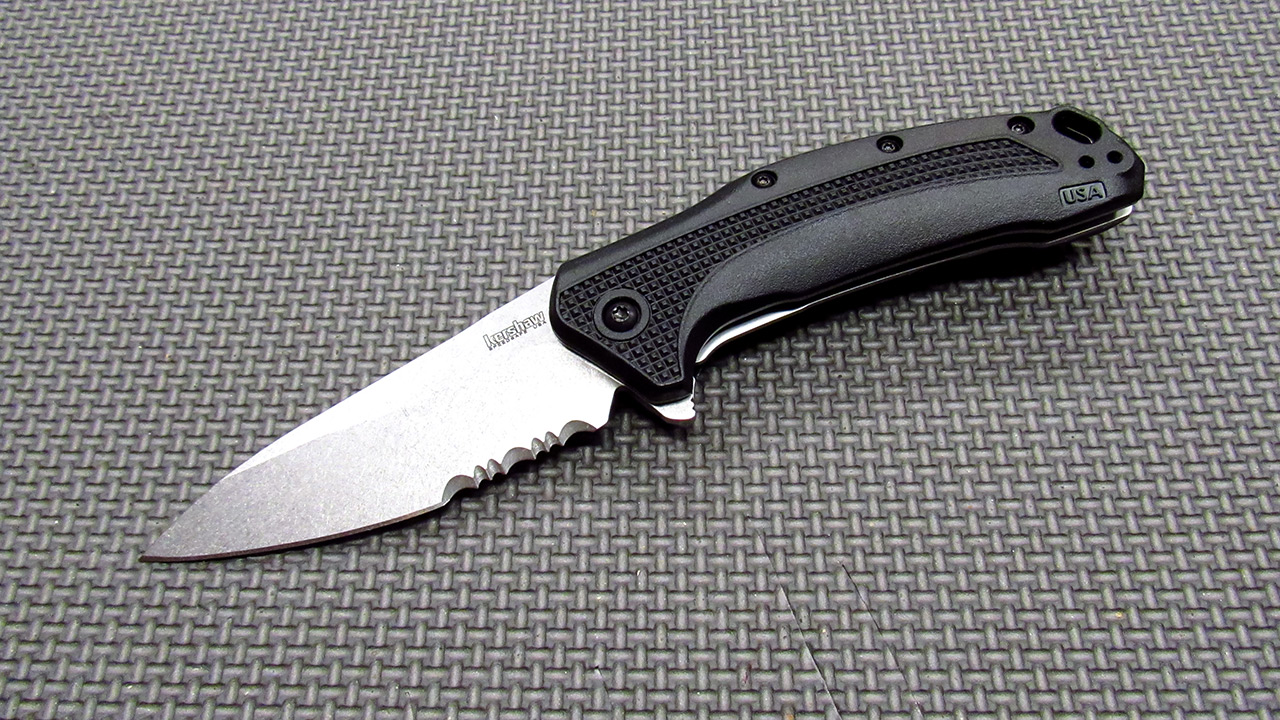 The Link 1776ST offers a partially serrated blade for additional cutting versatility. The 420HC stainless blade steel has higher amounts of carbon and chromium to boost hardenability and corrosion resistance. It is an excellent everyday steel: tough, corrosion resistant, easy to sharpen and takes a good edge. A stonewashed finish gives the blade surface a desirable roughened or scuffed look, and helps hide scratches and fingerprints.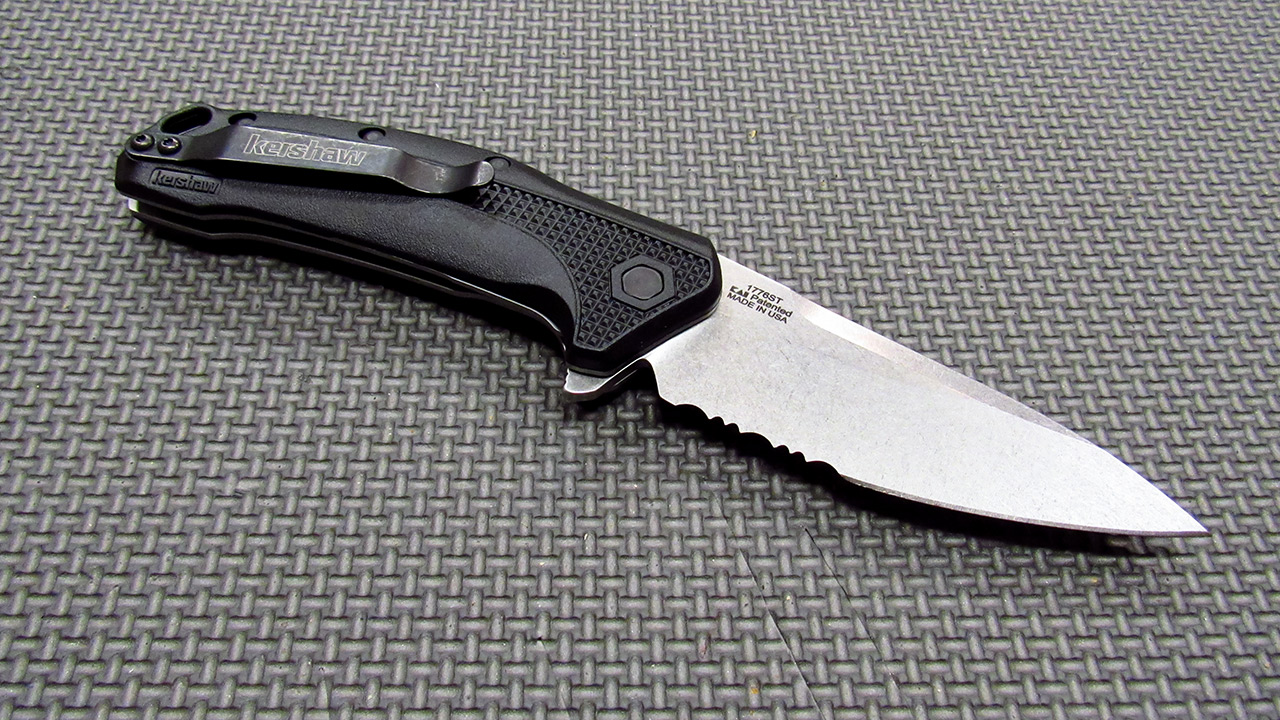 The handles are matte-finished glass-filled nylon for lightweight strength. The sculpted lines and texture of the handle provide for a comfortable and secure grip. The Link feels big and solid in the hand and offers a clean look.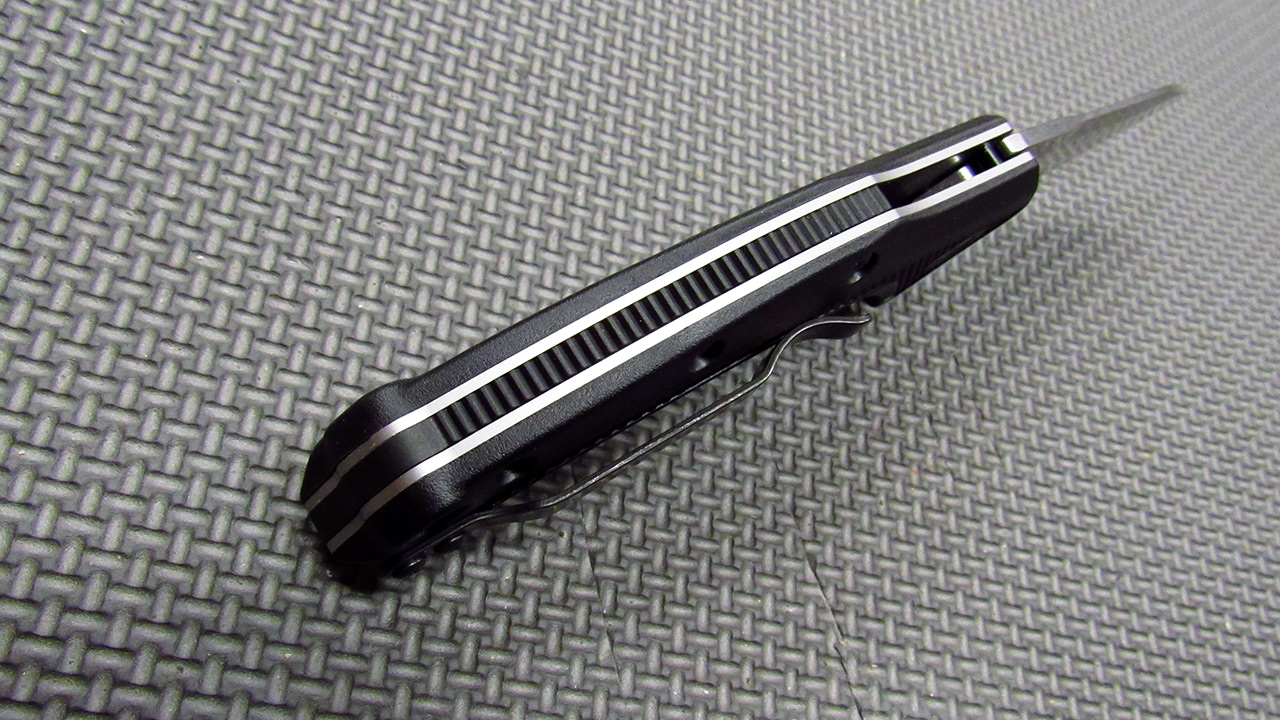 For easy opening, the Link is equipped with SpeedSafe assisted opening, accessed with the built-in flipper. The pocketclip is reversible for convenient left or right-handed pocket carry. The Link is made in Kershaw's state-of-the-art manufacturing facility in Tualatin, Oregon.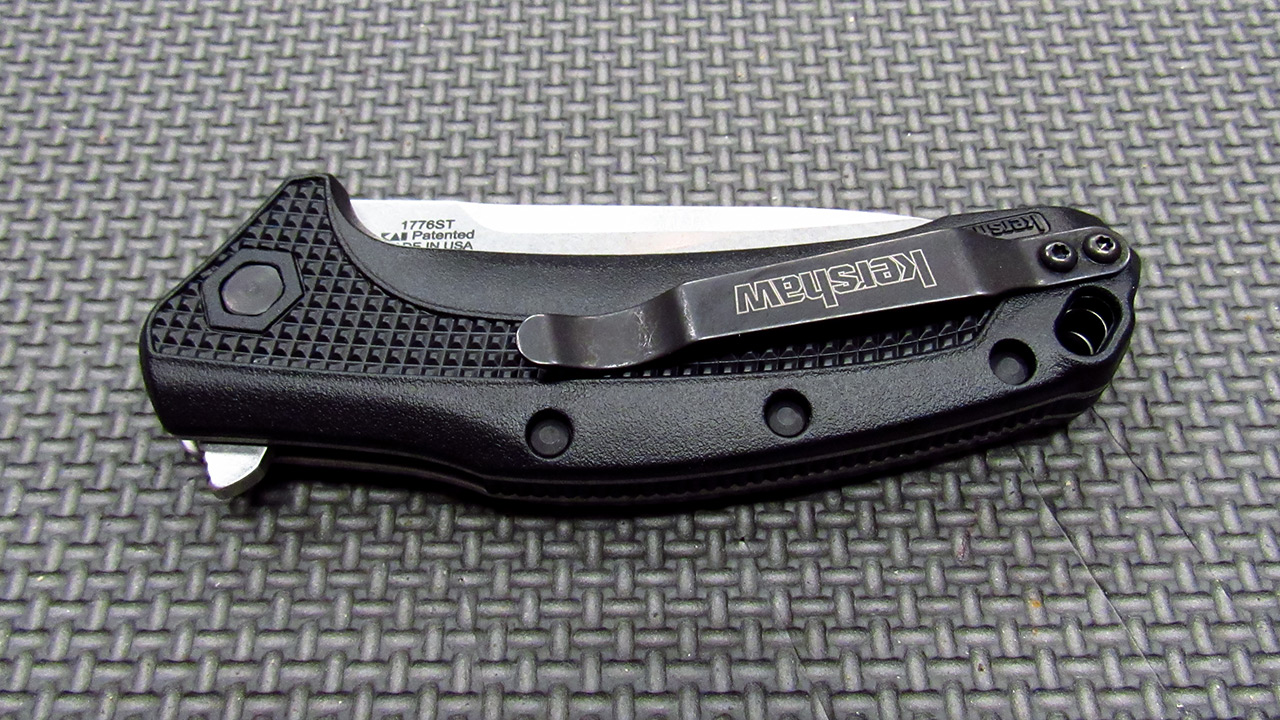 2-Step Serration
Serrations assist in cutting through particularly tough or fibrous material, such as rope or cord. The Kershaw 2-step serration is a more aggressive style of serration.
SpeedSafe®
Assists you to open any SpeedSafe® knife quickly and easily with a manual push on the thumbstud or pull back on the flipper; built into many Kershaw best sellers.
Reversible
Pre-drilled holes in the handle enable the user to change either the tip position or the side on which the knife carries.
Flipper
May be used on either manual or assisted opening knives. The "flipper" is a protrusion on the back of the blade that the user can pull back on, or flip, in order to move the blade easily out of the handle.
Liner Lock
Locks the blade open during use; one side of the knife's steel "liner," the steel plate to which the handle scales are attached, moves into position behind the blade to securely lock it open.
Made In The USA
When you see this on one of our knives, it means the knife was made in our Tualatin, Oregon manufacturing facility by skilled Kershaw knifemakers.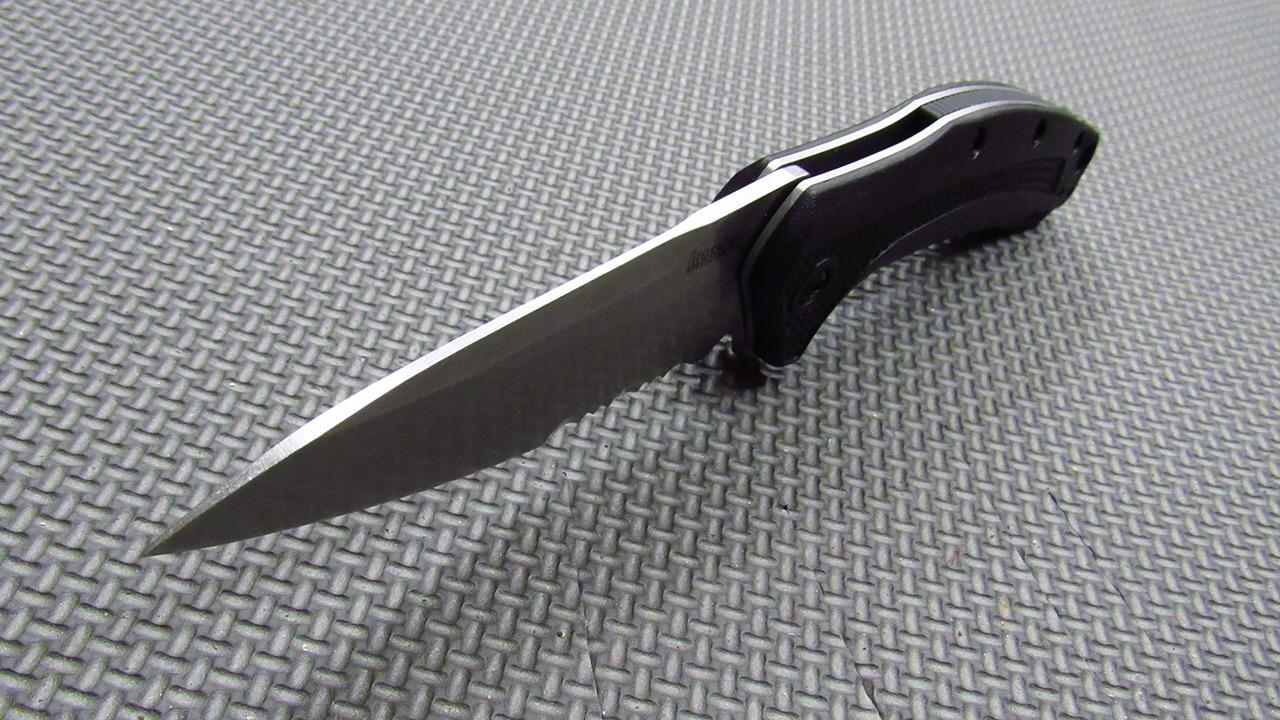 The Details
Made in the USA
Reversible pocketclip, (left/right)
SpeedSafe® open, built in Flipper
Steel: 420HC, stonewashed finish
Handle: Glass-filled nylon
Blade length: 3.25 in. (8.4 cm)
Closed length: 4.4 in. (11.2 cm)
Overall length: 7.6 in. (19.3 cm)
Weight: 4 oz. (113.4 g)
If you're interested in the Kershaw Link Serrated 1776ST, you can click the button below.