I don't know if there are many occasions that one "needs" a medieval short sword these days. I mean, we're not attacking villages or rescuing damsels from dragons, but I guess you never know when you're going to need a good short sword. I guess that's why the staff told me to find one and write about it. So, if you ever need a short sword, here's a good one.
This Damascus steel short sword is 21-1/4″ long, and comes with a comfortable wooden scabbard with nail head accents. I know it's comfortable because I'm wearing it right now. Actually, I've been wearing it all week, and it's kind of awesome. The handle on my short sword is wood with nickel silver and brass with decorative file-work accents. It looks AWESOME, and all the girls notice it on my belt right away.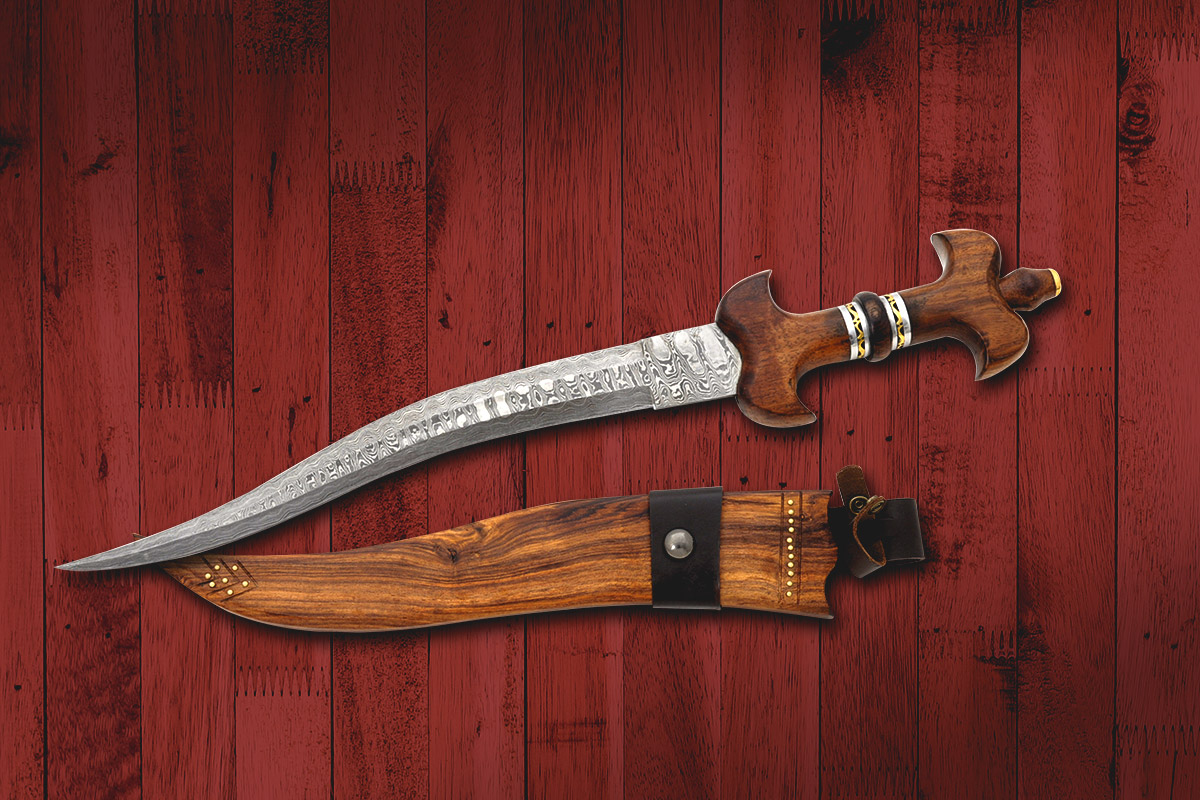 If you're ever in need of a short sword, I recommend this one – well, not THIS one. This one is mine, at least until they figure out I never sent it back. If you want your own, you can click the button below.