While it's an easy item to forget about while you're gathering your camping and survival gear for a big outing, a saw is an essential piece of survival equipment.It allows you to process wood for fire in most climates, far more easily than an axe, but here's the problem. The longer the saw, the easier to use, but the harder to carry.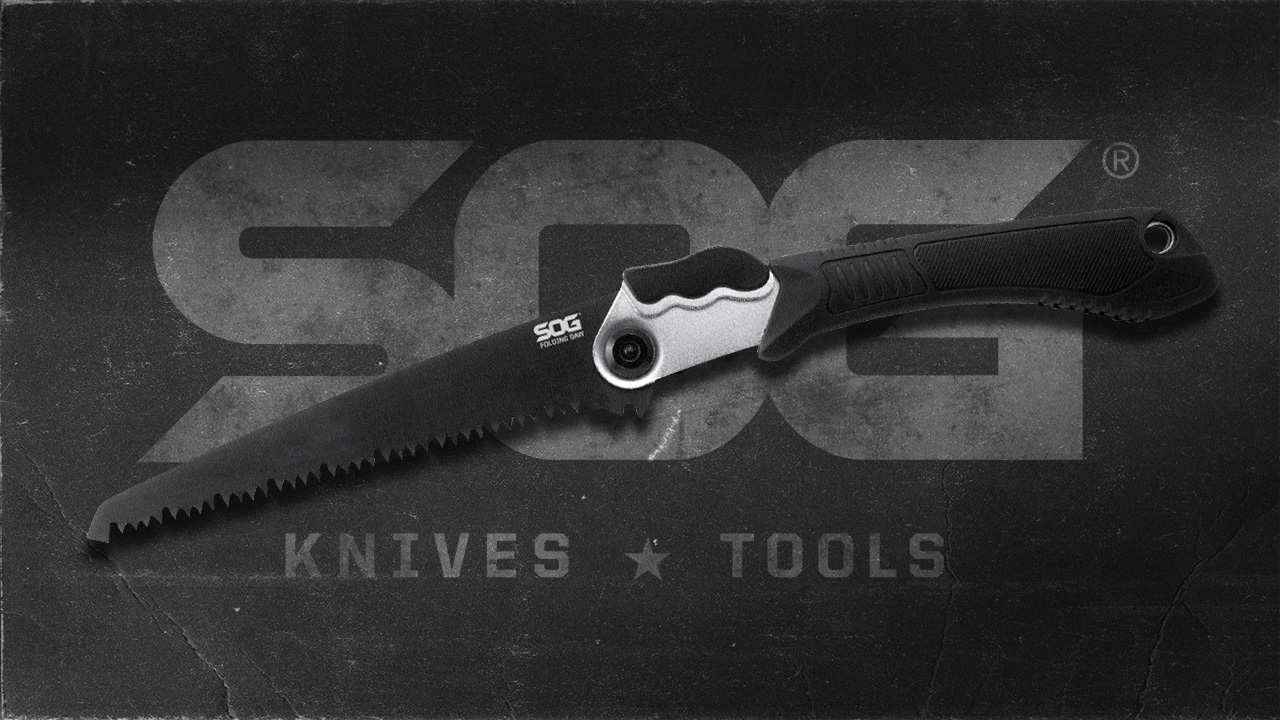 SOG has achieved a nice balance between the two. The SOG Folding Saw has an 8.25″ blade of hardened and tempered steel that makes short work of branches, small logs, and brush. Fully open, the say extends your reach to a full 17 1/4″, but folded, it tucks away nicely at only 9 1/4 inches. That makes it easy to throw in a pack among your other survival gear.
The SOG Folding Saw features a comfortable handle that helps to cut deep and true on each and every pull stroke, as well as extremely sharp teeth that are differentially tempered for long life and work on green as well as hard wood.

The SOG Folding is tough and ready to work, and you can find it online at just under $15. We consider that a steal for such an essential piece of hunting, camping, and outdoor survival equipment.
The Details
High Carbon Steel Blade with Black Coated Finish
Soft Grip TPR handle
Lanyard Hole
Blade Length 8-1/8″
Blade thickness 1/16″
Closed Length 9-1/4″
Overall Length 17-1/4″
Nylon Sheath Included
You can pick one of these up at Smoky Mountain Knife Works (smkw.com) for only $14.99 by clicking the button below.

---
See more Knife Newsroom articles about Tools and Multi-Tools now >>