In the last decade, the tactical tomahawk has come into its own. Versions of this modern tactical tool have filled the spectrum from cheap and practically useless to incredibly useful tools. The Columbia River Knife & Tool (CRKT) Kangee T-Hawk is definitely among the best, most-useful Tactical Tomahawks we've run across.
The Ryan Johnson designed T-Hawk is great for both manual utility and self-defense tasks. It dispatches obstacles quickly with a sharp SK5 carbon steel blade on one end and an aggressive spike on the other (see the car door destruction in the video above).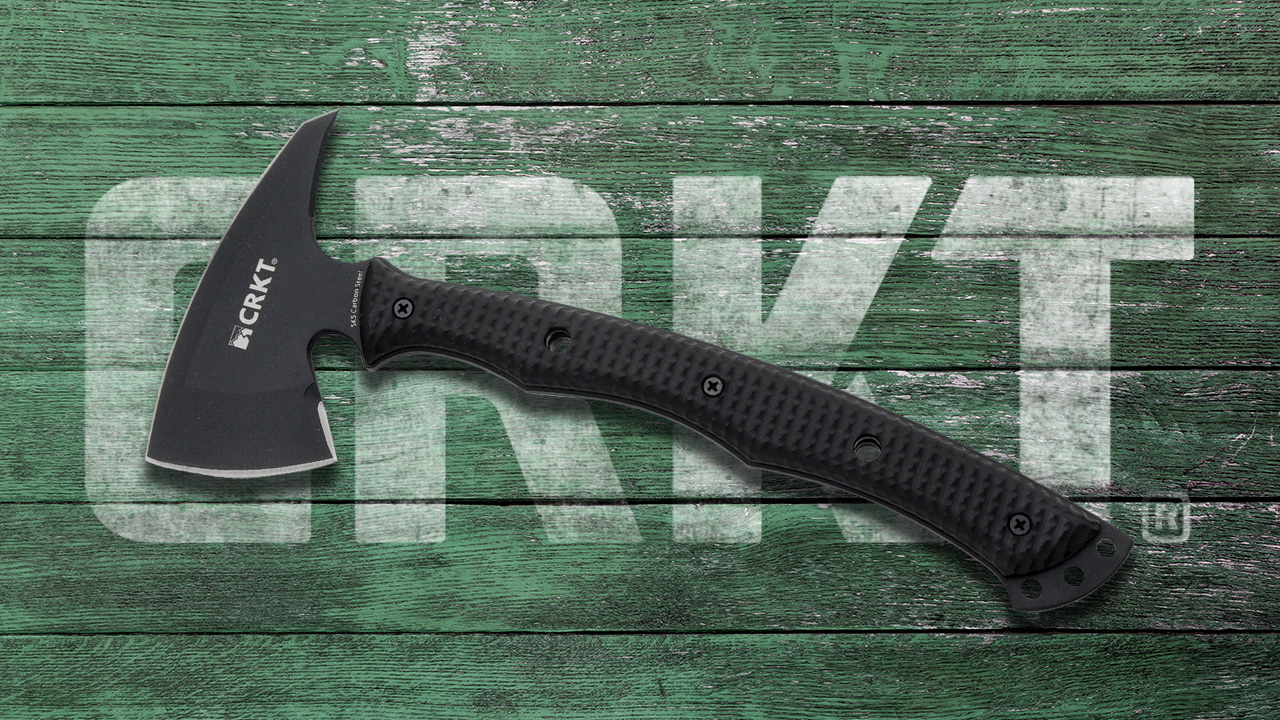 As CRKT tells us, "Designer Ryan Johnson of RMJ Tactical in Chattanooga, TN has been honing his tactical tomahawk designs for over 30 years earning him a dedicated and loyal fan base, particularly among special forces troops."
The Kangee T-Hawk is made from a single slab of high carbon steel. The blade geometry has tapered cutting edges for efficient splitting, chopping or shaving and overall toughness, and the spike on the other end – well, let's just say you don't want to find yourself on the business end of that. "This tomahawk does more than cut," CRKT says, "It carves out a unique place in your tactical gear bag."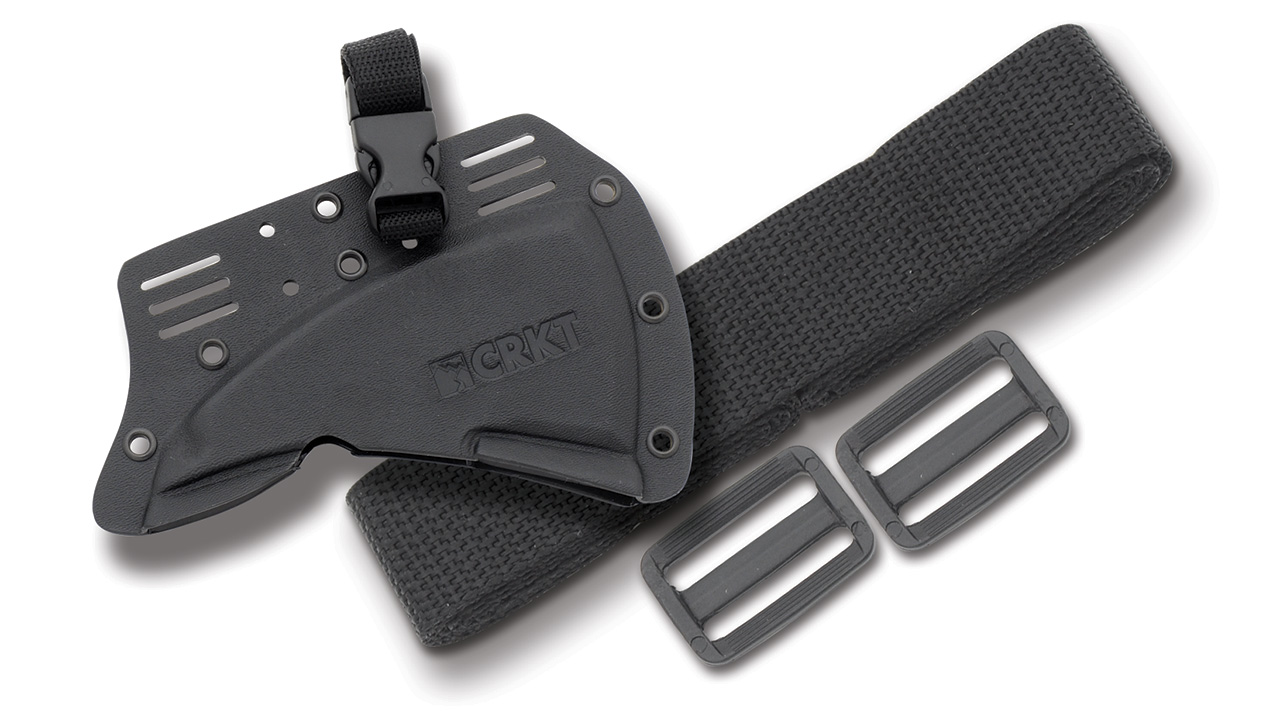 The Kangee T-Hawk was designed well and feels great in the hand. It features a curved handle and a finger grip choil along the front for enhanced control. Full-length handle scales are checkered for added grip security, even in the gnarliest of conditions, and they can be removed completely for cleaning.
The Kydex® sheath is MOLLE compatible and slips over the head for quick, secure attachment to any MOLLE-based gear.
The Details
Dimensions
Open Overall Length: 13.75 inches
Weight: 1 lb. 8.4 ounces
Blade
Length: 2.93 inches
Thickness: 0.23 inches
Material: SK5 Carbon Steel
Blade-HRC: 54-55
Finish: Black Powder Coat
Grind: Flat
Style: Axe Edge Front with Spike
Edge: Plain
Handle
Material: Glass Filled Nylon; EDM Finish
Carry
Carry System: Black Kydex Sheath with Molle Clip Platform
Weight: 3.6 ounces
If you'd like to own a CRKT Kangee T-Hawk, it's available right now at Smoky Mountain Knife Works (smkw.com) for only $99.99. Just click the button below to see it in the store.

---
See more Knife Newsroom articles about Tools and Multi-Tools now >>