Here's a video look at the Spyderco Rubicon with Carbon Fiber Handles. This is an amazing knife with amazing features.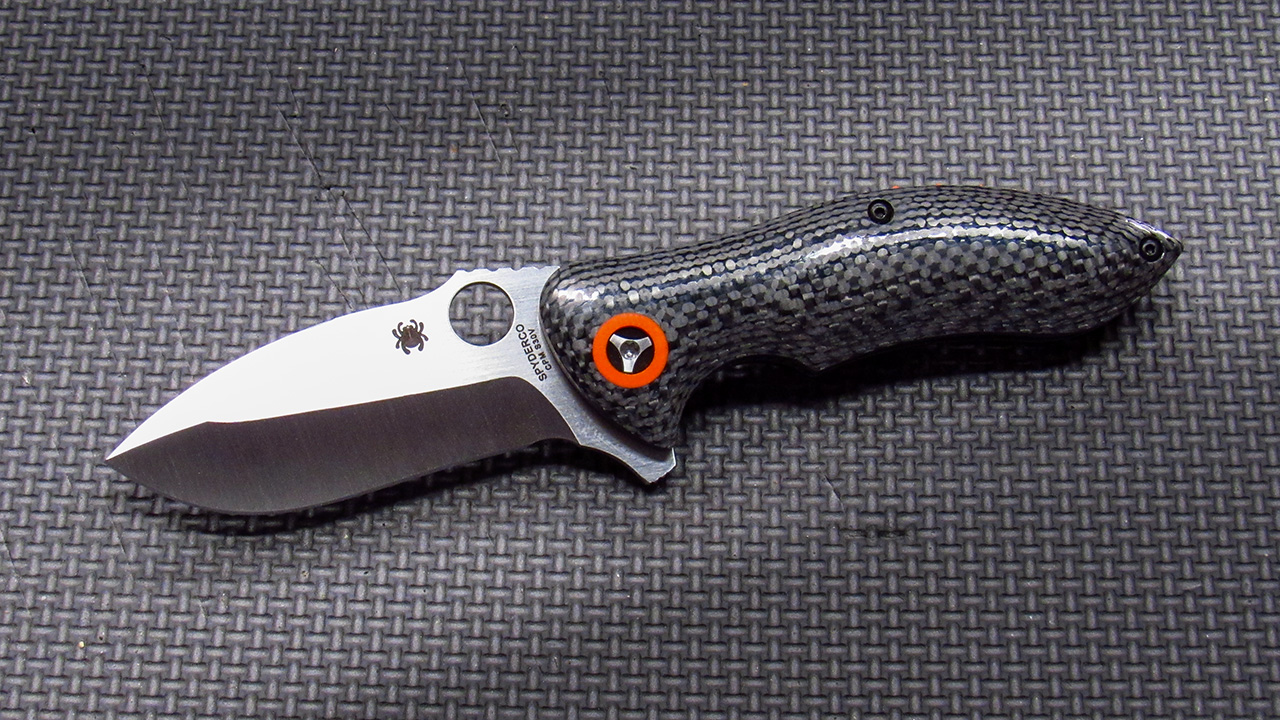 The Rubicon™ faithfully captures all the qualities of Peter Carey's meticulously crafted custom folders in one of the most refined production knives ever made. Its blade is precision machined from premium CPM® S30V® powdered metallurgy stainless steel and features an integral flipper. This feature—pioneered by the late Kit Carson—generates leverage to open the blade when powered by pressure from the user's index finger. It works in concert with special ball-bearing washers around the pivot to provide swift, remarkably smooth opening of the blade. Once open, the blade's deeply hollow ground primary bevel and flat-ground swedge offer exceptional edge geometry and point utility to effectively tackle practically any cutting chore. The blade also features a Trademark Round Hole™, proudly identifying it as a Spyderco product and offering additional one-hand opening options.
The Rubicon's handle is built on a framework of skeletonized full titanium liners that provide exceptional strength to the knife's LinerLock mechanism. The thick liners are covered with three-dimensionally-machined solid carbon fiber scales that are polished to a high finish to reveal the multi-layered matrix of this premium material. The special three-lobed blade pivot is accented by circular orange G-10 inlays on both sides of the handle and balanced by a matching orange G-10 spacer in the handle. A broad, contoured stainless steel pocket clip supports right-side, tip-up carry and ensures that the knife is always readily accessible when you need it.
The Details
Overall Length  7.40″ (188 mm)
Blade Length  3.04″ (77 mm)
Steel  CPM S30V
Closed Length  4.36″ (111 mm)
Edge Length  2.75″ (70 mm)
Weight  4.3 oz (122 g)
Blade Thickness  0.138″ (3.5 mm)
Handle  Carbon Fiber
If you're interested in getting a Spyderco Rubicon for your own collection, use the button below.