"There is more than 300 years experience behind today's modern Frosts factory. Frosts Knivfabrik was started more than 100 years ago by Erik Frost, an experienced knifesmith in the village of Ostnor outside of Mora, Sweden. His "Mora knives" were soon widely acclaimed not only throughout Sweden but also abroad. Success was quickly gained through their superior and outstanding sharpness and toughness. Fourth generation knifesmiths carry on the traditions in a modern factory situated on the same site as the original from 1891."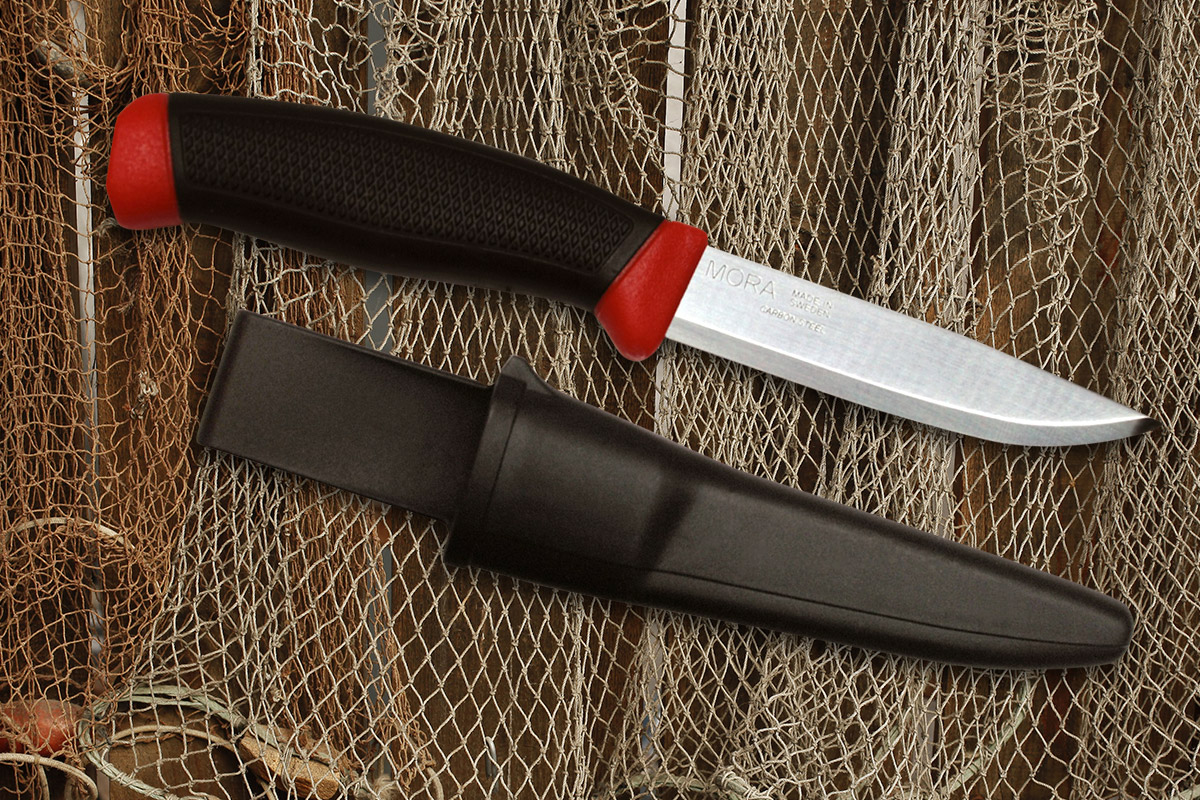 The modern Mora knife is built to throw on a belt and use when you need it. It's durable, ergonomically pleasing, and simply easy to grip and use it the worst of conditions. The Clipper (above) has a carbon steel, 4″ drop point blade that is 1/16″ thick. Its handle is made of red and black soft thermoplastic rubber that is both comfortable and easy to grip. It comes with a form-fitted composition belt sheath that locks your Mora into place.
Here's the kicker. It retails at $12.99 – like less than $30 for two. Get one for your belt, one for the cabin, and one for the boat. You won't regret it.

See all of the Mora Brand at SMKW.