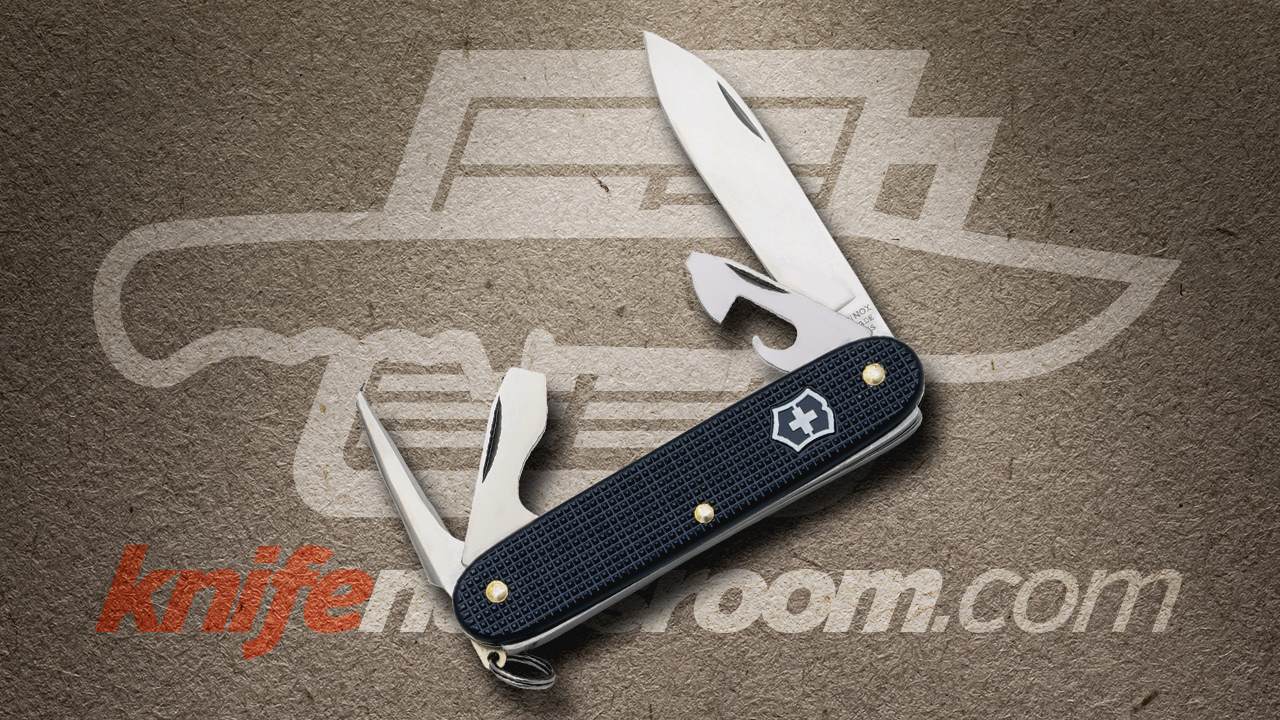 There's probably no brand of knife more recognizable by the general public than the Victorinox Swiss Army knife. If you mention the words "Swiss Army Knife" in casual conversation, even those with the least knife knowledge know what you're talking about – and more than that, their eyes gleam with the thought. Of course, when we think of the Swiss Army knife, most of us conjure up visions of the classic red handled, multi-bladed knives we knew as children. The Victorinox Pioneer (Model V10127US2) is something different, but so familiar as well.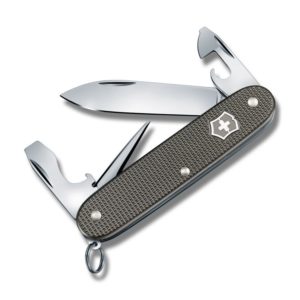 According to Victorinox, "If you're going to blaze a new trail, you're going to want to keep the right tools with you. And the Pioneer knife belongs in your pocket. Inspired by the classic Soldier's knife, this sleek multi-tool packs all of its functions between two durable ribbed Alox scales. It feels good in your hand, and it feels even better when, once again, you get the job done."
Because of the textured (they call it ribbed) Alox Handles, this little pocketknife is easier to hang onto than the traditional, smooth composite scales of the Victorinox brand.
The Details
2-3/4″ spear point blade
Blade width: 9/16″.
Blade thickness: 1/16″
Reamer
Can opener/small screwdriver
Bottle opener/large screwdriver/wire stripper
Engraving panel on back
Keyring
3-1/2″ closed
Stainless steel blades and tools
Textured black Alox handle scales
Made in Switzerland.
If you're interested in getting the Pioneer, you can click the button below. At only $32.99, it's a great traditional EDC with a little twist.

---
See more Knife Newsroom articles about Tools and Multi-Tools now >>