If you're anything like me, you love (and have always loved) a Swiss Army knife. Victorinox has now given me a reason to love them even more. They've created a special set of Swiss Army knives for the Wound Warrior Project, and every time you buy one, Victorinox is donating 5% of MSRP directly to the Wounded Warrior Project.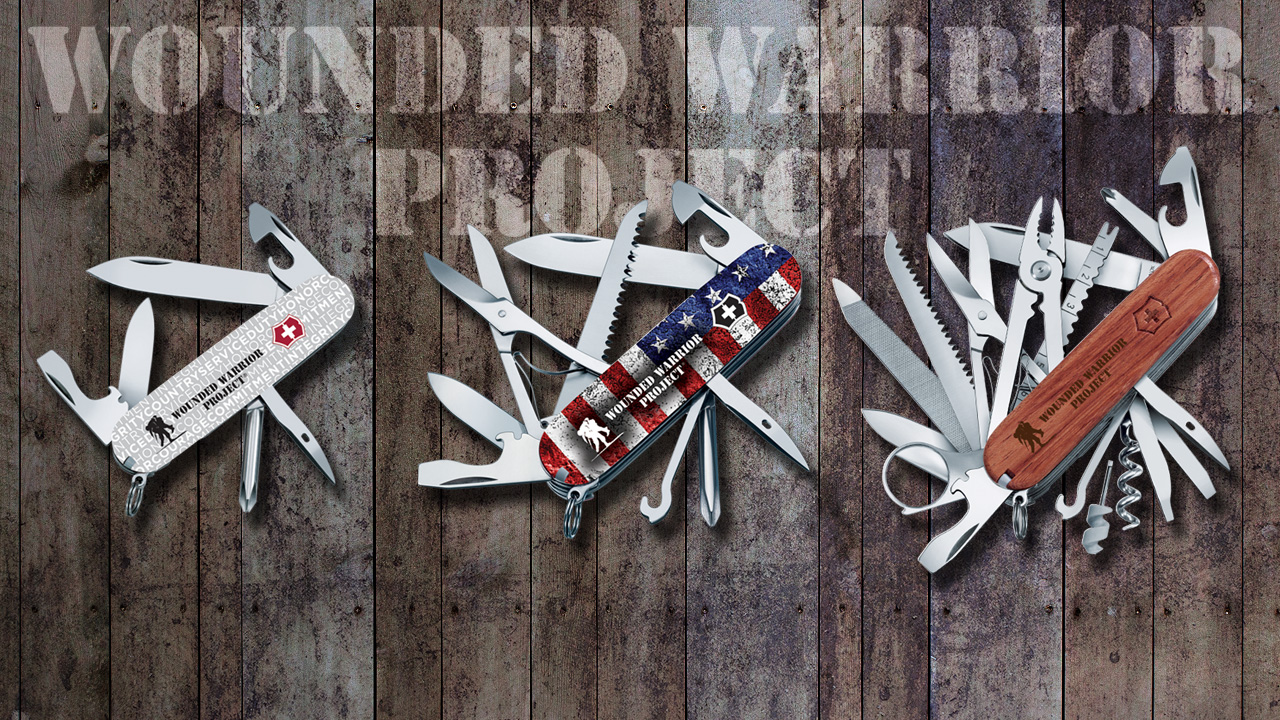 Victorinox Swiss Army proudly supports the Wounded Warrior Project (WWP) with exclusive co-branded knife designs (see below). For every WWP Swiss Army Knife sold between May 20, 2016 and June 30, 2017, Victorinox will donate 5% of the manufacturer's suggested retail price directly to WWP to fund unique direct programs and services to meet the needs of injured service members.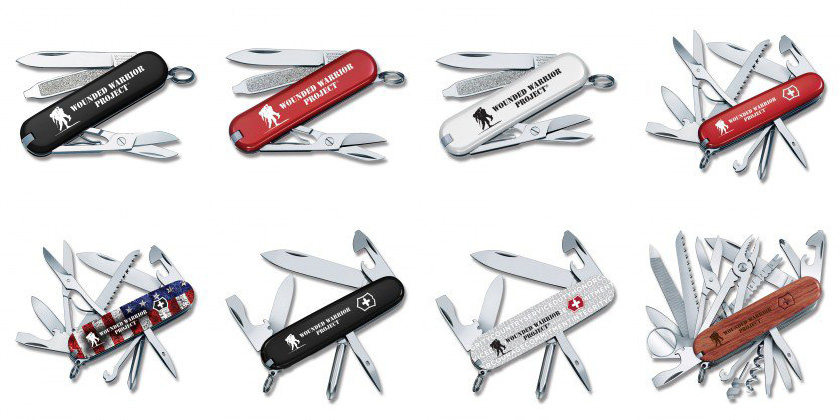 Each Victorinox WWP knife is stamped or engraved with the WWP logo – an outward and outward sign to anyone that you support our Wounded Warriors. The 2″ Victorinox WWP Classic is available in black, red, and white (left to right, top row above). The 3.5″ Victorinox WWP Fieldmaster is available in classic red or American Flag versions (top row far right and bottom row far left above). The 3.5″ Victorinox WWP Tinker is available in black or custom-printed Celidor (bottom row center above), and the 3.5″ Victorinox WWP Swisschamp is available in hardwood. You can see and purchase them all by clicking the button below from Smoky Mountain Knife Works.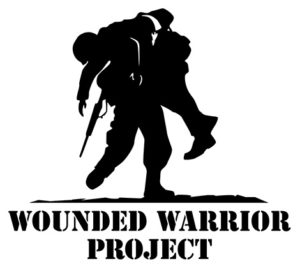 What is the Wounded Warrior Project?
Wounded Warrior Project (WWP) is a non-profit organization that provides free programs and services focused on the physical, mental, and long-term financial well-being of this generation of injured veterans, their families and caregivers. Wounded Warriors who incurred service-connected injuries or illness on or after September 11, 2001 are eligible for the WWP Alumni program. There are no dues for Wounded Warriors. WWP also supports family members who suddenly find themselves serving as full-time supporters or caregivers.
You can learn more about Wounded Warrior Project by visiting their web site here: https://www.woundedwarriorproject.org/