The new Kershaw Malt was designed by Gustavo Cecchini, a very sought after custom knife designer. It features Cecchini's distinctive sculpted style and an interesting feature that Kershaw tells us, "just may have been inspired by the fine brew we were sharing with Gus at the time: the Malt has a flipper that doubles as a handy bottle opener." That's right. The flipper on the spine of the Malt is hook shaped and perfect for double duty as a bottle opener.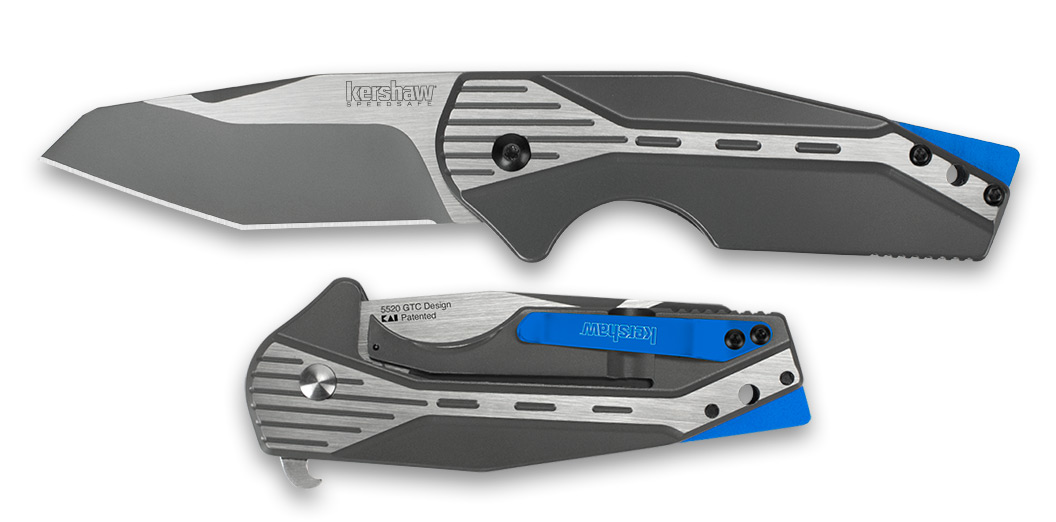 The Malt measures 7.1 inches overall with a  3-inch, 8Cr13MoV stainless steel, modified tanto blade, which makes it a nice everyday carry. The SpeedSafe assisted-opening mechanism, the bottle cap opener/flipper, and the reversible pocket clip all help make this an excellent workhorse for everyday use.
The Details
SpeedSafe® assisted opening
Frame lock
Flipper
Reversible (left/right, tip-up) pocketclip
Steel: 8Cr13MoV, PVD coating with satin flats
Handle: Steel, PVD coating with satin flats
Blade length: 3 in. (7.6 cm)
Closed length: 4.3 in. (11.1 cm)
Open length: 7.1 in. (18.1 cm)
Weight: 4.6 oz. (138 g)
The Kershaw Malt is brand new and available right now for pre-oder at Smoky Mountain Knife Works (smkw.com). Simply click the button below to find it.