If you're looking for a good self defense tool at a great price, the Blackhawk! XSF Punch Dagger might be the tool for you. Blackhawk! Tells us, "The XSF Punch Dagger's  distinctive handle shape delivers remarkable strength and penetration making it an  excellent personal defense knife." The XSF's design allows you to brace the handle against your palm and guide the tip with your index finger and that maintains force while increasing accuracy.
This sleek, light knife features an AUS-8 steel blade with Teflon coating, and the beveled tip reminds us of the Besh Wedge. The G-10 handle scales provide good grip for the XSF and really enhance the overall look of this push dagger.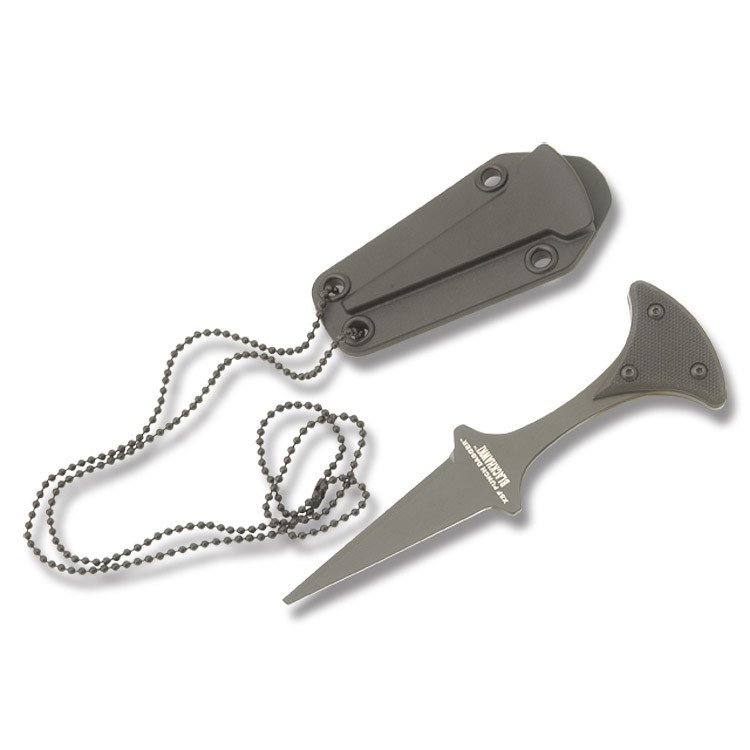 The Details
Blade Style: Dagger
Overall Length: 5.25″
Knife Type: Fixed blade
Finish: Black Teflon
Handle Material: G-10
Sheath: Nylon Neck Sheath with Chain
Blade Material: AUS-8A Stainless Steel
Edge Type: Partially Serrated
The price on the XSF Push Dagger is excellent. At just $11.99, it comes with an injection molded nylon sheath and a neck chain. This knife is available at Smoky Mountain Knife Works (smkw.com). Simply click the link below to find it.