I'm from east Tennessee. Hiking and exploring the mountains are second nature to me. I love to camp and collect handy tools that make camping more comfortable. Eating utensils are often overlooked as a comfort item, but there are lots of great options by popular companies that you should consider for your pack.
CRKT makes the Eat'n Tool and Eat'n Tool XL. Both are lightweight carabiner sporks made of 3Cr13 steel. I like them because they have multiple functions in one solid construction, including a can opener, metric wrenches, bottle opener, and even a pry bar on the XL model. The Eat'n Tool is 4" compared to the 6 ¼" XL. Both are great choices to carabiner on your pack.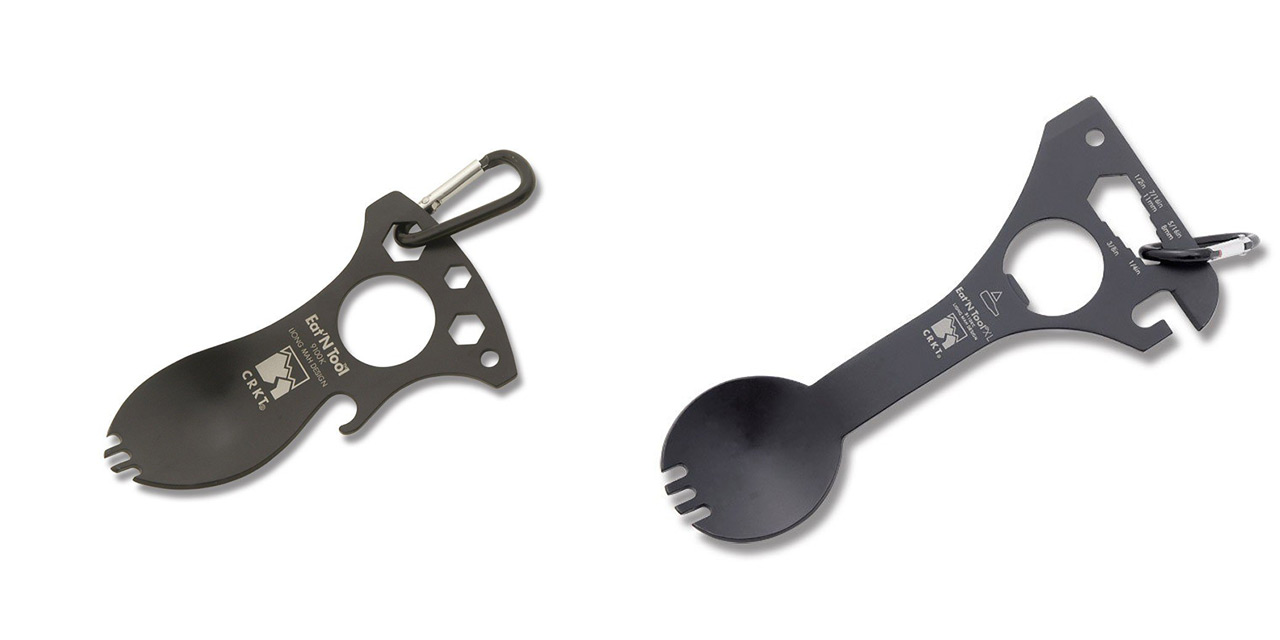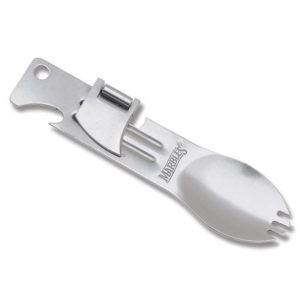 Marble's has been a name synonymous with the outdoors since the turn of the last century. They have a great little eating tool called the Camper's Best Friend. At only $4.99, it's hard to pass up. It's a small spork featuring a bottle opener, can opener, and a lanyard hole. At 4" long, it's a very versatile tool that also comes with a carabiner for easy carrying down the trail.
Ka-Bar is a historical brand made in the U.S.A. They are best known for their combat knives, but excel at survival utensils in general. The Ka-Bar tactical spork is a 6.875" monster. Its molded design looks like a smaller version of their combat knife and provides a comfortable grip. A pull on the handle exposes a 2.5" full serrated blade that is just convenient. This would be a very valuable tool for anyone cooking in the outdoors.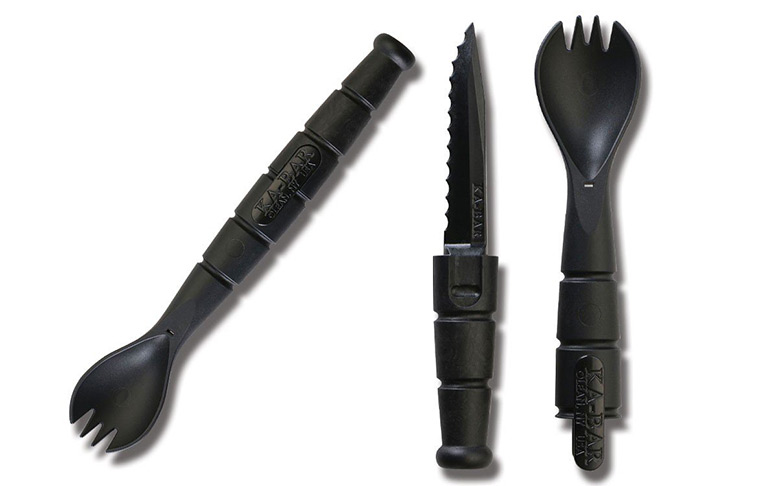 The Swedish company, Industrial Revolution makes a knife, fork, and spoon combo called the Light My Fire Spork. It's made of a high-grade Tritan polymer that makes the spork lightweight and very durable. This utensil's unique design is comfortable in the hand and weighs next to nothing.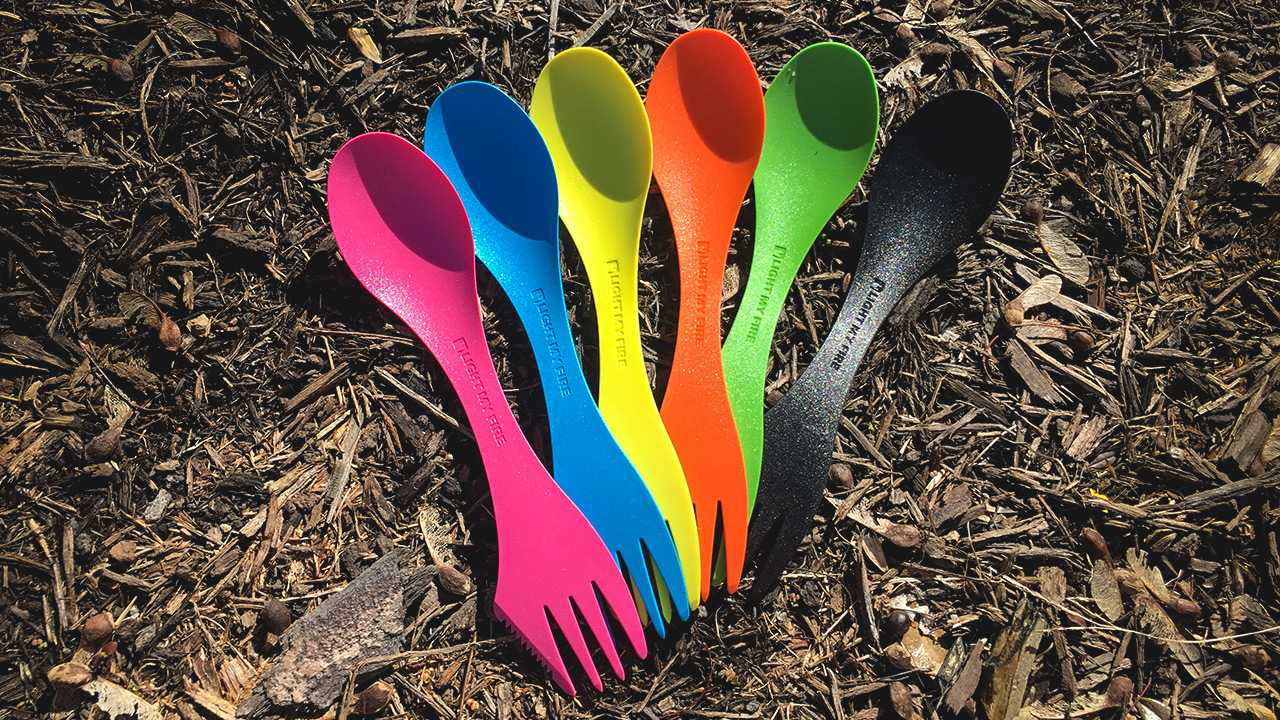 TOPS is one of the leading survival knife companies in the world. They have a knife/spork combo called the F.O.R.K. It that has a decent size at 6.5" overall length and features a 2 5/8" blade. This tool is unique because its 1095 high carbon allows you to use it for some serious camping tasks. You can literally baton kindling for your fire and then eat your bounty with it. It comes with a Kydex sheath that keeps the bottle opener available at all times. This tool really gives you confidence in any setting.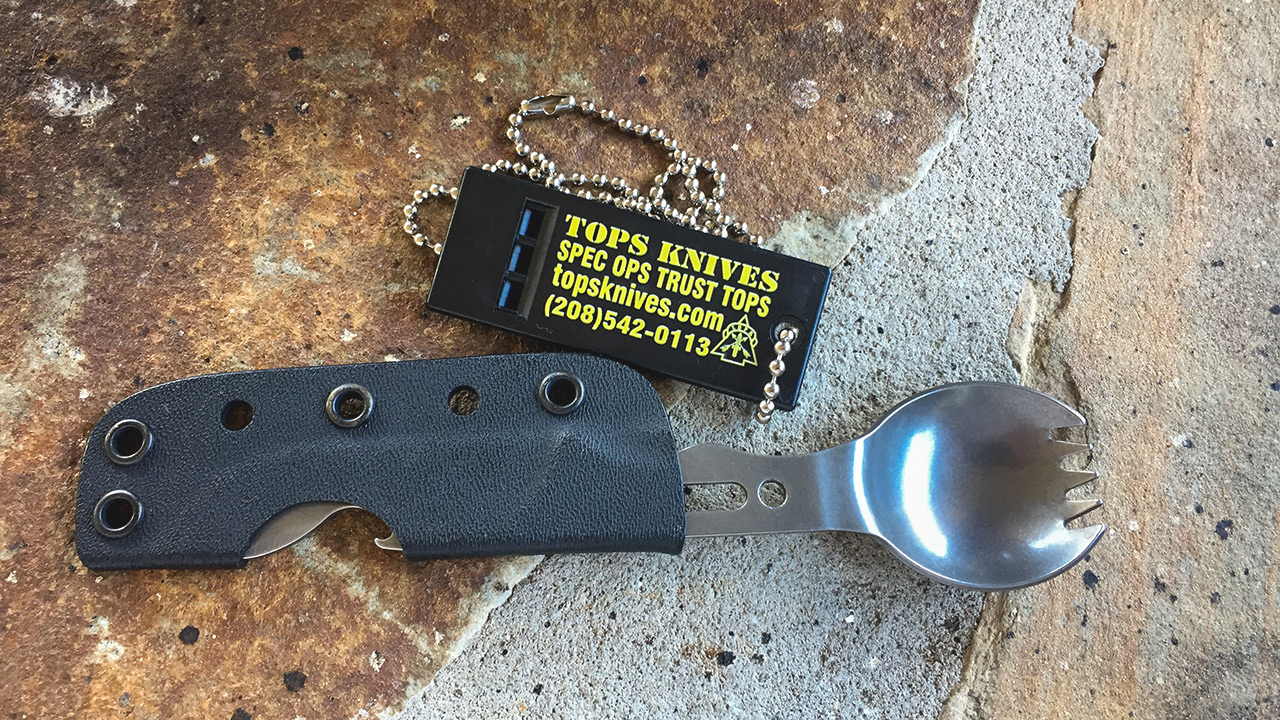 These great tools are available at Smoky Mountain Knife Works (smkw.com). Simply follow the links in each paragraph above to find them all.