CRKT is breathing new life into this unique everyday carry folder and bringing back the 180° swing opening. Ed Van Hoy's Snap Lock design has made quite an impression in the knife world since it won the Most Innovative Knife Award at the 2004 Blade Show, and now the Snap Lock is back and still turning heads like it did in 2004.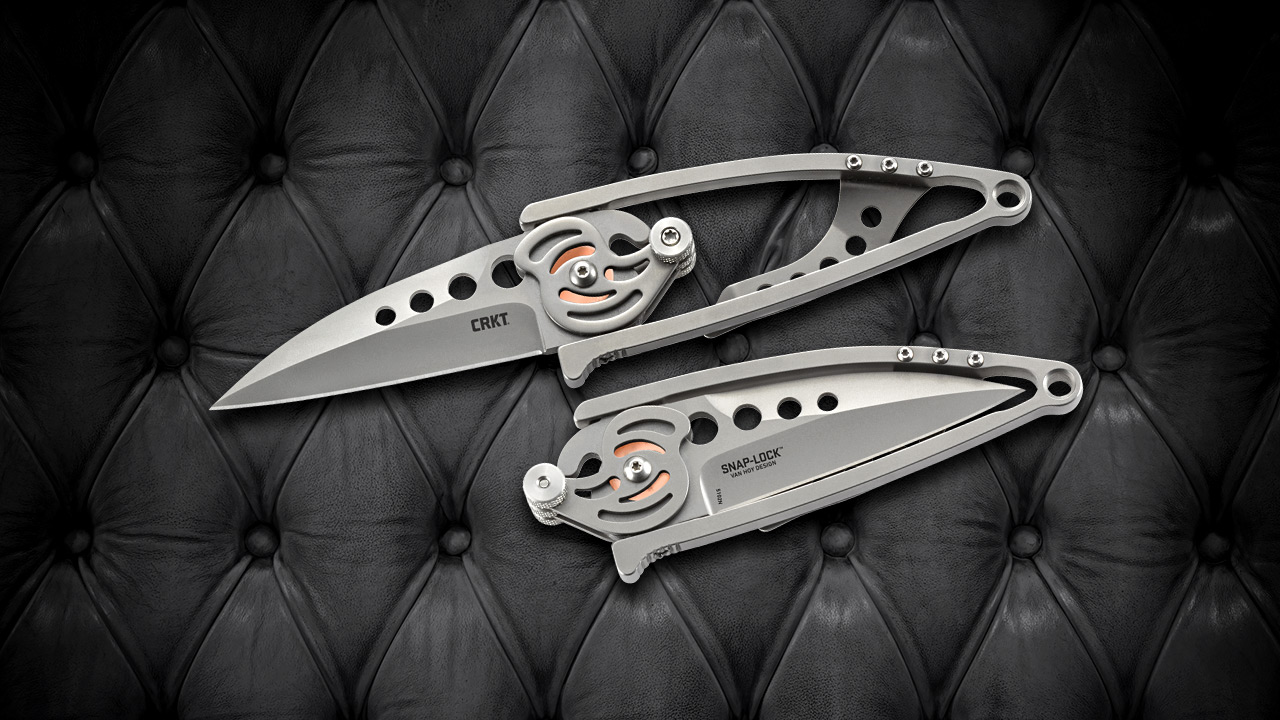 The most interesting part of the Snap Lock is it's unique locking mechanism. The blade can rotate 180 degrees (360 degrees with clip removed) and lock into multiple positions. The blade locks in place with firm pressure applied to the wishbone handle. It also locks automatically in the full open or closed position. To unlock the blade from the open or closed lock position you simply press down on the thumb wheels and the blade is free. There are two wheels on the mechanism for fully ambidextrous use.
The CRKT Snap Lock doesn't just walk the walk of innovation, it looks the part too. The wishbone handle design protects the user's hand from the blade edge and gives the Snap Lock a sleek futuristic look. The blade is a 420J2 drop point that's just 2.55" long. The short blade length and minimalistic handle make the total length just over 4". The Snap Lock is perfect for those who want a low profile, and effective EDC, that is a real conversation starter.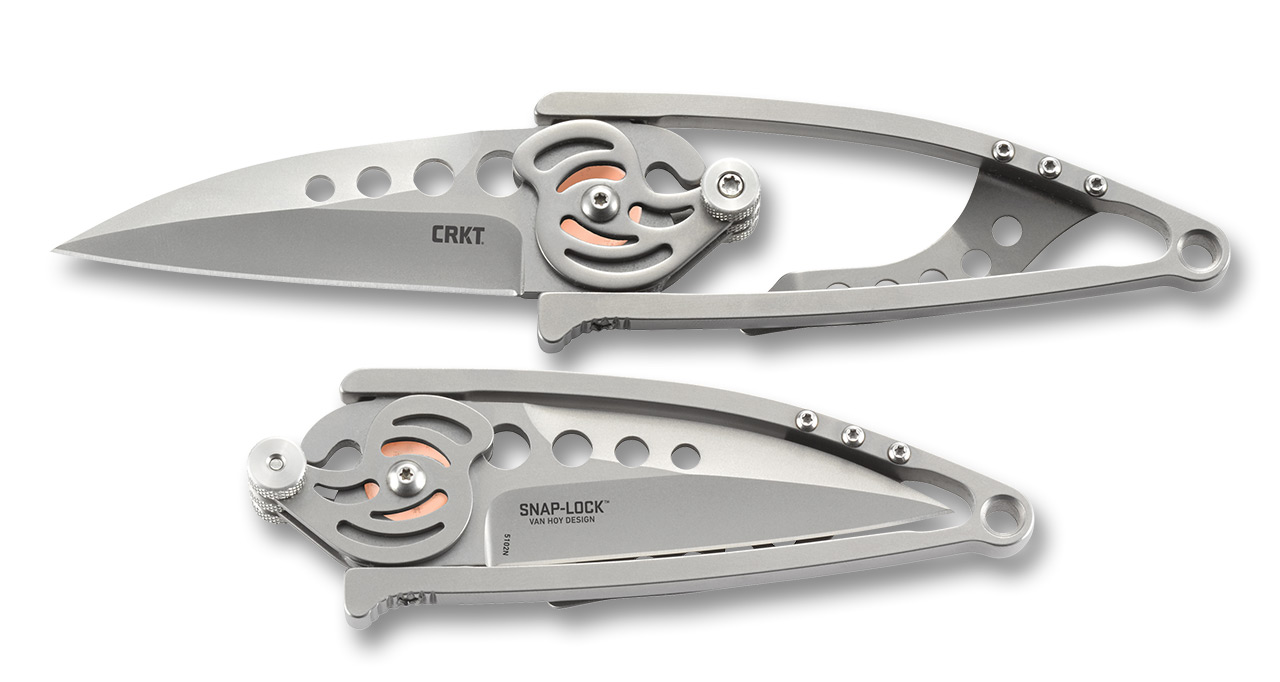 The Snap Lock also has a few bonus features that are noteworthy. The clip on the Snap Lock isn't really for your standard pocket carrying. It's actually a reversible money clip and designed to hold your cash and cards. The knife also comes with a paracord lanyard equipped with quick detach fittings for easy carry and quick access.
The Details
Innovative Snap Lock design
420J2 stainless blade
Money clip (or pocket clip)
Quick detach lanyard
2.554 Blade length
4.207 Overall length
The CRKT Snap Lock is now available in a standard or partially serrated version both for $39.99. We found it at the Smoky Mountain Knife Works (smkw.com). Simply click the button below to find it.