Rough Rider has been on my mind a lot lately. Their high-quality and extremely good price has me curious on what else their lineup offers. The Rough Rider Glow series is one that really makes the traditional knife patterns shine, literally…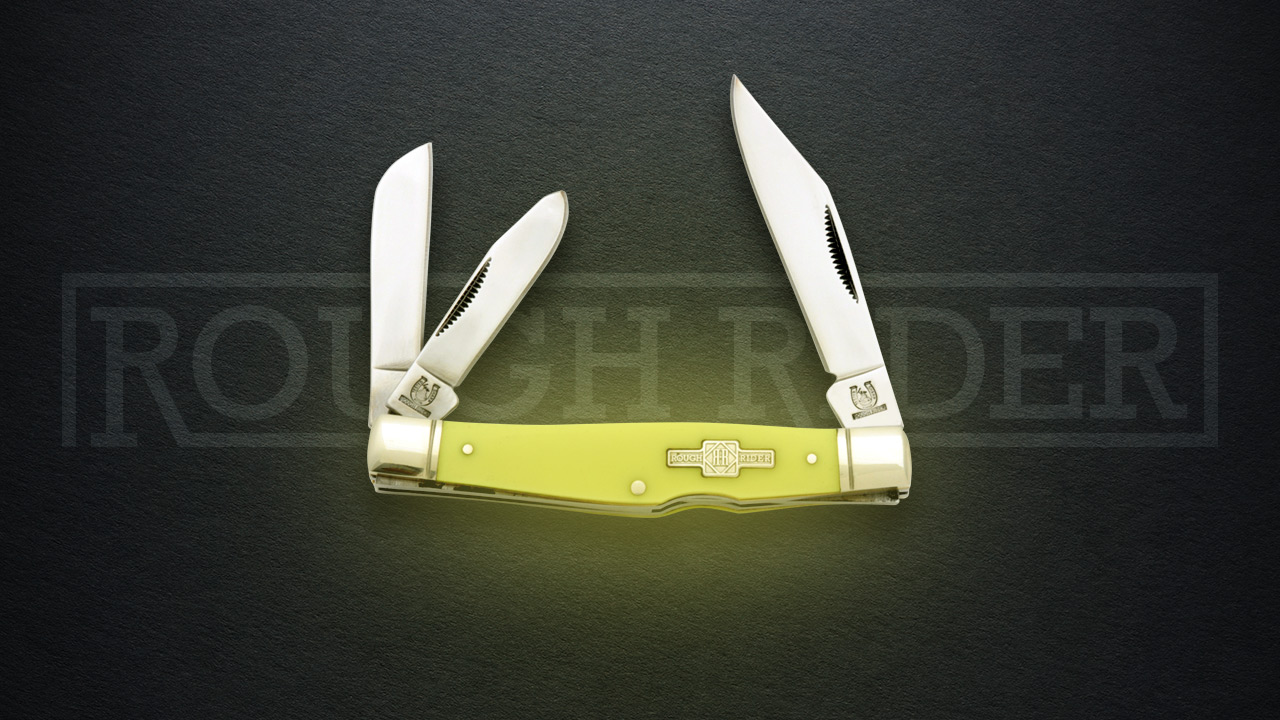 The Glow series handles are a synthetic material that absorbs light when available and discharges light in the darkness. This feature is great for those who work in low light environments and worry about misplacing their knife on the job, or if you're like me and just love knives that are cool and different- or anything that glows in the dark.
The handles also have a touch of traditional styling with nickel silver bolsters and shields. That's great because they even look great when they aren't glowing.
The Glow series is available in Lockback, Lockback Whittler, Lockback Trapper, Trapper, Large Stockman, Canoe, and more patterns (see below). The varied blade setups of the Glow series give you versatility to choose a pattern that works best for you. The blades are 440A stainless steel that come razor sharp right out of the box. These knives are durable and have a high-quality feel that's noticeable from the moment you hold them in your hand.
Click any image below to launch a slide show of larger images.
For the price, you would be hard-pressed to find higher quality knives anywhere in the world. Rough Rider is on the path to take their already quality brand to the next level, at a better price than any of their competition. The Glow series is available for under $10.00 at Smoky Mountain Knife Works (smkw.com) Simply click the button below to find them.