Buck has been releasing more modern designed knives lately. With this new push for the contemporary we are starting to see a lot of innovation across the Buck lineup. One big innovation that isn't like anything else they've done is the Buck Vertex. It's a small skeleton framed EDC that is redefining your definition of a Buck knife.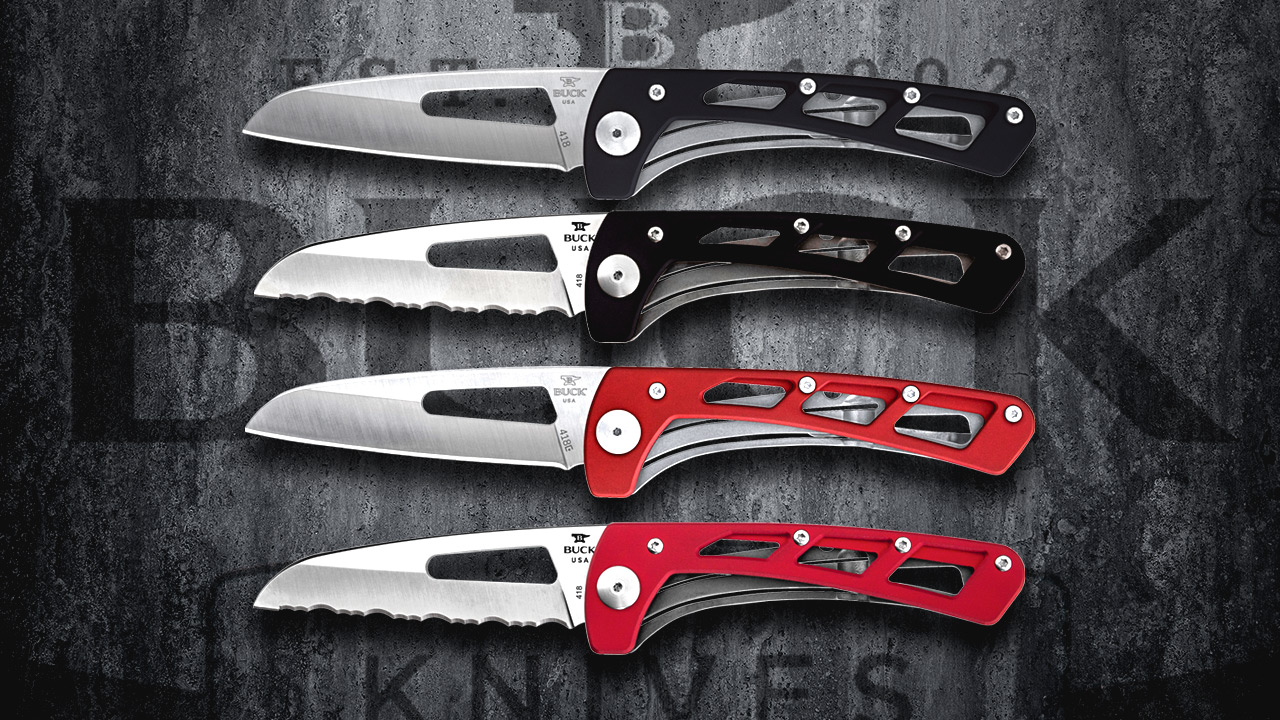 The Vertex's handle is the first thing that really stands out about the knife. It's a 3.75" skeletonized design that is ultra-lightweight (under 2oz). It's made from anodized aluminum and available in red or black. The handles feel nice for their compact size, and frankly, I was very impressed with this new Buck.
The blade is made from Buck's 420 high carbon stainless steel. It's very good at maintaining an edge and resisting corrosion. The blade shape is a traditional sheepsfoot, and you also have the option of having a fully serrated version of the blade. The Vertex uses a secure Framelock mechanism to hold the blade firmly in place.  At only 3" long, the Vertex blade has a great cutting power to size ratio, and I've found it to be capable of just about any task required from a day on the job.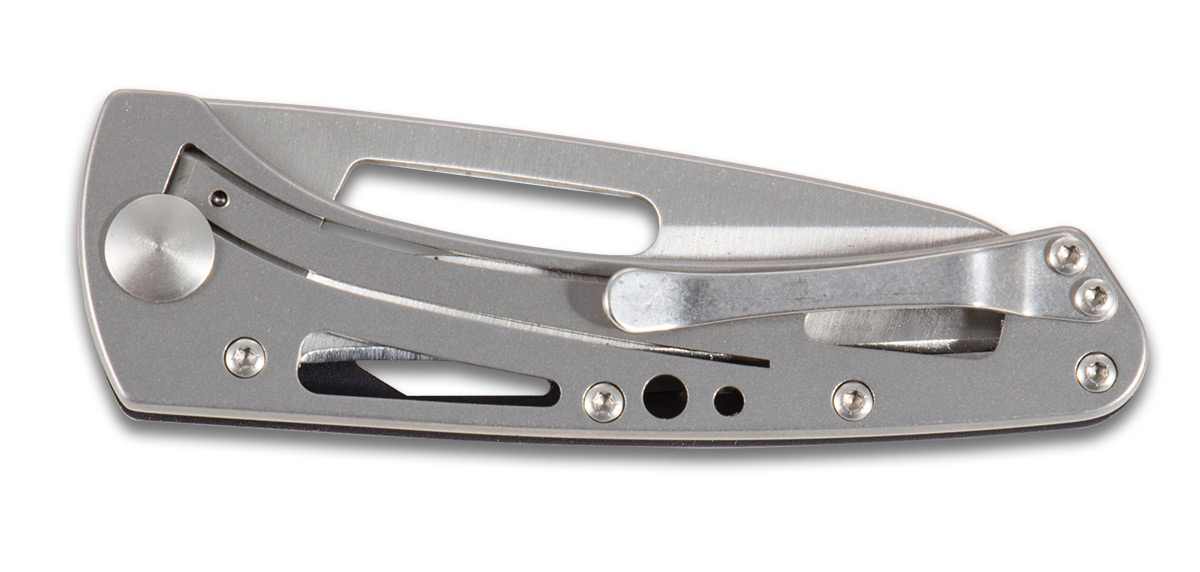 One thing I will never fail to mention in my Buck reviews is the Forever Warranty. This is arguably the best warranty in the knife business. Buck will always service your knife or assist you as a customer no matter what the situation or condition your knife has found itself in. This is a huge relief when you work in a tough field, and you choose Buck as your tool of choice
The Details
420 High carbon stainless blade
Anodized aluminum handles
Frame lock
3" blade
3.75" handle
Forever Warranty

The Buck Vertex is quite an innovation over the standard Buck Stockman. This contemporary design allows you to carry a light weight and capable blade anywhere. If you add the value of this knife with Buck's Forever warranty, you can see that this is quite the deal for $28.99. You can find yours at Smoky Mountain Knife Works (smkw.com). Simply click the button below to find it.