Kizer has some great high-end knives on the market right now, but not everybody wants to spend $200 for a tool they are going to use and abuse daily. Kizer has solved that dilemma by offering the Intrepid for under $90.00. This knife is serious quality for the price, and it was an absolute pleasure getting familiar with the Kizer Intrepid.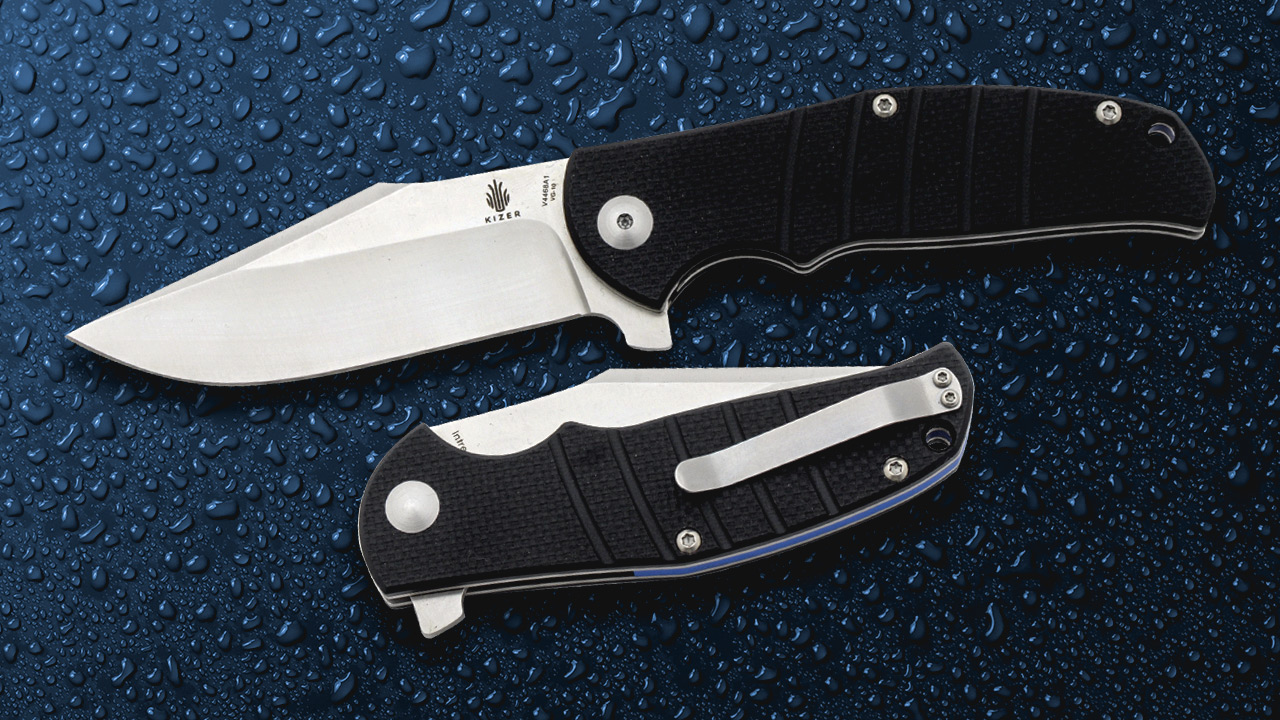 The Intrepid's blade is a VG-10 clip point. Its shape tastefully includes a nice sized thumb ramp and finger guard. The satin finish is flawless and has an impressive luster in the light.
The blade opens smoothly utilizing its ball bearing system. A simple pull of the flipper and the momentum carries the blade to the open position without extra effort, and one-handed closing is just as easy with the liner lock. Personally, I'm a big fan of knives that have a smooth as butter flipper system, and the Kizer Intrepid fits the bill.
The handles are made of durable machined G-10. The machined grip texture isn't too noticeable, but feels great in the hand and allows me to have a firm grip. The finger guard is just the right size for an index finger and the knife still feels great even while choking up on it.
The Details
VG-10 blade
G-10 handle
Flipper opening
Liner lock
Click on any image below to launch a slide show of larger images.
The Kizer Intrepid sells for $86.00, making it one of the best deals on the market. The Intrepid can be found at Smoky Mountain Knife Works (smkw.com). Simply click the button below to find it.