Marble's has been producing quality outdoors knives since the early 1890's. They usually make standard patterns and styles with beautiful handcrafted quality. Marble's Medium Trapper breaks the mold of standard, and still maintains all that is great about Marble's rustic style.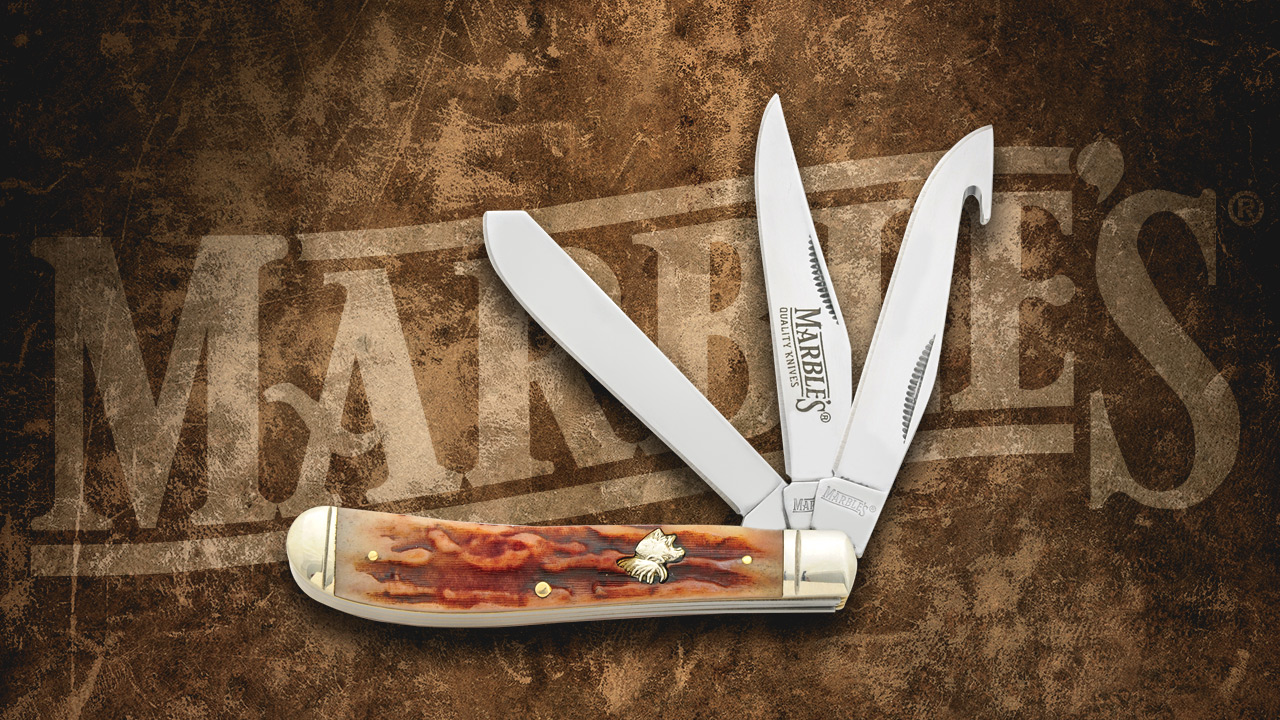 The Marble's Medium Trapper uses their typical 440A stainless blades that are razor sharp right out of the box, but this unique trapper has three blades. As you might now most trappers are outfitted with just two blades, but Marble's decided to add another. The standard trapper features a clip point and spey blade, but the Marble's Medium Trapper features a clip point, spey, and a gut hook blade. This makes a daily carry pocketknife capable of being your backwoods hunting knife.
The handles of the Marble's Medium Trapper are simply beautiful and also display an unusual detail. Marble's chose a unique moose head shield for the Medium Trapper. Marble's has used a moose to represent its company since the turn of the last century. The moose is actually very difficult to inlay with its horns and bell sticking out. You can easily see the extra mile Marble's goes for their superior craftsmanship.

The Details
440A stainless blades
Brown stag handle with moose shields
Nickel silver accents
Brass hardware
3.87" closed
Marble's does it again, making us another beautiful nostalgic knife. This is the quality of knife that you can use for decades and hand down to your children long after you're gone. The Marble's Medium Trapper is available for $14.99 at Smoky Mountain Knife Works (smkw.com). Simply click the button below to find it.