Rough Rider is quickly becoming one of my favorite knife manufacturers. Everything I love about their company is displayed in the new Premium Select Trapper. These knives are handmade using the world's finest materials and are available at an incredible price. After seeing a masterpiece like this, you will redefine your idea of a quality knife.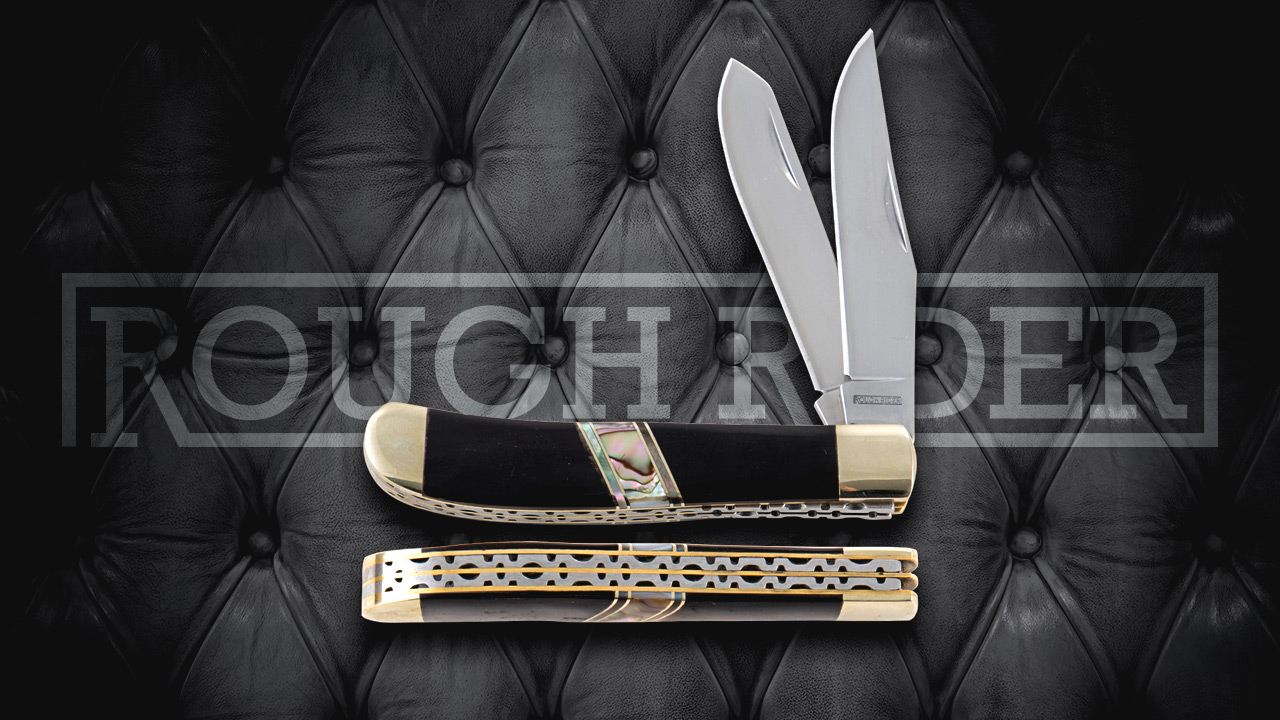 Rough Rider has made one of the most beautiful handles in the knife game. They are made of polished buffalo bone with inlays of black pearl and genuine abalone. The dark buffalo bone provides an incredible contrast to the light-colored inlays and nickel silver bolsters. The refreshing tones of dark and light really work well on this trapper and give it a look of unparalleled class.
The blades on the Premium Select Trapper are razor sharp 440A stainless steel. The clip point and spey blades are versatile and quite useful for everyday tasks. Rough Rider's handmade quality is also seen on the backspring of the blades. There is custom file work across the bottom of the knife really showing off the craftsmanship of the hands who created it.
Rough Rider even went so far to offer the Premium Select Trapper in a decorative gift box. The box has beautiful graphics and features a story on the craftsmanship of this knife. This makes the Premium Select Trapper a fantastic gift for someone who matters to you while maintaining a reasonable budget.

The Details
440A stainless steel blades
Buffalo horn handles with black pearl and abalone inlays
Nickel silver accents
Custom file work
This knife is truly a masterpiece for any knife enthusiast to behold. Rough Rider has gone over the top to make a statement of quality and craftsmanship with the Premium Select Trapper. You can find it at Smoky Mountain Knife Works (smkw.com) for $16.99. Simply click the button below to find it.