Tops is known within the knife industry as being second to none for their vast selection of survival and tactical knives.  The Tom Brown Tracker, Screaming Eagle and Brothers of Bushcraft lines are favorites because of their large size and menacing appearance, but not all survival knives need to be large.  Sometimes bigger isn't always better and Tops proves that with the Mini Scandi.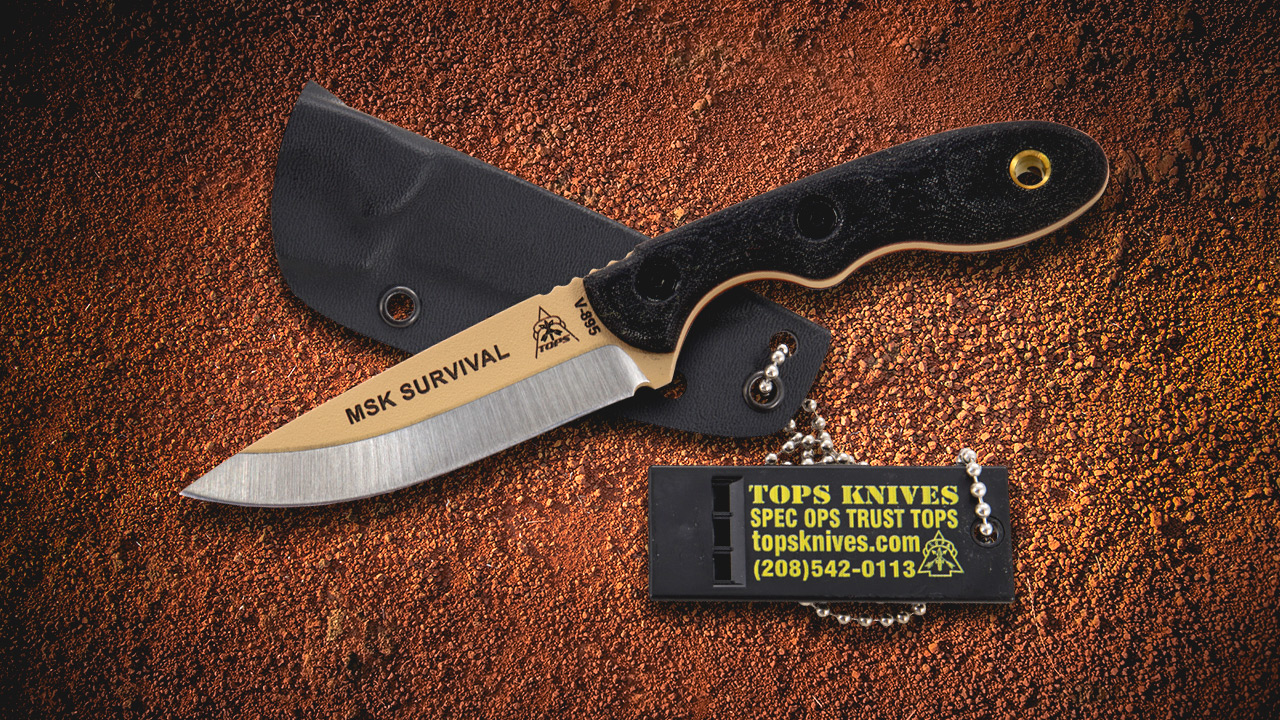 Based on Finnish Sami Knives, this line consists of five knives, including the MSK Survival and vary mainly only in color.  All are 6″ in total length with a 3″ carbon steel blade and either a Micarta or G10 handle.  Their small profile with signature Kydex sheath and beaded chain make them the ideal concealable survival knife.  This is one achievement the hefty Tom Brown Tracker can't boast.  The Screaming Eagle is a great adventure knife but at 14″ long and well over a pound, it can't compare with the light weight and hands free design of the MSK.
The Mini Scandi also fits easily in a pack or even in your pocket, leaving you unburdened and weighed down like many larger survival knives. Close quarter maneuvering with the Tops Tahoma Field Knife would prove difficult in many cases due to it's length and sheath design, but in those same situations the Mini Scandi is perfect for quick access.
The size of these knives aren't the only thing small.  Prices range from only $54.99 to $69.99, making the Mini Scandi Knives a very affordable addition for any survival adventure.  It's no wonder that these knives have become the most popular neck knife offered by Tops and are a great companion for any one of their larger survival knives.
Click on either image to launch a slide show of larger images.
The Mini Scandi is available at Smoky Mountain Knife Works (smkw.com). Follow the link below to see them.