The Camillus model 18538 is a new twist on the classic Camillus fixed blade. This knife includes a series of features not found on many knives in its class. For a traditional company like Camillus, this is a unique knife that looks at home in the field or kitchen.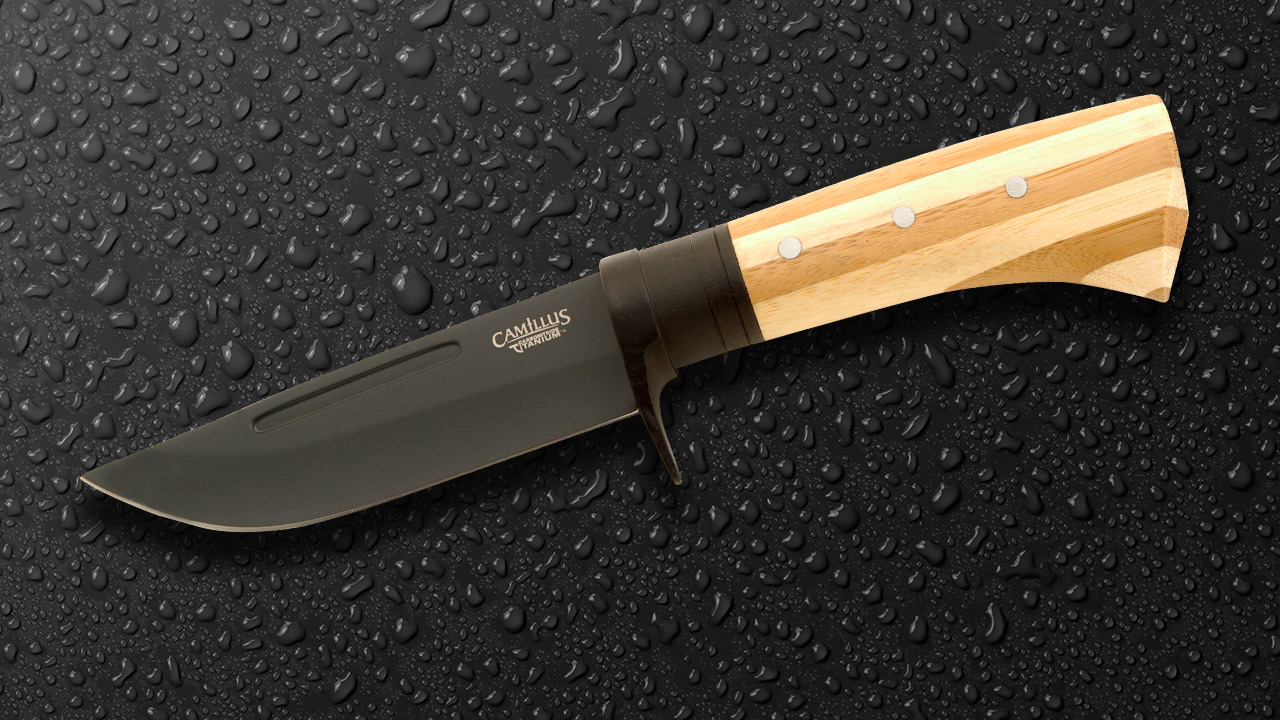 The blade of the Camillus model 18538 is Aus-8 Japanese stainless steel. Many knife manufacturers choose AUS-8 for its durability and great qualities. The blade has great edge retention and is fairly easy to sharpen, and this particular blade features a unique Carbonitride Titanium coating. It's advertised to make the blade up to 10x harder than untreated steel. A protective layer like this will keep your blade in top shape even during heavy use.
The Camillus model 18538's handles made of two-tone bamboo that provides a few advantages to the overall grip of the knife. The Bamboo on the Camillus model 18538 makes the knife lighter weight than using some type of composite or other traditional material,  and it makes the handle impact resistant and fine for use in the water. Beyond that, you can easily carve it for custom ergonomics that fit your hand better.
The Camillus model 18538 comes with a heavy duty nylon sheath that attaches to a belt. Camillus also manufactures their knives with a lifetime warranty. If the knife fails to perform due to defects in materials or workmanship, they will replace it regardless of age.
The Camillus model 18538 Details
Aus-8 stainless steel
Carbonitride Titanium coating
Bamboo handle
5 5/8″ handle
9 1/2″ overall length
Nylon sheath included
Camillus designed a knife that looks great and functions well. Its outer coating is the ultimate protection which is perfect for those who really abuse their blades. I found this Camillus model 18538 at Smoky Mountain Knife Works (smkw.com) for $59.99. Simply click the button below to find it.