It's almost time for the largest knife show in North America. That's right. Cobb Galleria in Atlanta, Georgia hosts the Blade Show June 2-4, and we can't wait to get there.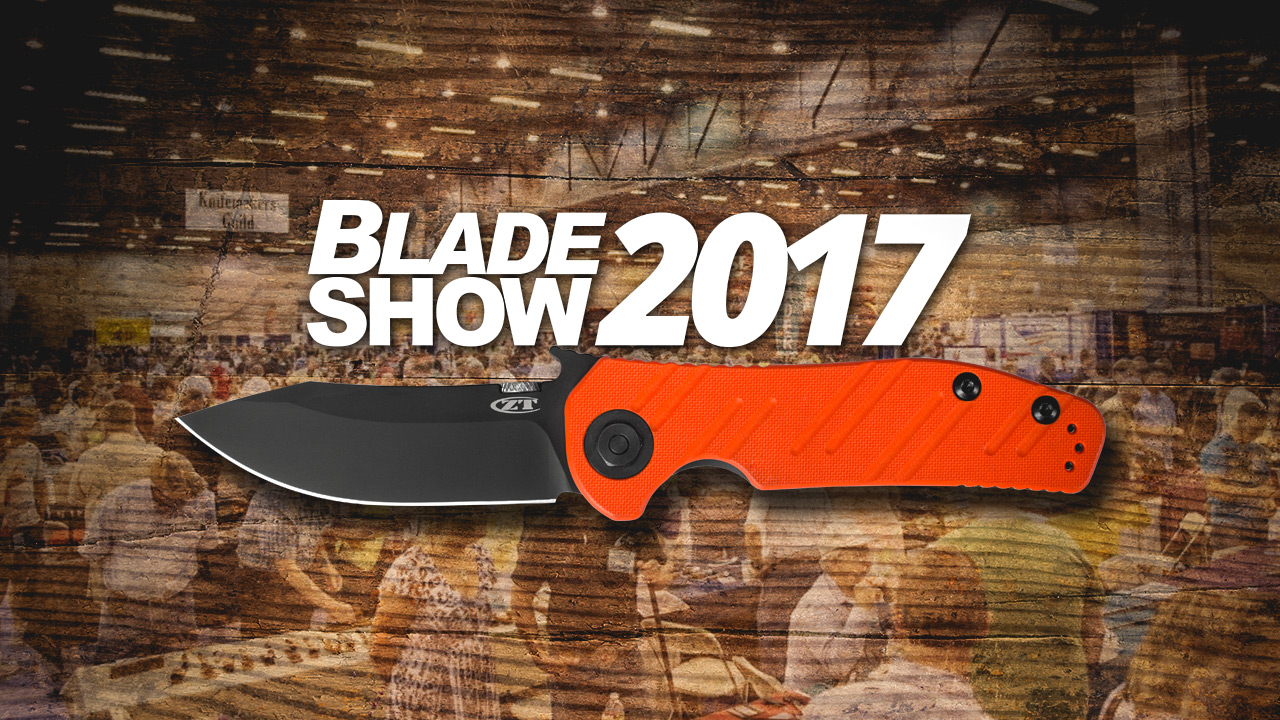 This year the the show boasts more than 1,000 exhibitors, 395 Booths, 658 tables, 19 Blade U classes, 18 instructors and so much more. If you love knives, and you've never been to the show at Cobb Galleria in Atlanta, you should really go. It's hard to believe until you see it.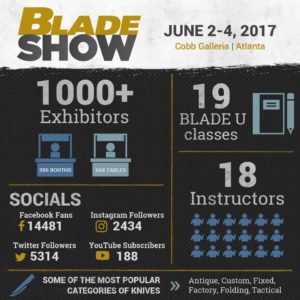 The folks at Blade Show tell us to, "Expect non-stop blade-buying action—with a buying floor stocked with more blades, accessories, tactical gear, customs and famous makers than you'll see under one roof anywhere," and they're not lying. Blade Show show just seems to get bigger and bigger each and every year. "Blade Show is your destination for the best selection of knives and knife products you'll find anywhere. From renowned custom knife makers to the industry's best in mass production, Blade Show is a cut above the competition."
Blade Show is also your go-to resource for knife education. Take time out for free demos happening all day long, or save a seat in one of the dozens of expert-led Blade University classes and deepen your knife knowledge. With 19 classes, you'll find everything you need at the show. The ABS Series costs $100 and includes four classes: How to Checker Knife Handles, How to design a purpose-built knife and how to etch and polish Damascus, How to make a Brut de Forge knife, and How to make a pipe tomahawk.  On Friday and Saturday, standard Blade U classes cost $25 each, and you can learn all about them here: Blade University at Blade Show 2017.
General Blade Show Information
Blade Show opens on Friday, June 2 at 12pm for Early Bird ticket holders and 2pm for standard ticket holders and closes at 7pm. Day Two runs from 9am-6pm, and Day Three opens at 9am and the show ends at 2pm.  You can register in advance and save some money. A 1-Day ticket costs $18 online or $20 on site, and a 3-Day Ticket costs $40 online or $45 on site. Early Bird Tickets are available for Friday, June 2nd and cost $25 in addition to the standard ticket price. If you'd like to register to get your tickets now, go here: Blade Show Registration.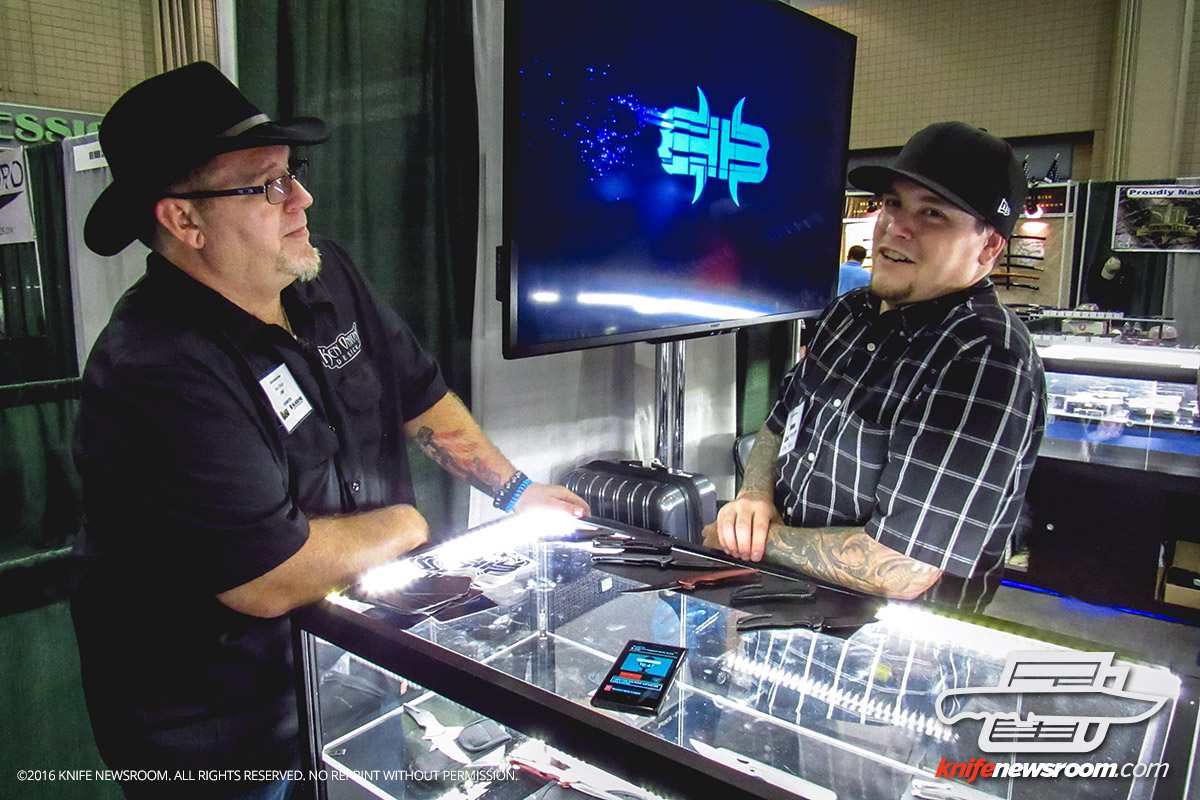 The Blade Show is an amazing experience. We highly recommend it. In fact, for the second year in a row, Knife Newsroom will provide free Wi-Fi for the show. We can't wait to see what our good friends at Smoky Mountain Knife Works (smkw.com) do as the its presenting sponsor this year. We hear they've got a load of swag for everyone and some surprises in store too. They're over at booth #22, so go see them while you're at the show.
You can learn more about Blade Show, Exhibitors, and Blade U Classes by visiting the website: http://www.bladeshow.com/