With the way things have been going in our nation, having a fully concealable knife is becoming more appealing to many enthusiasts. Luckily for us, Ka-Bar has stepped up and released the new TDI Ka-Bar Shark Bite, a non-metal-based, self defense blade that's available for the incredible price of $9.99 (seriously, only $9.99).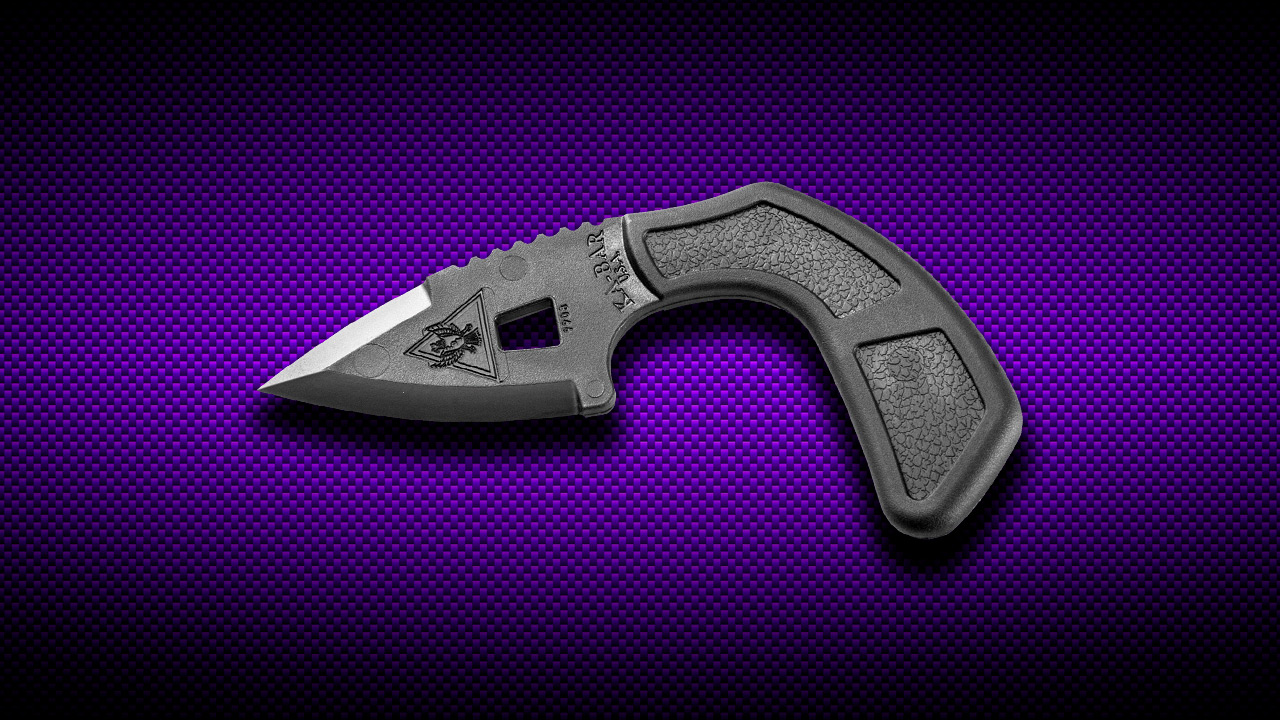 The Ka-Bar Shark Bite isn't your typical steel and G10 self defense knife. Ka-Bar made the whole knife out of Ultramid polymer which presents several advantages. The blade is impervious to the elements, so you don't have to worry about it rusting, warping, cracking, or anything like that, and the polymer is so lightweight you might forget you're wearing it (just be careful when going to the airport or courthouse, since a metal-detector wont see it).
The Ka-Bar Shark Bite has a decent edge for a polymer knife out of the box. Ka-Bar UV treated the polymer blade so it holds an edge longer, but the Shark Bite wasn't designed for daily tasks. It was designed to provide a "last ditch weapon" when all other options have been exhausted.
However, the Ka-Bar Shark Bite is still incredibly useful due to its small size and low weight. The blade is 2.6″ and it weighs only 2.4 oz. You can comfortably carry it in your pocket, around your neck, on your belt, or even taped to your leg. Even if you already carry a knife, the Ka-Bar Shark Bite is so unobtrusive that you can have a plan B with an element of surprise.
The Ka-Bar Shark Bite Details
Full polymer construction
Impervious to all elements
2.4 ounces
2.6″ Blade length
5.12″ Overall length
Made in the USA
The Ka-Bar Shark Bite is one formidable ally when you're in a sticky situation. The easy concealment and the rugged design makes for a fantastic self-defense weapon. I found this knife at Smoky Mountain Knife Works (smkw.com) for the incredible price of $9.99. Simply click the button below to check it out.