At Smoky Mountain Knife Works the the other day, I came across the Fancy. This traditional hunting knife has some elegant touches added to the design. This 10 7/8" knife features a stainless-steel blade with file work down the spine and atop the brass guard. The handles are made of beautifully polished stacked leather broken up by brass and brown spacers. It looks like a mix of the outdoors and a gentleman's knife (in my opinion, it's like a rustic piece of art). The Fancy's tanned leather sheath is the same beautiful color as the stacked leather handle. For the price of $24.99, this kind of craftsmanship is hard to pass up.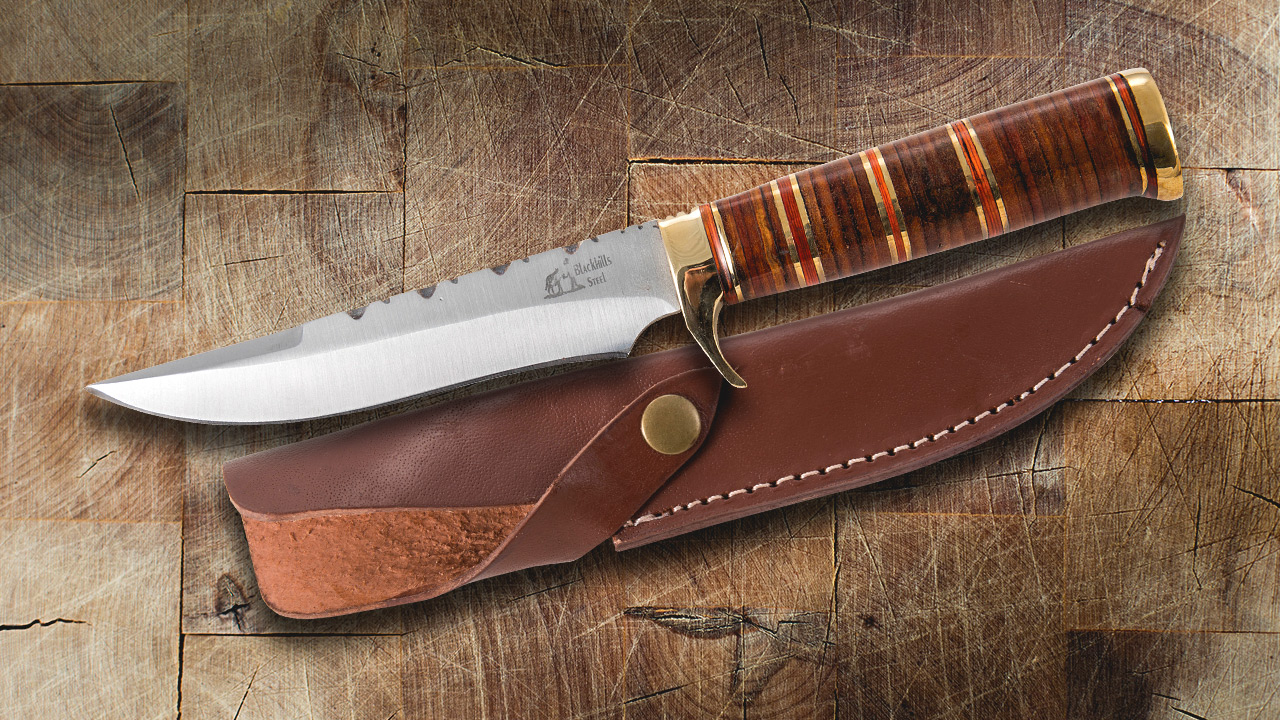 The Details of the Fancy

Stainless steel blade
Brass guard and end cap
Stacked leather handle
10 7/8" overall length
Leather sheath included
If you're a fan of elegant knives at reasonable prices, check out this knife. Click the button below to find it.