Look, I'm sure it works great as a pet grooming tool. Rough Rider doesn't make tools that don't work, but I'm using the Rough Rider Pet Groomer's Tool on my favorite pet – my beard. The tool is the latest addition to the Rough Rider Dog Bone Jack series, and it works magic on my beard. And unlike other products made for my beard, it's incredibly affordable – only $12.99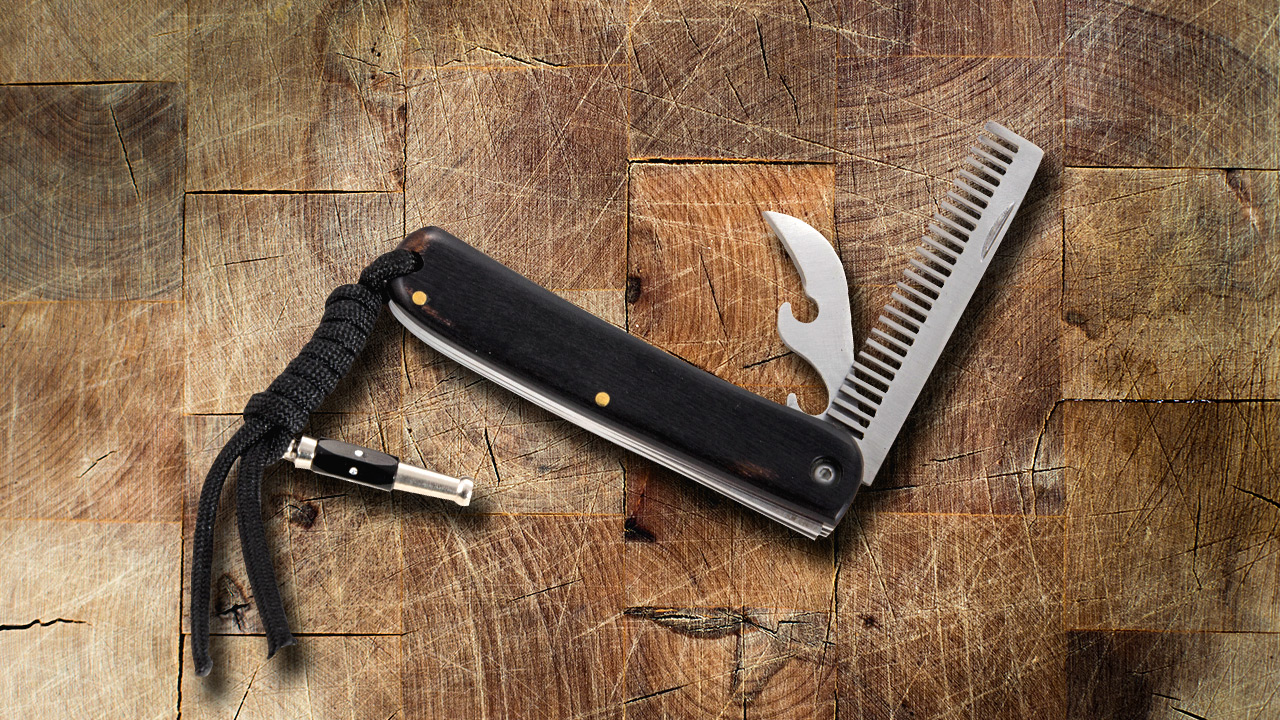 Let's get into the nitty gritty of this thing. The Rough Rider Pet Groomer's Tool features a 440A stainless steel beard comb -er – I mean pet comb, made for  giving your German Shepherd some extra love. It also has a smaller blade that features what looks like a can opener, as well as a bottle opener, so I can pop the cap off a cold one with my Shih tzu.
Seriously, I didn't try it on my calico at all. She's ruthless anyway, but I've combed my beard out with it every time I've stepped into the bathroom this week. It smooths out my beard wax nightmare perfectly.
The Rough Rider Pet Groomer's Tool is 4″ closed and features dark wood handles. It comes with a durable ballistic nylon sheath that has a built-in pocket clip. And, if I feel threatened by a Pomeranian while I'm grooming my beard, there's a dog whistle attached to a braided paracord lanyard on this bad boy.
The Rough Rider Pet Groomer's Tool Details
4″ closed length
440 stainless steel tools
Black wood handles
Paracord with Dog whistle included
Ballistic Nylon carry pouch included
I love my new beard comb. Rough Rider made a great little tool here. The Pet Groomer's Tool can be handy for so many tasks that any dog owner dude with a beard might face. You can find it at Smoky Mountain Knife Works (smkw.com) for only $12.99. Simply click the link below to check it out.