I am a huge history buff (specifically war history), and I was ecstatic when I found out that Smoky Mountain Knife Works has received a huge shipment of antique bayonets in fairly good shape at prices that rival most others I've found around the web. Basically, these antique bayonets are worth checking out!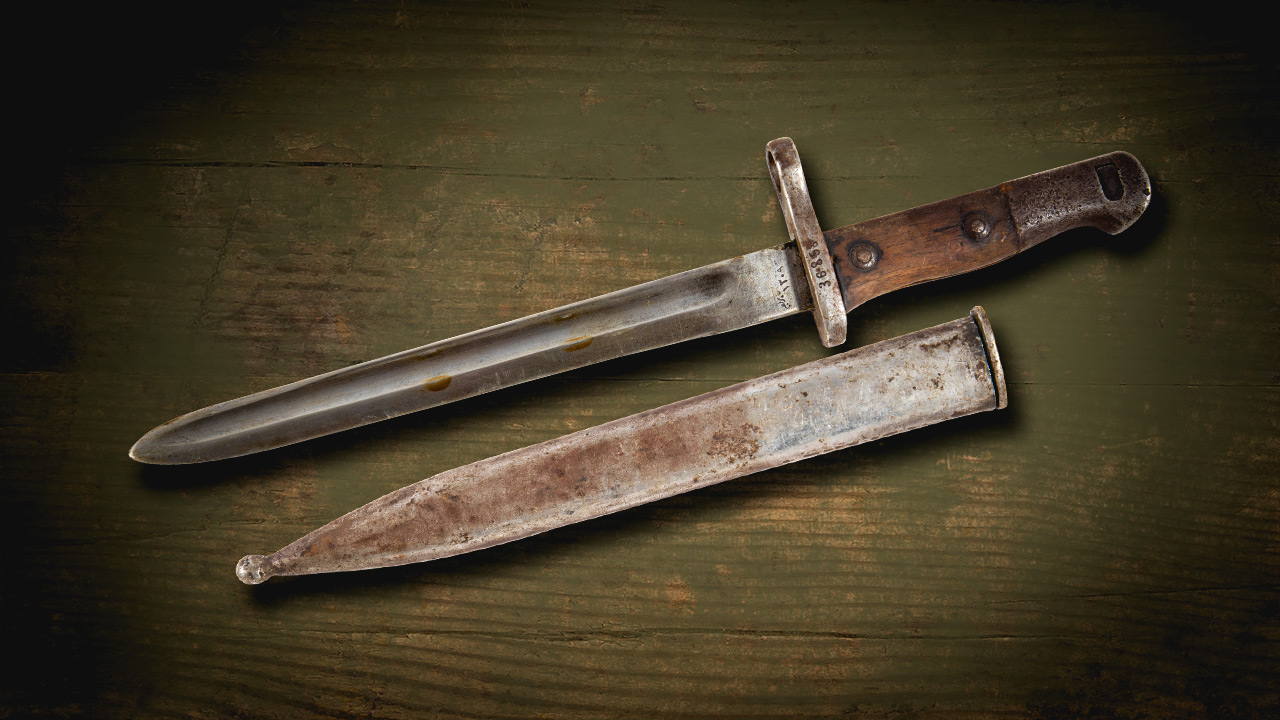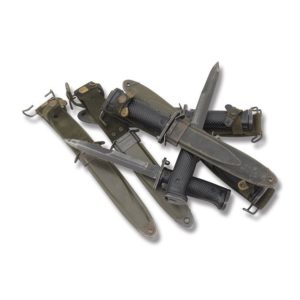 To start off with, SMKW has a huge shipment of Mauser bayonets, specifically the WWII Turkish, WWI German, VZ24 Czech, and WWII Yugo models. These bayonets all feature high-carbon blades and traditional wooden handles. Mine was caked in Cosmoline when I bought it, but it cleaned up fantastically. Mauser bayonets are highly collectable, and the prices range from $24.99-$39.99 depending on the model. They all come with a scabbard, except the 1895 German. While the locking mechanism works great on mine, I've been told the conditions may vary.
SMKW has also revived a shipment of US M5A1 bayonets. This model was the bayonet used on the M1 Garand during the Korean war. They are absolutely covered in history – I honestly wish mine could tell me its story. The M5A1 bayonets they have in stock are made by either Imperial or Milpar. They come compete with M8A1 scabbards with functional locking mechanisms and retaining buttons. They have carbon steel blades with in tact tips and edges. The shipment meets all of the grade 1 criteria. SMKW is selling them for $69.99, and for a near perfect example of US history, I'd say that's a great deal.
The Details of these Antique Bayonets
WWII Turkish Mauser – $29.99
1895 German Mauser – $24.99
VZ24 Czech Mauser – $39.99
WWII Yugo Mauser – $34.99
US M5A1 – $69.99
These antique bayonets are amazing, and make a wonderful conversation starters. Smoky Mountain Knife Works – smkw.com has them readily available online and in their catalog this month (you can sign up for them free at their website). Simply click the links below to check them out!