Benchmade is one of those companies whose knives are rarely on sale. It's even more rare to catch their top-tier Gold Class knives on sale. Benchmade Valet Gold Class 485-171 has an MSRP of $700, but right now its available for $595. This sale is pretty impressive when you take into account the high quality build materials and the limited production numbers every year. If you ever wanted to get your foot into the Benchmade Gold Class door, take advantage of this offer. You might not see one like it in the future.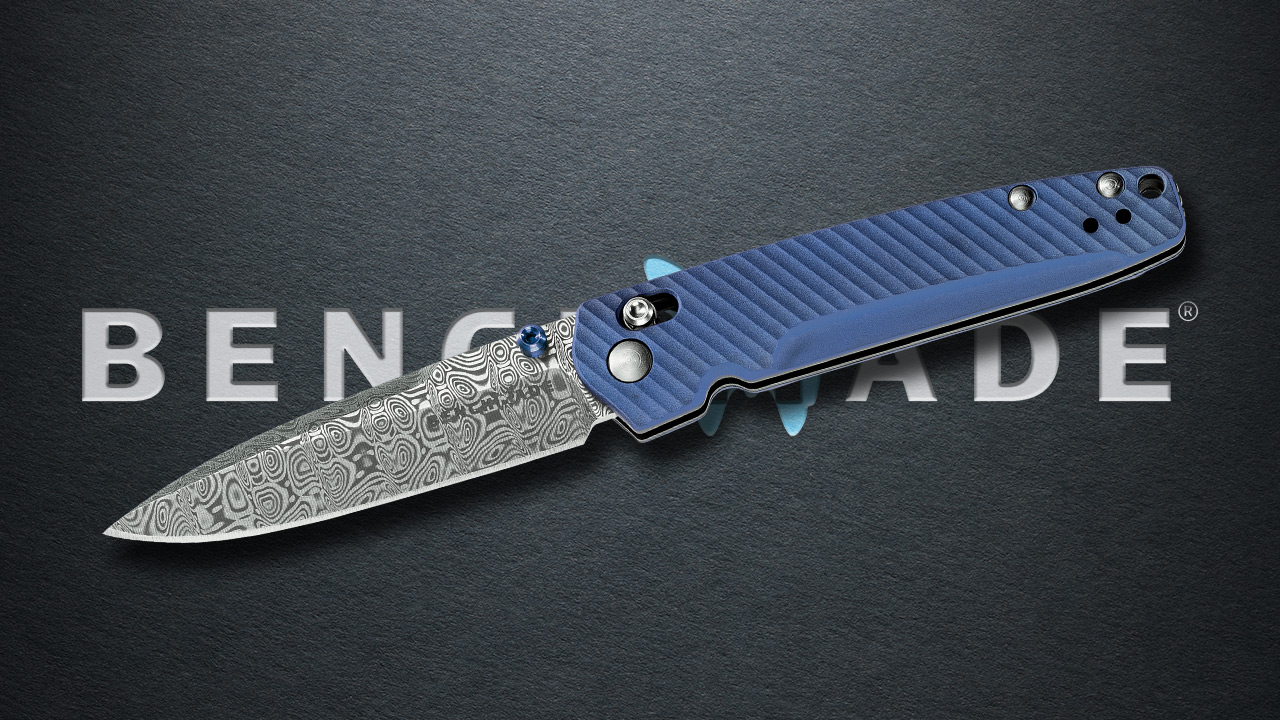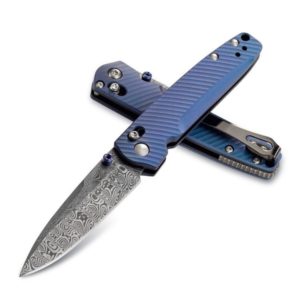 The blade of the Benchmade Valet Gold Class 485-171 is unique for Benchmade. It features an elegant Damascus blade with very impressive patterns from the manufacturing process. Some Damascus blades on the market don't have that beautiful high-layer count look, but the Valet certainly does. The 2 15/16″ drop point blade sharpens easily and is legal to carry in most states.
The handle material complements the elegant blade perfectly. Benchmade uses precision milled anodized titanium for the handles. They're a beautiful blue velvet color that really pops in brighter light. Its uniqueness is certainly noted when compared to anything else that Benchmade has ever done.
Benchmade Valet Gold Class 485-171 Promotion!
The sale on this Valet is impressive all by itself, but Smoky Mountain Knife Works had to sweeten the pot. Not only is this Valet over $100 off, it also comes with a free Benchmade T-shirt and free shipping. This generous offer from SMKW makes the deal that much more special. I've been told that the sale will continue until 08/01/2017, so I'd act fast!
Damascus steel blade
Anodized titanium handle
Axis lock system
2 15/15″ blade length
3 3/4″ closed length
Free T-shirt/shipping
Made in USA
Guys, this deal is pretty great. For a solid discount you can get the Benchmade Valet Gold Class 485-171 and a free T-shirt, and it will be shipped to your front door for free. This sale isn't typical for Benchmade, and I guarantee you won't see this offer again. You can find this deal at Smoky Mountain Knife Works – smkw.com. Simply click the link below to check it out. Remember. This offer is only good until August, so act quickly!)