I have to admit, I'm one of those people who takes a vacation to the beach and has to visit all of the nautical gift shops. The old wood and rope lobster traps and ornate glass lanterns throw off an old-time vibe that is not easily replicated.  From the traditional well-built design to the low $16.99 price tag, it's hard not to love the Cannon Sailor's Set (no nautical gift shop needed, so your family will thank you on your next vacation).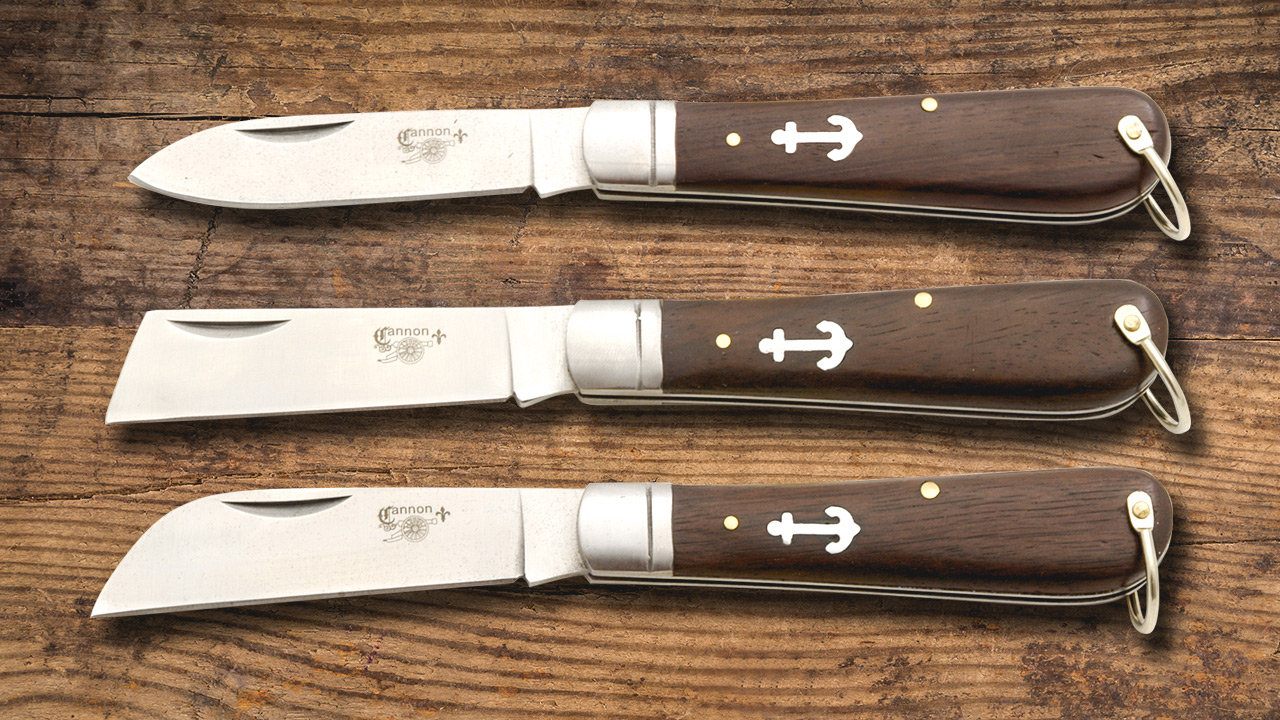 This set includes three knives that all feature a traditional sailing knife patterns. The patterns include a spear, sheepsfoot, and a razor. These designs were perfect for cutting rigging rope, opening burlap supply bags, and for whittling your time away on the high seas. Cannon made the blades out of stainless steel so that they resist the punishment of saltwater and stay attractive for many years to come.
The handles of these knives are my favorite part. They feature a traditional wood handle held together with brass pins. This style of handle has been used for many years and was a standard for well equipped ship crews. Cannon added a subtle striped bolster that adds a touch of class to the wooden handle. They also feature a lanyard bale that really dates these knives as classic. The bale gives you easy access to the knife and secures it to you when used with a lanyard.
The Cannon Sailor's Set Details
Stainless steel blades
Genuine wood handles
Lanyard bale
Gift box included
spear – 3″ length
sheepfoot –  3 1/8″ length
razor – 3″ length
For a $16.99 set, these Cannon Sailor's Set is pretty cool.. If you know anyone with ties to the water (or anyone who likes nautical gift shops), they  make fantastic gifts. I found these knives at Smoky Mountain Knife Works (smkw.com). You can simply click the link below to check them out!