CRKT has collaborated with designer Jesper Voxnaes to create the Pilar. Named after Ernest Hemingway's beloved boat, the Pilar was the 38ft vessel he used to monitor German U-boats in Caribbean waters during WWII. Hemingway was a world-famous author, WWI combat vet, big-game hunter, sailor, and fisherman – truly a jack of all trades. The CRKT Pilar gets its name from being the same – a jack of all trades.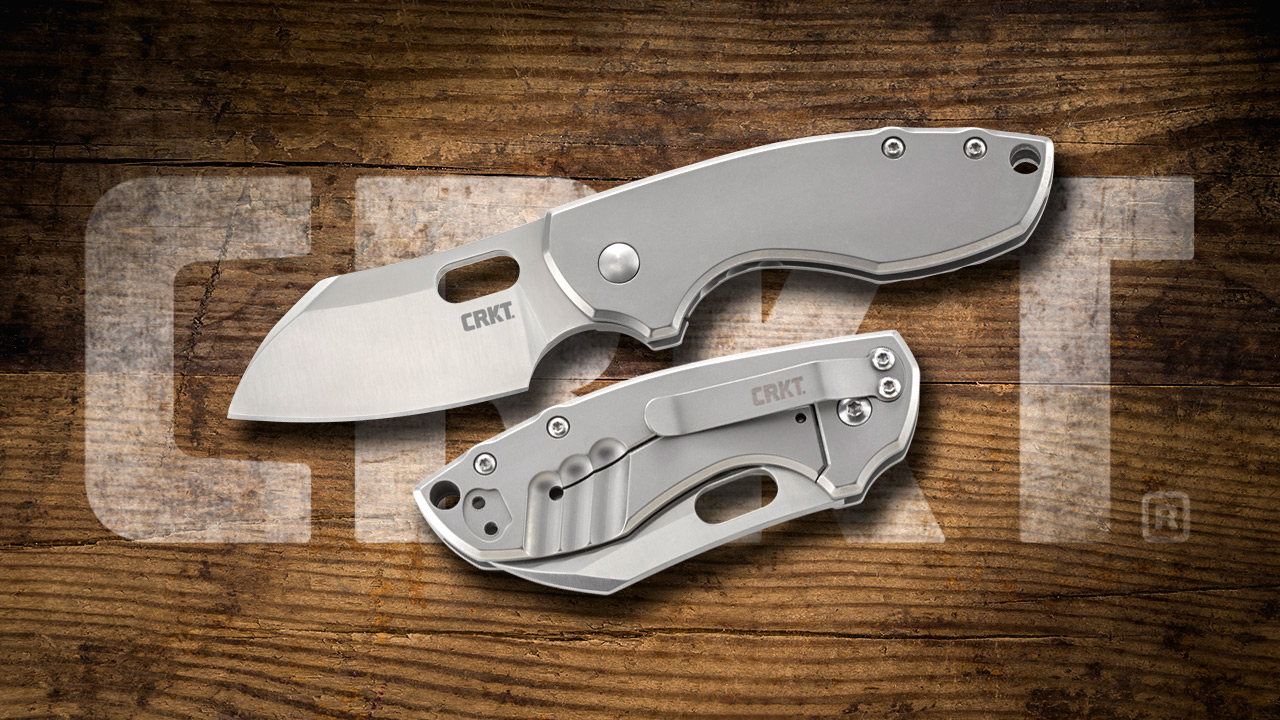 The Pilar is outfitted with a versatile modified wharncliffe blade. The wharncliffe is fantastic for cutting when you don't want to worry about controlling the tip of your blade during a cut, and you need to deliver full power to the end of the blade. This really opens up the versatility of the Pilar, making it great at most tasks one would encounter. The blade is made of durable 8Cr13MoV stainless steel which is commonly used for work knives like machetes. The Pilar's blade is capable of finesse cutting when delicacy is needed, but also brute force when the going gets tough.
The handles of the Pilar are made from bead blast coated stainless steel. They are built to last and are fantastic in any environment. The handle is rather short (3 1/2″ closed), so CRKT has added grip improving cutouts and a comfortable finger choil. Stainless steel handles can be slick, so it's nice that CRKT added features to make the Pilar effective even when wet. Your knife is only as good as its weakest point, and that's usually the locking mechanism. CRKT went with a stainless steel frame lock, and it's not going to fail (even under punishing use).
The CRKT Pilar Details
8Cr13Mov Stainless steel blade
Bead blast finished SS handle
Framelock design
2 7/16″ blade length
3 1/2″ closed length
Overall, the CRKT Pilar is a workhorse. Its stainless steel construction and machete steel blade make it a formidable ally in any situation. For a knife of this quality, usually that means there's an expensive price tag.  However, that's not the case at Smoky Mountain Knife Works – smkw.com. They are offering the Pilar for a mere $29.99. You can check out the Pilar by clicking the link below. Also their "flash sales" section is always a treat to check out, so don't miss that.