Hogue is no stranger to aggressive design themes. They make everything from assault rifle grips to out-the-front automatic knives. The new Hogue X5 flipper is certainly at home in their lineup due to its notable aggressive design, impressive action, and build quality. Products like the x5 are one of the main reasons Hogue is gaining so much ground in the knife world (but, having Allen Elishewitz as their lead designer sure doesn't hurt!).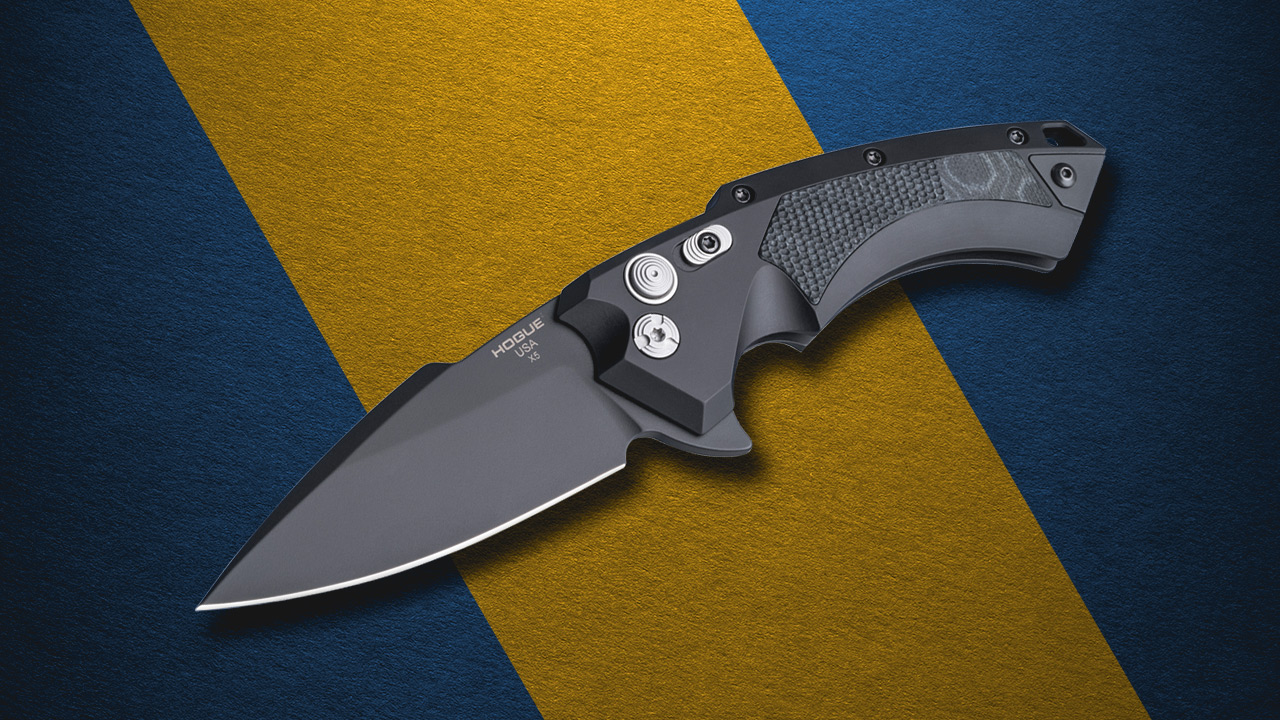 The Hogue X5 features a button lock system. While the flipper and bearings open the knife flawlessly, you must press and hold the button to release the locked blade. To me, it feels a little safer than reaching across an open blade to release a liner or subframe lock. Hogue also included an individual safety switch that prevents unexpected closings. Between the flipper design and the button lock, the Hogue X5 is an absolute pleasure to use one-handed.
Most people know Hogue from their premium gun grips. It's only natural that their passion for quality grips would carry over into their knife line. The Hogue X5 features black T6 anodized aluminum handles that look like they came off a spacecraft. Their sleek and aggressive appearance gives the knife character that isn't found in many other knives in its class. Black G-mascus inserts complement the aluminum handles and allow for better grip. Hogue paid a lot of attention to detail with the X5 handles, and frankly, I'm very impressed.
The Hogue X5 also sports an aggressively shaped drop point blade. Hogue makes no compromise in choosing CPM-154 stainless steel for the X5's blade, and black Cerakote protects the blade and stops surface reflections. It's a tasteful touch by Hogue, and it really completes the look of the Hogue X5.
The Hogue X5 Details
CPM-154 Stainless steel blade
T6 aluminum handles with G-mascus insert
Push button lock system with safety
3 1/2″ Blade length
4 3/4″ closed length
Made in the USA
Ultimately, I have no complaints about the new Hogue X5. Its aggressive demeanor matched with impressive build quality is everything I look for in a knife. I found the Hogue X5 at Smoky Mountain Knife Works (smkw.com) for $203.99. For a knife of this caliber, I think it is quite a deal! You can click the link below to check it out.