The new Marble's Scout Knives keep to Marble's rustic and traditional theme. These knives are exactly what outdoors enthusiasts have been carrying with them for the last hundred years, and now Marble's is making them new again. And here's the kicker, they're available for only $14.99.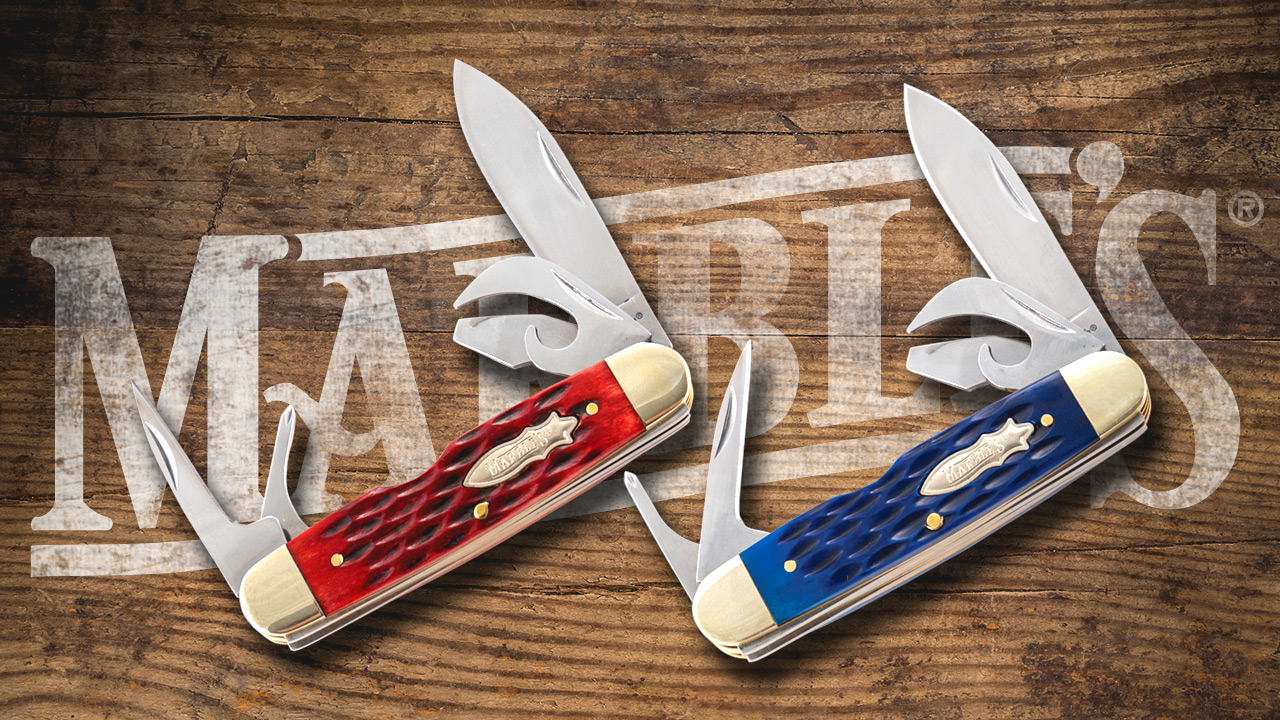 The Marble's Scout knives feature 440 stainless steel blades. 440 is tough and won't rust on you after years of hiking down demanding trails. The Marble's Scout knives are handy in the outdoors due to the unique features their blades offer. Each knife has a can opener, reamer, cap lifter , flat head screwdriver, and a Philips screwdriver. They are literally the size of a traditional pocketknife with all of the practicality of a multi-tool. This capability has made the Scout knife a legend in the cutlery industry for more than a century.
Marble's makes the handles of the scout knife out of a beautiful dyed bone. Their bone is genuine and features an attractive jugging that really adds to the traditional feel of the knife. They have a touch of class that is easily seen in their nickel silver bolsters and shields. Its that touch of quality that really makes the Marble's Scout knives a value that's just plain hard to beat.
The Marble's Scout Knives Details
440A Stainless steel blades
Can opener, reamer, cap lifter, flat head screwdriver, Philips head screwdriver.
Genuine bone handles
Nickel silver accents
3 5/8″ closed length
The Marble's Scout knives are a wonderful value for $14.99 and available in two colors. These knives are traditional but also incredibly practical to use today. If you love the appeal of having a multi-tool, but love to keep it classic, these knives are certainly for you. I found them at Smoky Mountain Knife Works – smkw.com. Simply click the button below to check them out.