This morning I was walking around Smoky Mountain Knife Works, when I stumbled across the SOG Spirit. It's a cool little spear tool, but the real story here is the price. The Spirit usually retails for $24.99 and is now available for $8.99.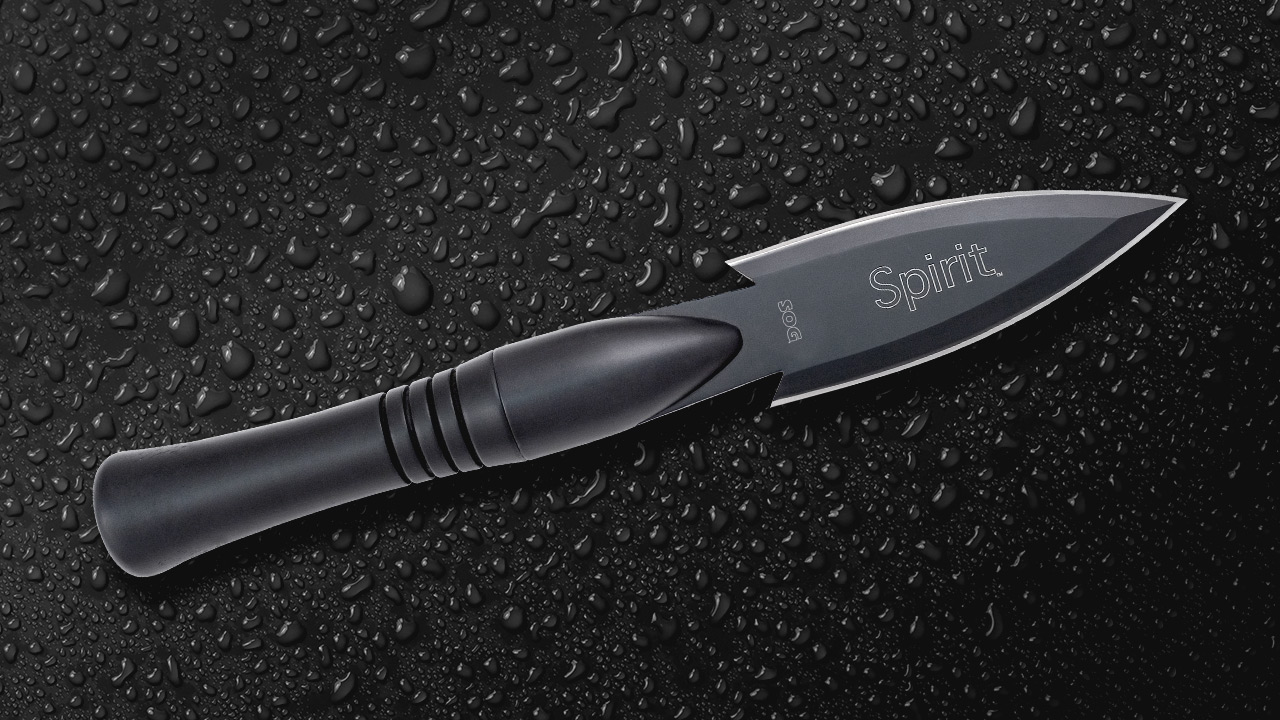 The Spirit is a double edged dagger that has a removable threaded handle. The design is so that the blade can be screwed onto a broom handle, or lashed to a good ole stick (just in-case a broom isn't available in the wilderness). The spirit is made of 420 stainless steel with black oxide coating. Its handle is black Glass-Reinforced Nylon and easily unscrews to show the threaded inner blade. SOG includes a black nylon belt sheath for convenient storage and carrying anywhere you go.
The SOG Spirit Details
420 Stainless steel
Glass-Reinforced Nylon handle
4.25″ Blade length
10.65″ Overall length
Nylon sheath included
Overall, this little spear – the SOG Spirit is pretty cool. You can find it at Smoky Mountain Knife Works – smkw.com or by simply clicking the link below.

---
See more Knife Newsroom articles about Tools and Multi-Tools now >>