The new Rough Rider Bolster Stripes series of traditional pocketknives reflects Rough Rider's commitment to quality and elegance. They are a mixture of elegant accents and old-school bone design, continue the Rough Rider's reputation for producing luxury pocket knives at very reasonable prices. The Rough Rider Bolster Stripes series start at only $7.99 and top out at $12.99. They're truly luxury anyone can afford.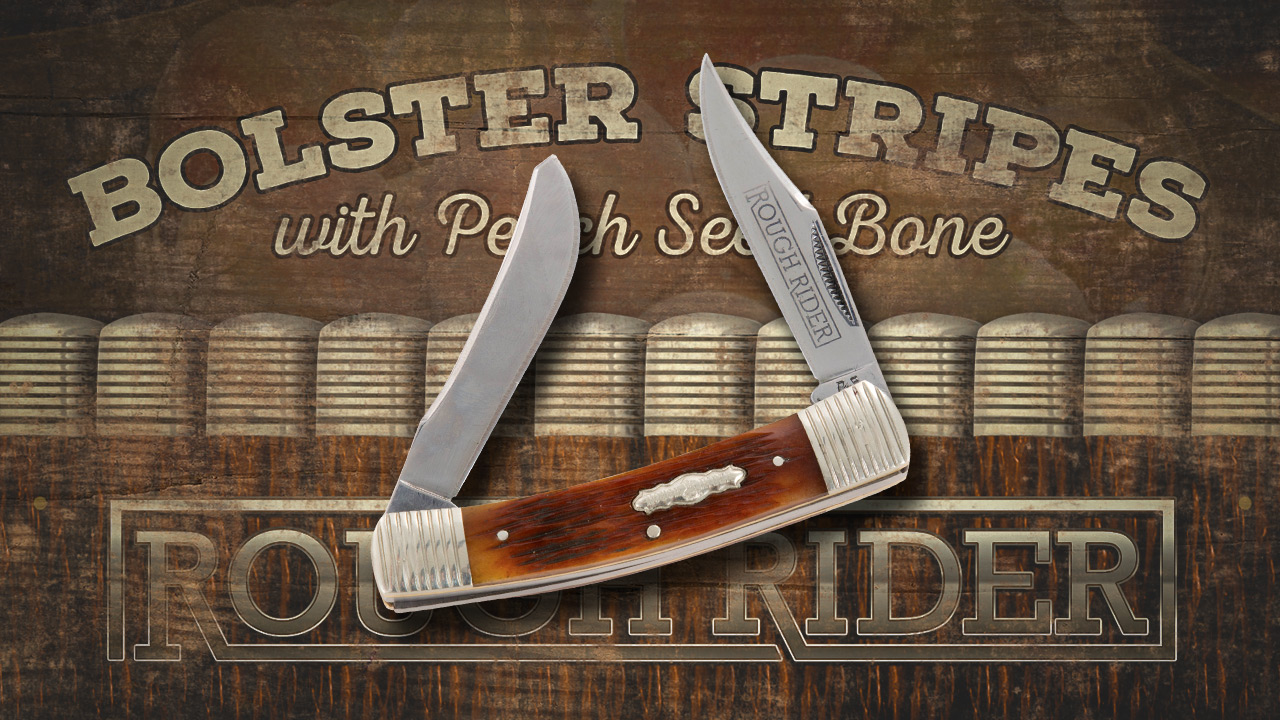 Rough Rider makes the Bolster Stripes series in many popular patterns. They are available in the Little Toothpick, Sowbelly, Trapper, Canoe, Cub Lockback, Moose, Small Lady Leg, and Lockback designs. With the varied blade setups that are offered, it's not hard to find one that's perfect for your needs. The smallest knife is a mere 2 1/2″ closed (Cub Lockback),  and they run up to a full size 4 1/8″ closed (Trapper).
Click any image below to launch a slide show of larger images.
Rough Rider does a fantastic job of providing a razor sharp edge right out of the box, and they make their blades from quality 440 stainless steel. They use 440, because it holds an edge fairly well and doesn't take a lot to sharpen back up. It's very similar to having an old carbon blade, but without the corrosion issues. Rough Rider finished the blades with a beautiful reverse frosted etch. It's the little details like the embellishment that scream high-quality and luxury knife.
The Rough Rider Bolster Stripes series features handles made of genuine jigged peach seed bone. The series takes its name from bolsters that feature predominant striping. It's not only unique, but also shows off the wonderful craftsmanship that Rough Rider has to offer.
The Rough Rider Bolster Stripes Series Details
440 Stainless steel blades
Genuine bone handles
Nickel silver striped bolsters
Collectors gift box included
Rough Rider has done a fantastic job of being loyal to their customers. They continually increase quality, while not increasing cost to the consumer. I wish more cutlery companies would do the same, but at least Rough Rider is here to stay. I found the Rough Rider Bolster Stripes series at Smoky Mountain Knife Works – smkw.com. You can find these knives by simply clicking the button below.