Come see the stars of the Animal planet hit show, Call of the Wildman. Turtle Man & Banjo Neal will be visiting Smoky Mountain Knife Work's South Porch on Father's Day Weekend, June 17th, 2017.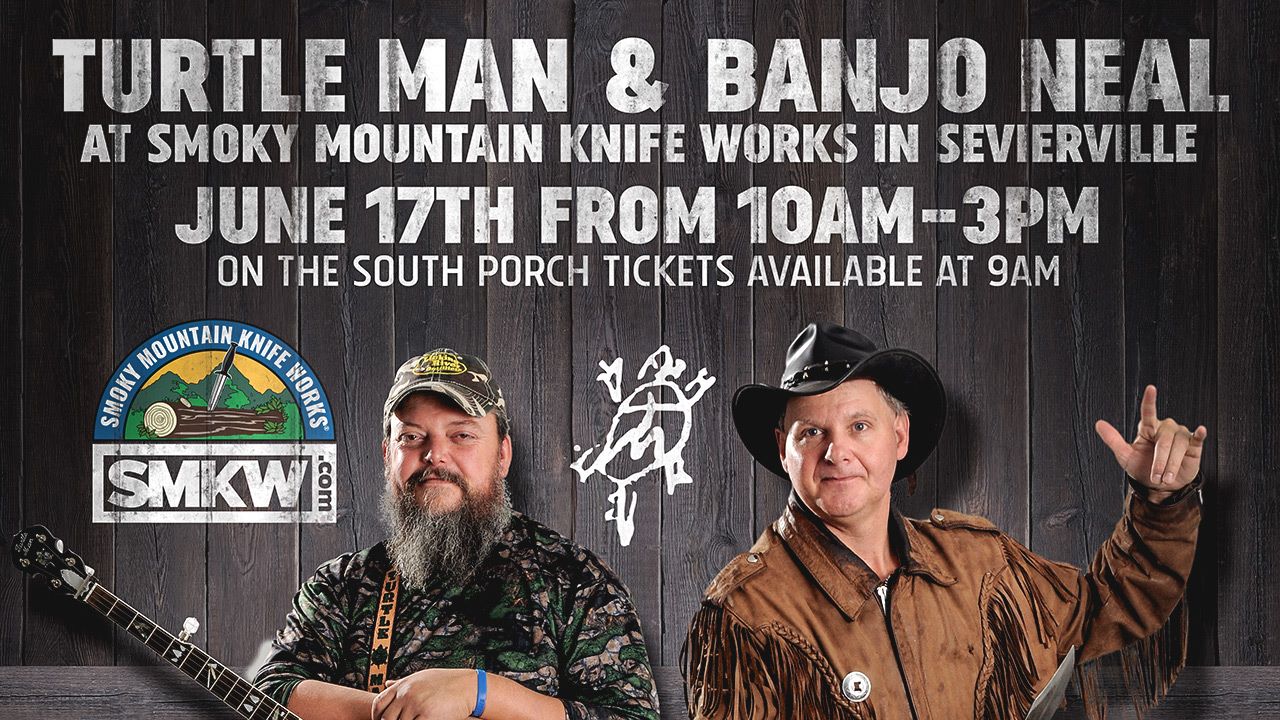 SMKW provides 300 FREE (that's the best part) tickets to guarantee meeting Turtle Man. They'll hand them out starting at 9am on the South Porch – I went last year, and trust me, you will want to be there at 9am, because there is quite a crowd.
First, make sure you're there by 9am. Tickets will be distributed one per person on a first come first served basis. You must be present to take your ticket. If your party has 3 people in line, you'll get 3 tickets (one for each person in your party).
SMKW says, "Join us at 2320 Winfield Dunn Pkwy in Sevierville for this spectacular event with Turtle Man and Banjo Neal. We're just two miles from I-40 Exit 407 in Sevierville. You can't miss the big blue roof!"
For more information and to receive event updates, you can join the event on SMKW's Facebook page here!