Benchmade has announced their second late-summer release this week: the Benchmade Bugout. "The Bugout was designed for the modern outdoor adventurer, incorporating the lightest, best performing materials in an extremely slim, yet ergonomic package," says Hans Albing, product line manager of Benchmade.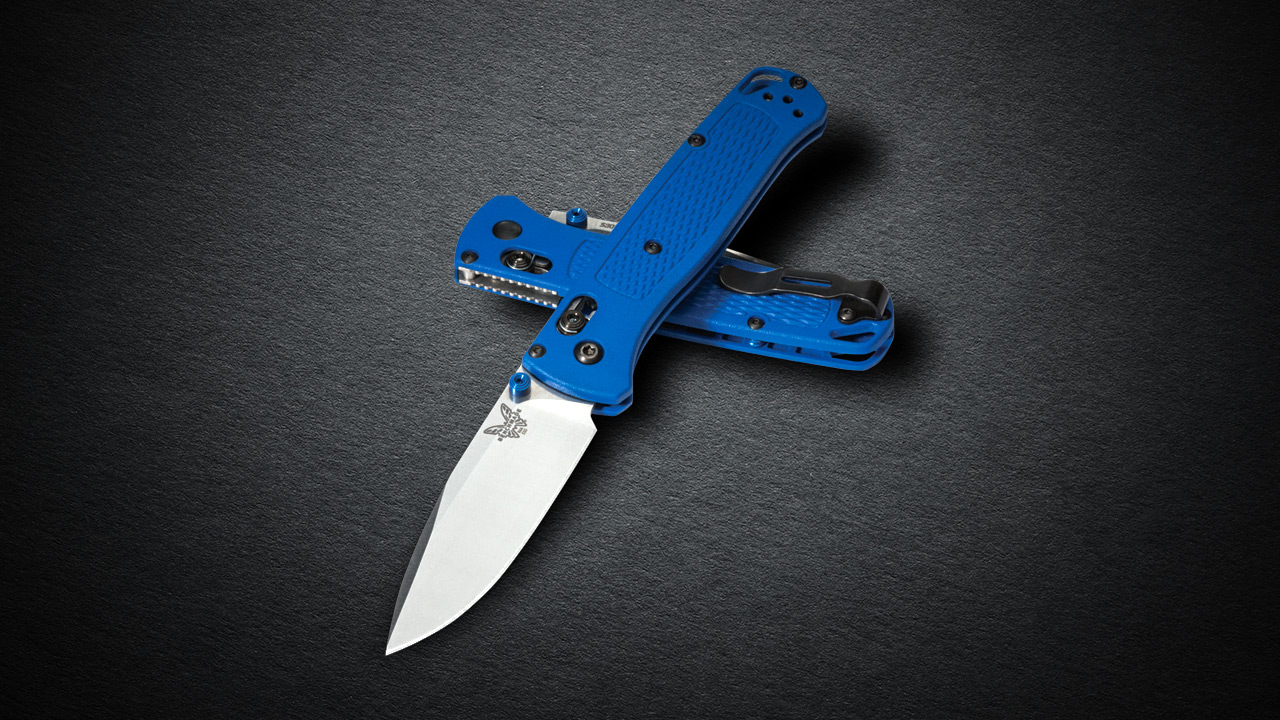 First off, the Bugout features a 3.24″ premium CPM-S30V stainless steel, drop-point blade. This steel is one of Benchmade's top performers and has been a fan favorite in knives like the 560 Freek released earlier this year. Benchmade offers both the plain edge or partially serrated version of the Bugout at the same MSRP.
Secondly, the Bugout's blue Grivory handle features anodized aluminum barrel spacers. It uses the award-winning AXIS lock system, which has become a standard to the company in the past few years. The vibrant blue handle color includes a matching anodized and DLC-coated AXIS bar and thumb studs to match.
The Benchmade Bugout Details
AXIS lock system
Drop-point blade
CPM-S30V Premium steel blade
Blue Grivory handle
3.24″ Blade length
7.46″ Open length
4.22″ Closed length
1.85oz Total weight
Blue Class
The Benchmade Bugout has an impressive blade and a workingman's handle. This knife is built to tackle the toughest obstacles that a blade might come across. Usually, the MSRP isn't the most exciting thing on the new product spec sheet, but the Bugout is reported to be a mere $135 coming into stores. Smoky Mountain Knife Works (smkw.com) has them available on pre-order for $114.75. At that price, the pre-order is likely so sell out. If you want to be one of the first to have it, I'd order sooner rather than later. You can find a link to this deal by clicking the button below.

---
See more Knife Newsroom articles about Tactical Knives now >>