The Cold Steel Lucky is a modern twist on a classic gentleman's pocketknife. This two-bladed slipjoint features high quality steel and modern materials in a small, lightweight package that you'll barely notice in your pocket.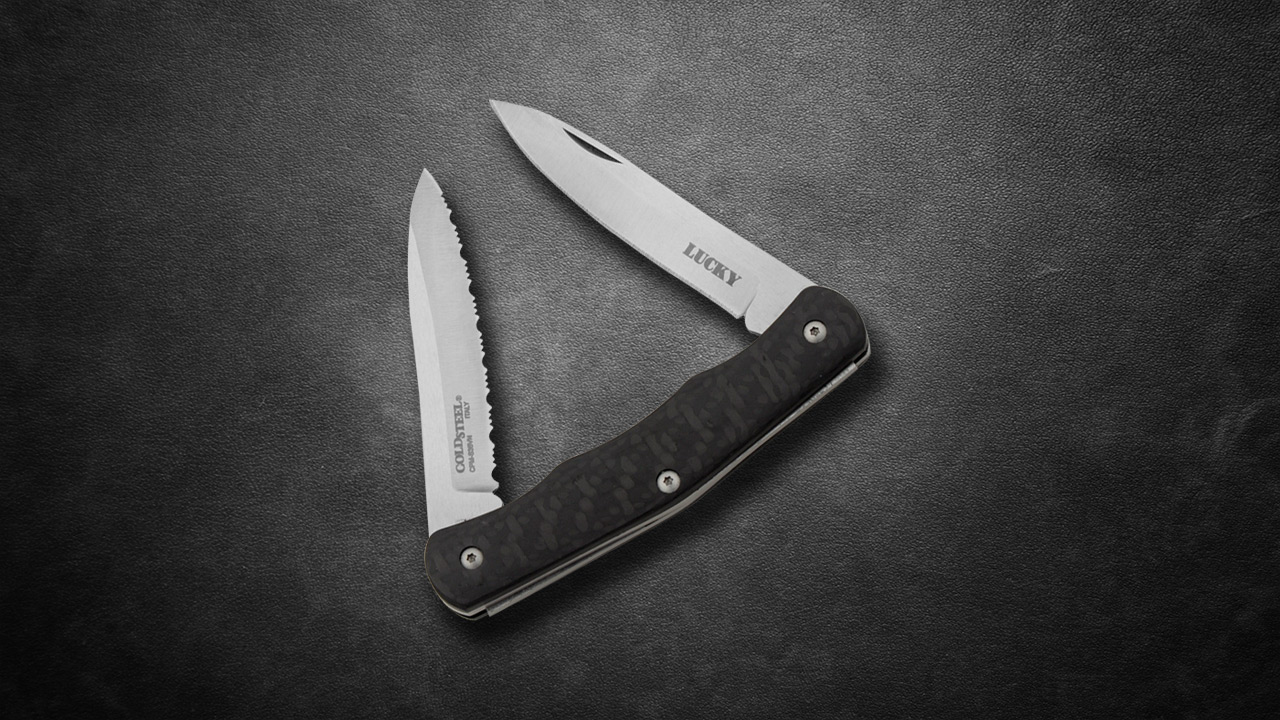 The Lucky features a plain edge blade at one end and a serrated edge blade at the other. These blades are rather small, measuring in at a mere 2 1/2″ in length. Cold Steel makes them from CPM-S35vn stainless steel, some of the highest quality steel available on the market today.
The Lucky features full carbon fiber scales that offer a low weight with impressive impact resistance. Not only is carbon fiber a practical upgrade, it also looks very contemporary. When the Lucky is all closed up, it measures just 3 1/4″. This makes it a great knife for anyone who likes the benefit of an EDC knife, without the hassle of it weighing you down or being uncomfortable.
Cold Steel tells us that the "Lucky takes a razor edge that will last! Stylish, unobtrusive, elegant and legal almost everywhere in the world. It's a versatile knife that will serve you well and look beautiful while doing it!"
The Cold Steel Lucky Details
CPM-S35vn Stainless steel blades
One regular blade and one serrated
Carbon fiber handles
2 1/2″ Blade length
3 1/2″ closed length
Made in Italy
The combination of high-quality steel and modern carbon fiber handles make the Cold Steel Lucky a valuable asset to have. It's available online for $94.99. If you're looking for a fantastic gentleman's knife, you can simply click the button below to check out the Cold Steel Lucky.
https://www.smkw.com/cold-steel-pen-knife