Sometimes we come across some strange tools and blades here at Knife Newsroom. The Combat Ready E.D.A. is certainly one of the stranger things I've come across. I'm still torn on if this is an axe or a pocket knife – but I suppose it's apparent due to the name. The Combat Ready E.D.A. is a funky tool for $19.99 that I can't wait to try out.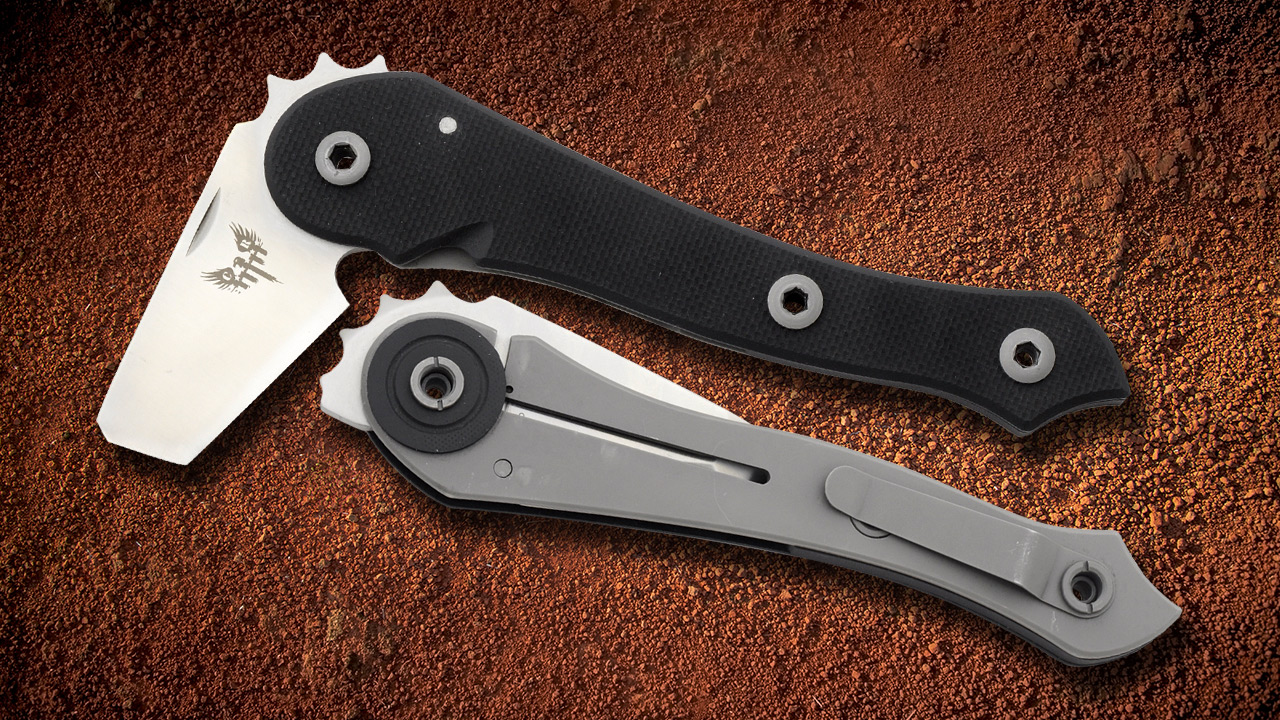 The first thing that stood out on the E.D.A is the fact that it has a pocket clip. At first glance I said, "There is no way you can carry that in your pocket." Boy was I wrong. The E.D.A. is only 8″ long when it's in the closed position. It's a very beefy blade that can just be clipped into your back pocket. The handle is impressive due to its robust feel of G10 on one side and steel on the reverse.Three heavy-duty hex rivets secure the G10 scales to the handle. It chops and slashes without damage to the handle, so the reinforcement makes total sense.
The 440A stainless steel blade on the E.D.A. is a 3 3/16″ monster. This chisel grind pattern chops through things that a standard knife would struggle with. It opens and closes like a standard pocket knife using a nail nick and frame lock. It's a weird feeling to operate the E.D.A., but it's very satisfying to chop things in half with it. Fun fact: It can make it through a small stack of #2 pencils on my desk.
The Combat Ready E.D.A Details
440A stainless steel blade
G10/metal handle
Pocket clip
Frame lock design
3 3/16″ Chisel ground blade
8″ closed
The Combat Ready E.D.A. is a lot of capability for your pocket. It's a valuable tool that can comfortably travel anywhere with you. Smoky Mountain Knife Works (smkw.com) sells this tool for $19.99. For the build quality and unique design, I'd say that's a decent deal. You can check out the E.D.A. by clicking the links above.
---
See more Knife Newsroom articles about Tools and Multi-Tools now >>