The Gerber E-Z Saw comes in handy when you're in the field and need to travel light. This little bone saw is perfect for bones of big game, but small enough to fit easily in your pack. "The saw teeth are configured to reduce increase sawing efficiency by 1/3 as compared to traditional saws. That means less work," Gerber says. For under $20, you can have all  the convenience of a saw in the size of a small fixed blade knife.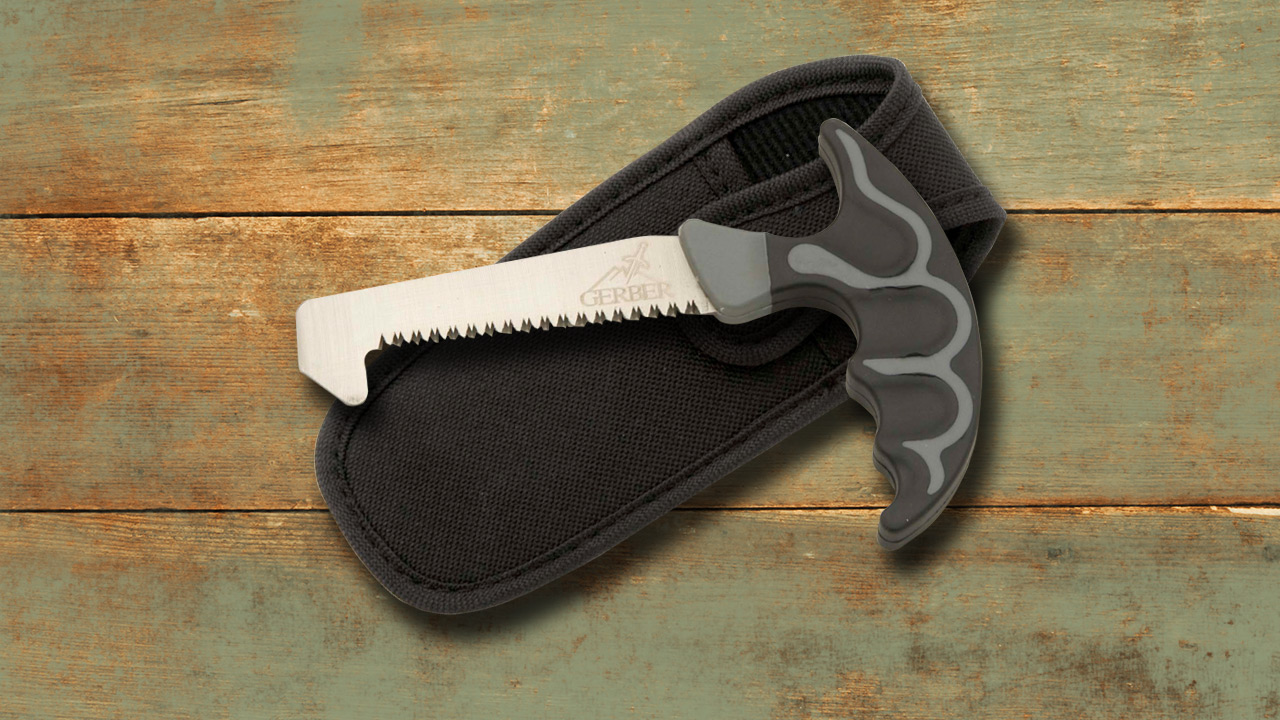 The high carbon stainless steel blade on the E-Z Saw resists the elements well. The high carbon makes it strong enough to get through most enough, it's still pretty easy to sharpen. The blade is only 3 1/2″ long. It isn't designed to cut down a tree, but it comes in handy when you're processing an animal. Its compact size really allows you to easily carry it anywhere.
The handle is made of durable thermoplastic. Thermoplastic is typically hard and uncomfortable, so Gerber over-molded a soft grip on the handle. The E-Z Saw's "T" handle design provides good ergonomics and allows you to comfortably control your cutting. It's a great design for such an inexpensive tool.
The E-Z Saw comes in a ballistic nylon sheath. It has a belt loop on the back to attach just like any other traditional sheath.
The Gerber E-Z Saw Details
High Carbon Stainless Steel Blade
Thermoplastic Handle with Soft Over-mold
Nylon Belt Sheath included
3 1/2″ Blade length
5 3/4″ Overall length
Gerber has the MSRP on the Gerber E-Z Saw set at $19.00. However, we have found it for $16.99 at Smoky Mountain Knife Works (smkw.com). The E-Z Saw is quite a handy tool to have for under $20. You can check this tool out by simply clicking the button below.