The Imperial Schrade Farmer's Folders have features that are perfect for life on the farm. These traditional drop point style knives have been a popular choice among America's working class for the past century. They are legendary for their durability and value, and The Farmer's Folders are cheap enough to replace without breaking the bank.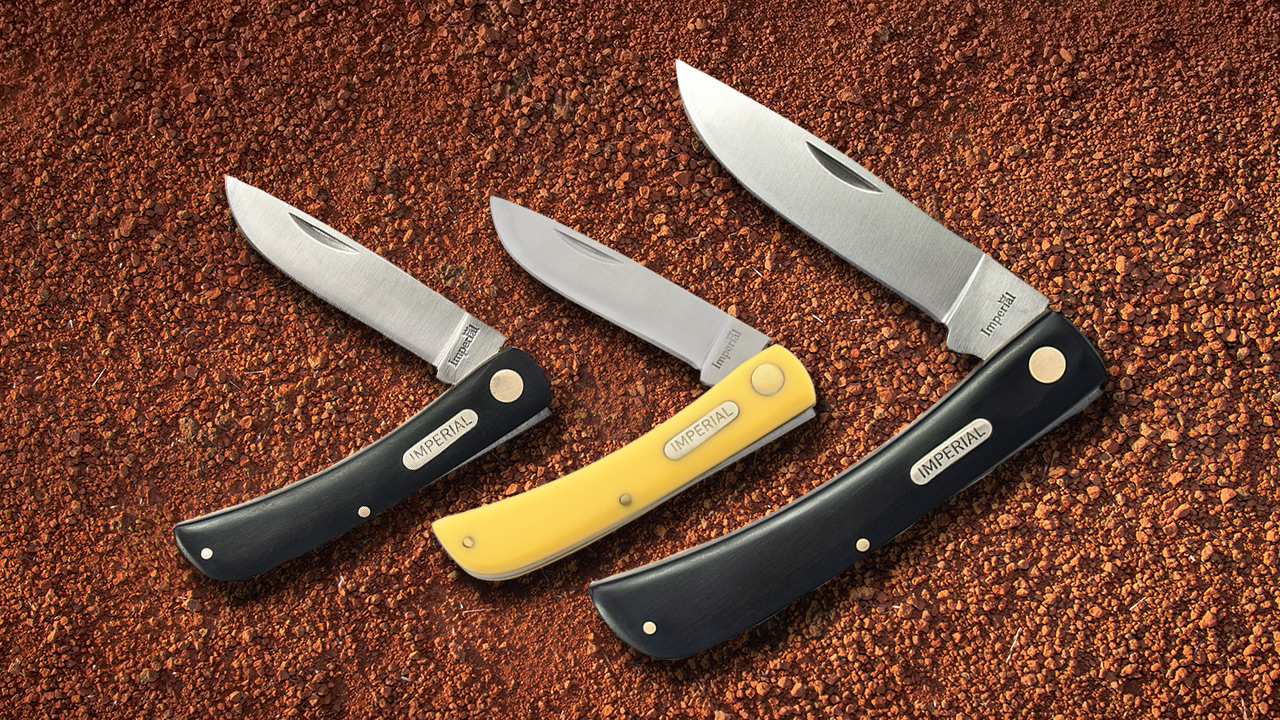 The Farmer's Folder features a 7Cr17MoV stainless steel blade. This steel is commonly used in machetes due to its resilience and edge retention. It's a great choice for a farmer's knife that's always cutting straps, feed bags and wires.
The black or yellow composite handles hold up to abuse well and clean up easily. It's a good handle choice for a cheap and replaceable working knife.
The Farmer's Folder comes in two sizes so you can find one that fits your preference. You can get it in either a 3 5/8″ handle or a 4 11/16″ handle.
The Farmer's Folder Details
7Cr17MoV stainless steel
Black or yellow composition handles
Drop point
2 13/16″ blade with a 3 5/8″ handle
3 9/16″ blade with a 4 11/16″handle
Overall, these Imperial Schrade Farmer's Folders are great little work knives. They can be found at Smoky Mountain Knife Works (smkw.com). The smaller model is going for $5.99 and the larger for $6.99. You can find these two by clicking the button below.