If you follow any knife accounts on social media, then you have probably seen tomahawk throwing making a comeback. It's a wonderful hobby that's fairly inexpensive and provides hours of fun. SOG makes a few different models of SOG Tomahawk that are priced right and certainly worth checking out.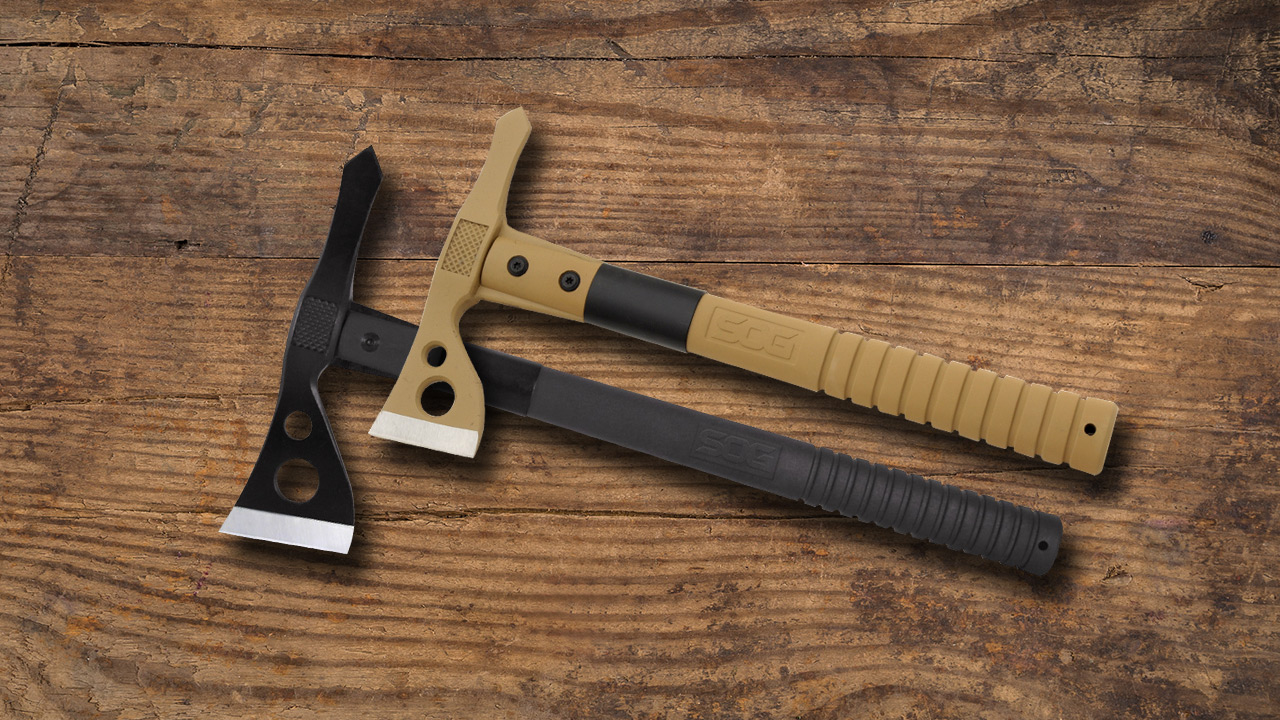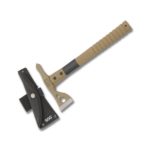 Like any other hobby, practice makes perfect. SOG makes a few different models that are great for enthusiasts of different ability levels. Typically, you want to start out with a smaller and fairly light tomahawk – just not so light that you can't put force into your throw. The SOG FastHawk is SOG's smaller and lighter model. The FastHawk is 12 1/4″ in overall length which is perfect for learning. The head is 420 stainless steel that is durable enough to to hold up against hard targets. It features a glass-reinforced nylon handle with heavy duty bolts and steel ferrules. It comes with convenient nylon sheath and is available for only $27.99.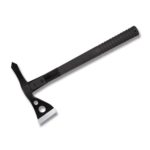 Once you master the smaller lightweight Fasthawk, you may want to try a tactical model. The SOG Tactical Tomahawk has the same overall shape and feel of the Fasthawk, but it's scaled-up in size and heft. At 15 3/4″ overall, it's a bit more difficult to throw. It's also made with a 420 stainless steel head that is great for heavy use and abuse, and it shares the same glass-reinforced nylon handle material, heavy duty bolts and steel ferrules. Tomahawks of this size have been used in the military from the Vietnam war to the special forces units of today. This SOG Tactical is on sale for $26.99, which is a surprisingly good deal for such a great hawk.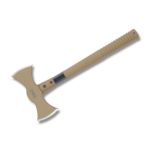 If you have gotten pretty good at throwing light and medium weight tomahawks, then it might be time to step up to the SOG Double Hawk. The Double Hawk is SOG's largest throwing hawk at 17 1/4″ in overall length. It features a different head shape when compared to the FastHawk and Tactical models. Instead of having a cutting edge and pick, the Double Hawk has two large cutting heads. They still use thee same 420 stainless steel and glass-reinforced nylon as the other models, but make no mistake. These hawks weigh about twice as much as the Fasthawk. They retail for about $35, which is still very affordable for someone who is continuing to perfect their throw.
The SOG Tomahawk Details
420 Stainless Steel Heads
Glass-Reinforced Nylon Handles
Heavy Duty Screws and Steel Ferrules
Nylon Sheaths included
SOG has made it incredibly easy to get into Tomahawk throwing. The SOG Fasthawk, Tactical, and Double Hawk are readily available online, but we found the best deal at Smoky Mountain Knife Works (smkw.com) Click any of the links in the article above, or just use the buttons below.




---
See more Knife Newsroom articles about Tactical Knives now >>