Schrade has very unique knives in their M.A.G.I.C. series – remember the Smith & Wesson police and military knives? M.A.G.I.C. is an acronym for Multipurpose Assisted Generational Innovative Cutlery. The Schrade Dual Action knives are certainly all of that and more. These knives have the ability to switch from spring assisted to manual at the push of a button.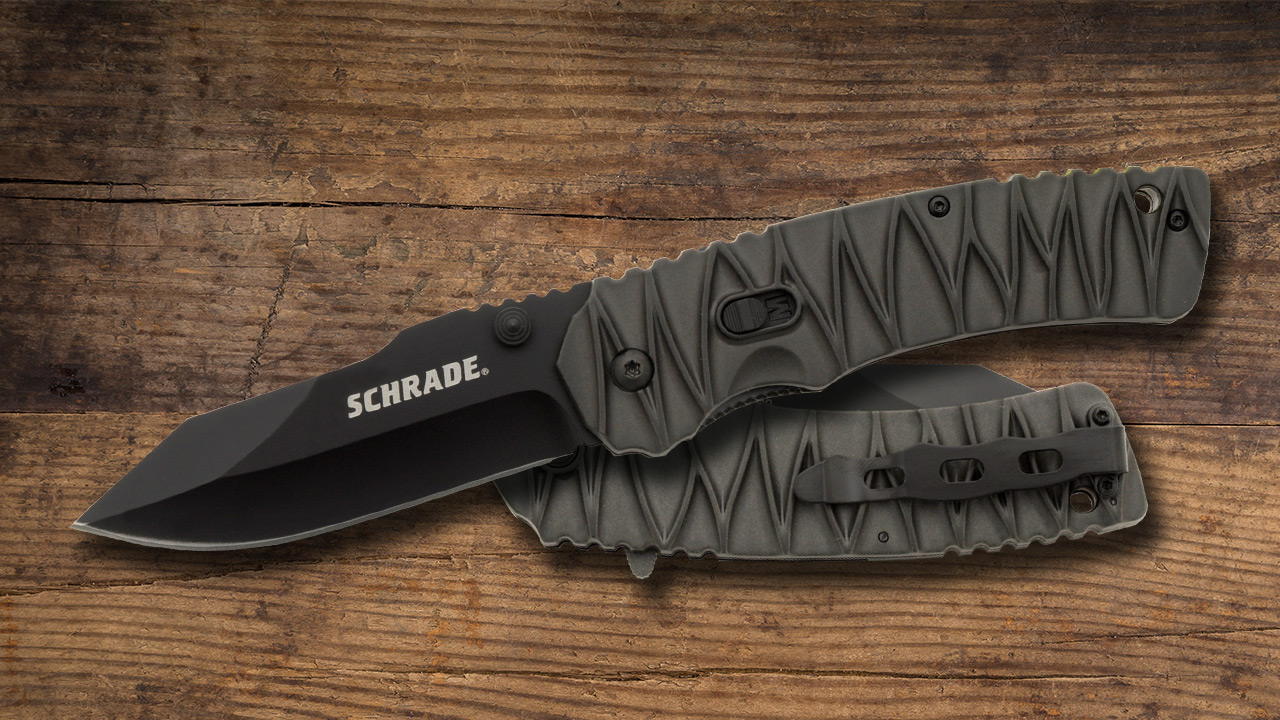 The Schrade Dual Action features a 3 1/2″ blade with flipper and thumb studs. When the handle switch is in the "M" position, the blade will act as a manual that uses your power to engage it. When it's in the "A" position, just tap the thumb studs or flipper to quickly engage the blade. This makes the knife versatile to your situational preferences.From there the Dual Action is just a standard liner lock.
The Schrade Dual Action features a solid aluminum handle. Schrade designed it with a very aggressive grip pattern. Though it's all metal, it's actually fairly easy to get a firm grip on the knife. The handle has a machined thumb ramp that also assists with grip when you're trying to get a precise cut.
The Dual Action's blade is fairly basic, but for the price it's hard to complain. It has a 3 1/2″ clip point that you can get as a plain blade or partially serrated. Schrade made the Dual Action out of Aus8 stainless steel which is a good middle of the road choice. If you're looking for an EDC or a utility work knife, Aus8 should be able to handle the abuse just fine.
The Schrade Dual Action Details
Aus8 Stainless steel blade
Aluminum handles
Manual or Spring Assisted opening
Liner lock
3 1/2″ Blade length
4 5/8″ Closed length
The Schrade Dual Action is really the best of both worlds. Some situations work better with a manual knife and some with an assisted. It's nice to have a blade that can fill both roles with the push of a button. You can find either version of the Schrade Dual Action by clicking the button below.