Carrying and using a good pocket knife is satisfying, but is carrying your knife as satisfying as nailing a target 30 feet away with a throwing knife? Probably not. The SOG Throwing Knife Set is three throwing knives for the price of one. They aren't the best at cutting anything, but they sure whiz through the air like they're on a mission. If you've never thrown knives before, just stop reading here and go ahead and buy these. You won't regret it.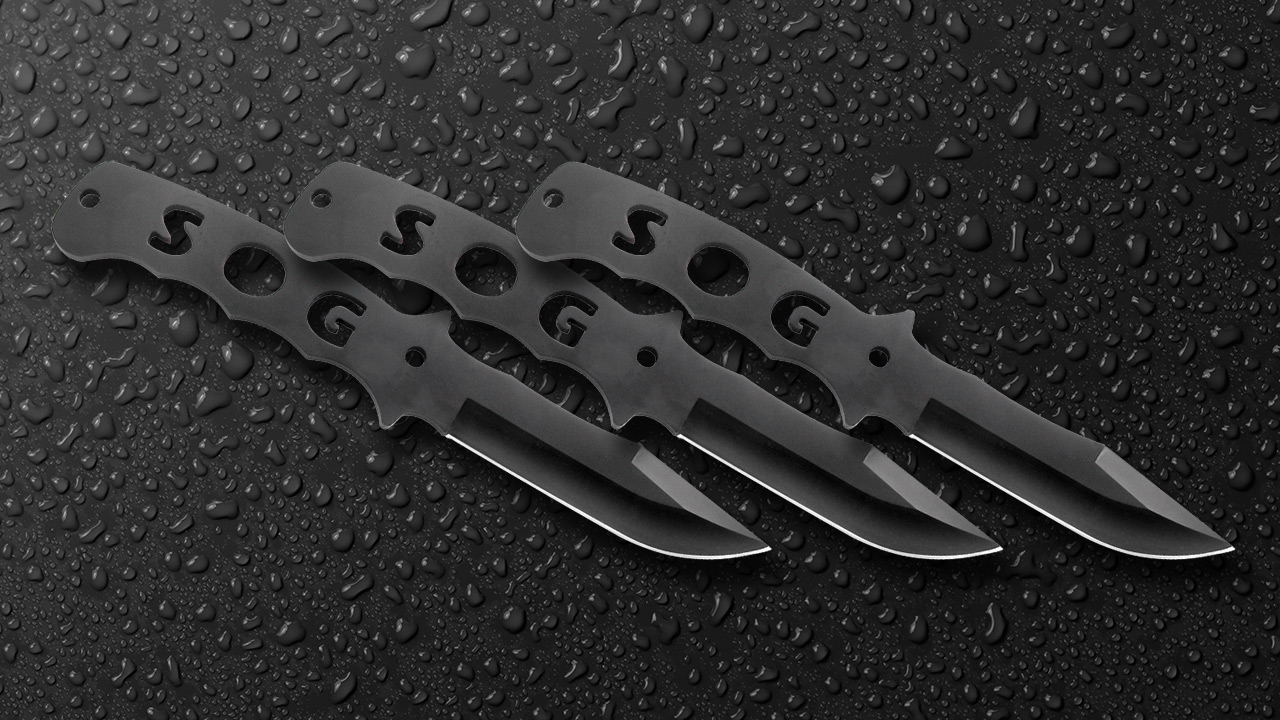 The SOG Throwing Knife Set includes three 10″ fixed blade knives. The Blade is 5″ and the handle is 5″, so they have a fair amount of balance right out of the box. Their balance and aerodynamic design make it easy to learn how to throw a knife – unless you're me, it took me forever to get it just right.
These knives don't really have a traditional handle. They feature a full tang design with a skeletonized handle. This helps keep the balance of the blade perfect and provides superior structural integrity – handy for when your blade doesn't go where you wanted it to. These blades are tough as nails! They're made of 420 stainless steel and coated in a scratch-resistant finish. Long story short, they can take a beating.
SOG includes a nylon sheath with this set that allows you to carry all three knives at once. Each individual blade is held in place with its own snap-button which is very secure.
Check out SOG's website and YouTube for throwing tutorials to help you get started.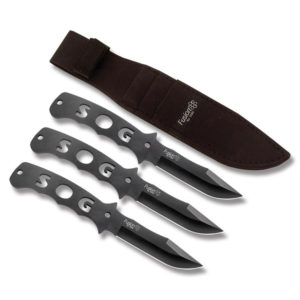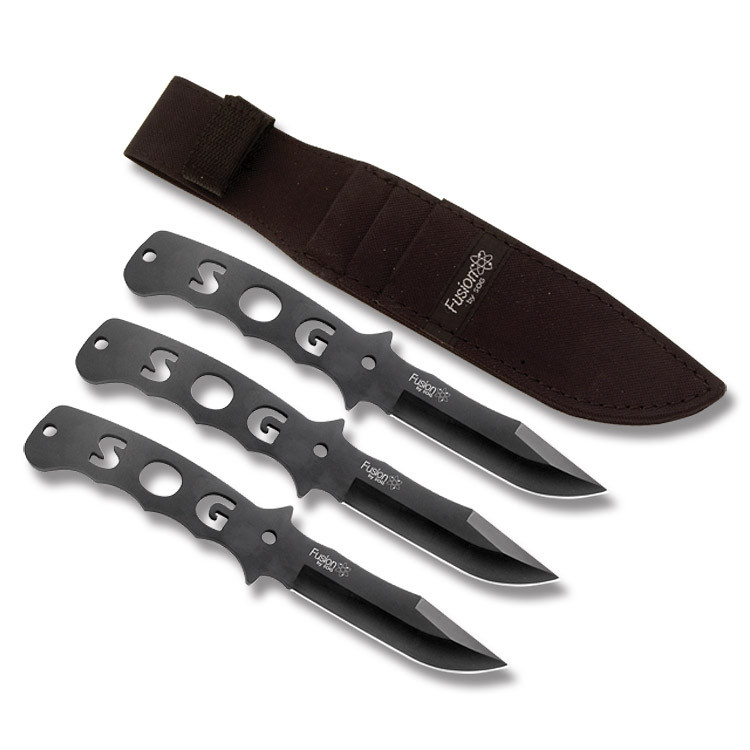 The SOG Throwing Knife Set Details
420 Stainless blades
Scratch-resistant coating
Balanced and Aerodynamic design
5″ Blade length
10″ Overall length
Nylon sheath included
For $29.99, you really can't go wrong with this set. Worst-case scenario, you lose a knife, but it's not a lot to just buy a whole new set. I found this SOG Fusion Throwing Knife Set at Smoky Mountain Knife Works (smkw.com). Check out the link below to find this set.