A few years ago, Spyderco discontinued the ATR. which marked the end of a period for this classic. However, we've confirmed that a new ATR will hit the shelves soon. The Spyderco ATR 2 will be a definitive upgrade over the original while maintaining its classic figure. After looking through the spec sheet, it looks like the ATR is back and better than ever.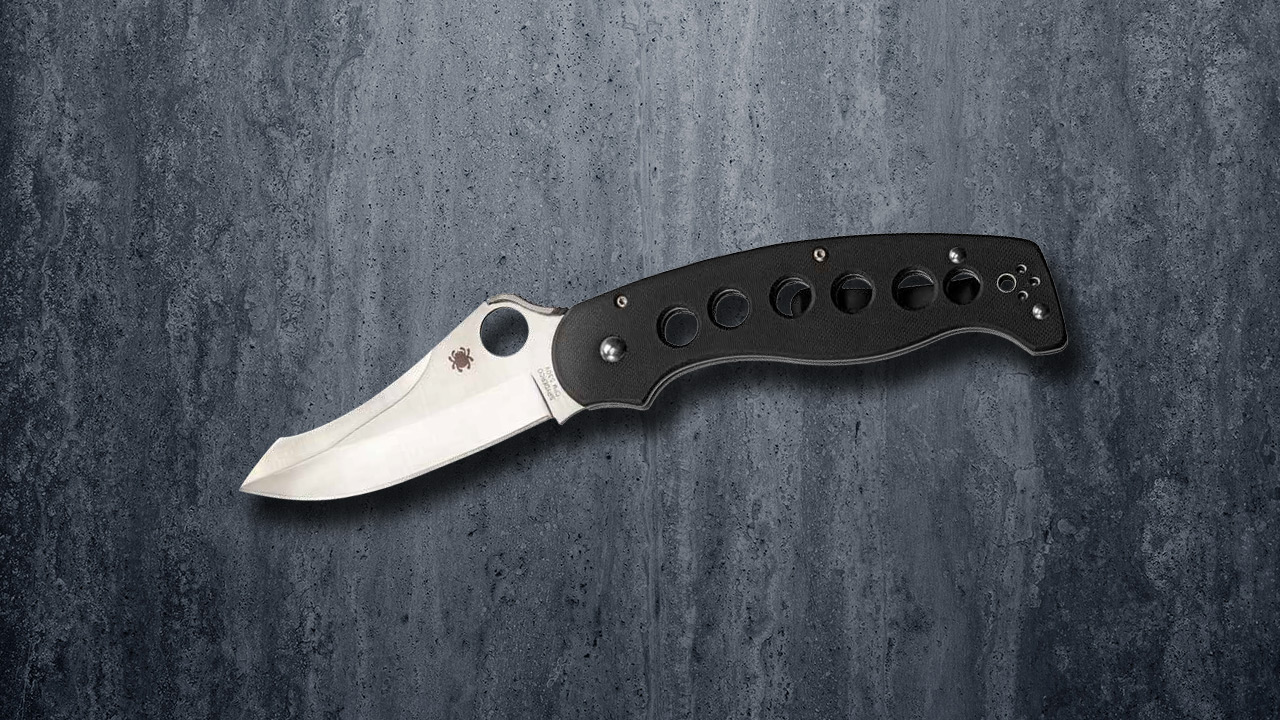 ATR stands for At The Ready, and this knife is absolutely always at the ready. Spyderco wanted to develop a powerful tool that can be drawn effortlessly. They met that goal by giving the ATR 2 a unique blade design with multiple launch features.
Instead of the standard Spyderco hole, the ATR 2 features a larger round hole and a cobra hood. The larger hole helps you get better grip on the blade for a smoother, more powerful open, while the cobra hood works as an ambidextrous thumb stud. With a bit of practice, the combination of these systems makes for a lightning fast draw.
The blade looks much like any other Spyderco, but features a unique grind. This clip point has a saber grind that provides better edge performance. It's still razor sharp, but has the angle to handle larger tasks (like cutting through wire and plastics) without dulling your blade instantly.
Spyderco chose to make the ATR 2 with CPM-S30v stainless steel. It's a very nice steel that's easy to manage and maintain. It's not the best steel for utility purposes, but it can certainly hold its own.
The handle is made from G10 and is skeletonized for weight reduction. Spyderco wanted the ATR 2 to be super lightweight, so it's easier to draw, so they even skeletonized the internal steel liners.
The ATR 2 is a compression lock knife, so you don't have to fiddle with a liner lock or any buttons. It operates smoothly off the force of your grip on the handle.
The A.T.R. Details
Cpm-S30v stainless steel blade
Saber grind
G10 Handles
Compression lock
3.47″ Blade length
8.47″ Overall length
Made in Japan
The new Spyderco ATR 2 is impressive. The combination of the materials and the quick draw features make it appealing for the money. I found the Spyderco ATR 2 at SMKW.com. It's available for pre-order for $191.97.