When you think about Victorinox, I'm sure a little knife with tools and scissors comes to mind, but this is far from the reality of the Victorinox Hunter Pro. This knife doesn't have any tools or functions other than cutting anything in its path. It's a serious knife for Victorinox fans who need more than a small knife with a toothpick and tweezers.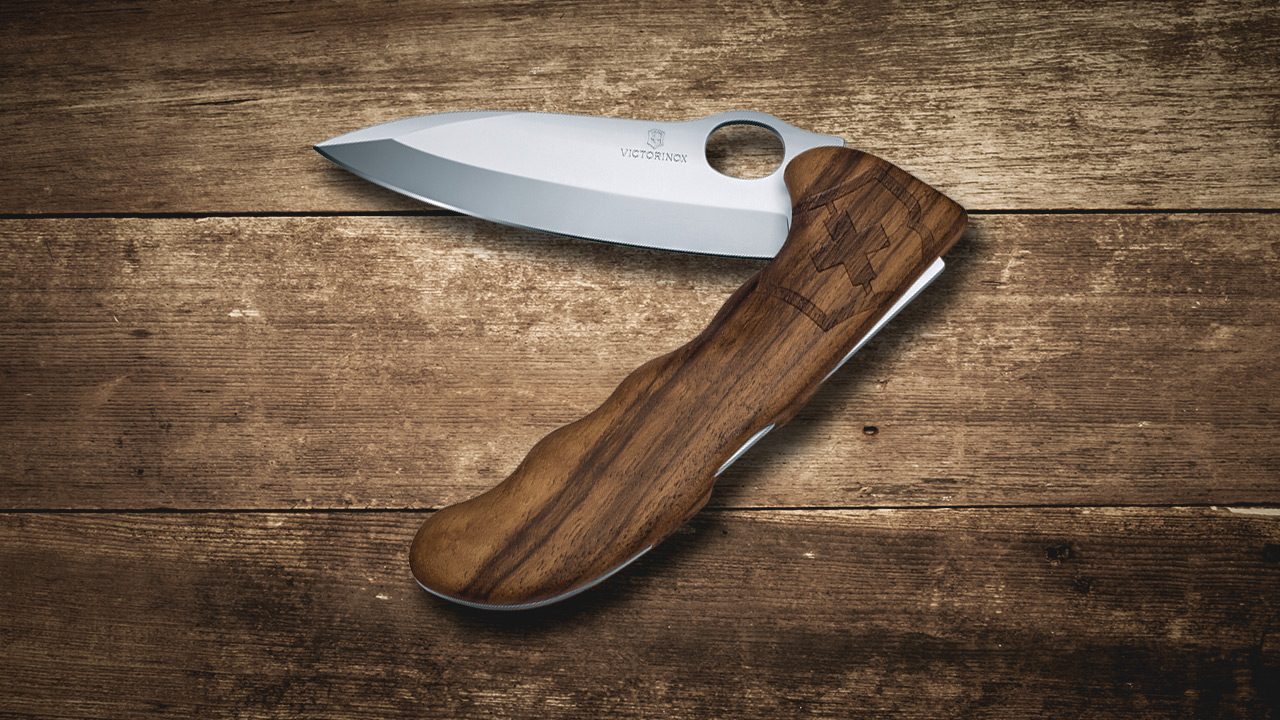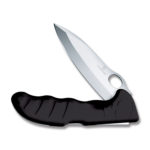 The Hunter Pro features the largest blade in Victorinox's pocket knife collection. Victorinox crafts the 4″ modified spear point blade from quality high carbon Inox stainless steel, the cornerstone of the company since its beginning. The blade features a large thumb hole to assist with single-handed opening, and the North American Hunting Club tested and approved the Hunter Pro's design.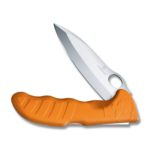 Victorinox makes this lockback with a choice of handle material. There is a walnut hardwood handle for those who enjoy an elegant look, or the Hunter Pro is available in the more utilitarian composite handle (in orange or black). The walnut handle is gorgeous but more expensive, and the composite costs less but handles abuse. They both have an ergonomic shape with definitive finger slots and guard.
The Hunter Pro comes with an OD green, military style nylon pouch. The sheath has an attached lanyard that allows you to clip other items to the outside of the sheath, but I found that it is most useful as a pull-tab for quick opening.
The Hunter Pro Details
Inox High Carbon Stainless Steel
Spear Point Blade
Walnut or Composite Handle
OD Nylon Pouch included
4″ Blade length
5″ Closed length
Made in Switzerland
The Victorinox Hunter Pro is a great knife for EDC or a long hunting trip. This is different from anything else the company has ever made and certainly worth checking out. At smkw.com, they retail at $109.99 for the walnut handled model, and $72.99 for the composite handled models. You can check out the Victorinox Hunter Pro by simply clicking the button below.